Real Property – Taxed and Untaxed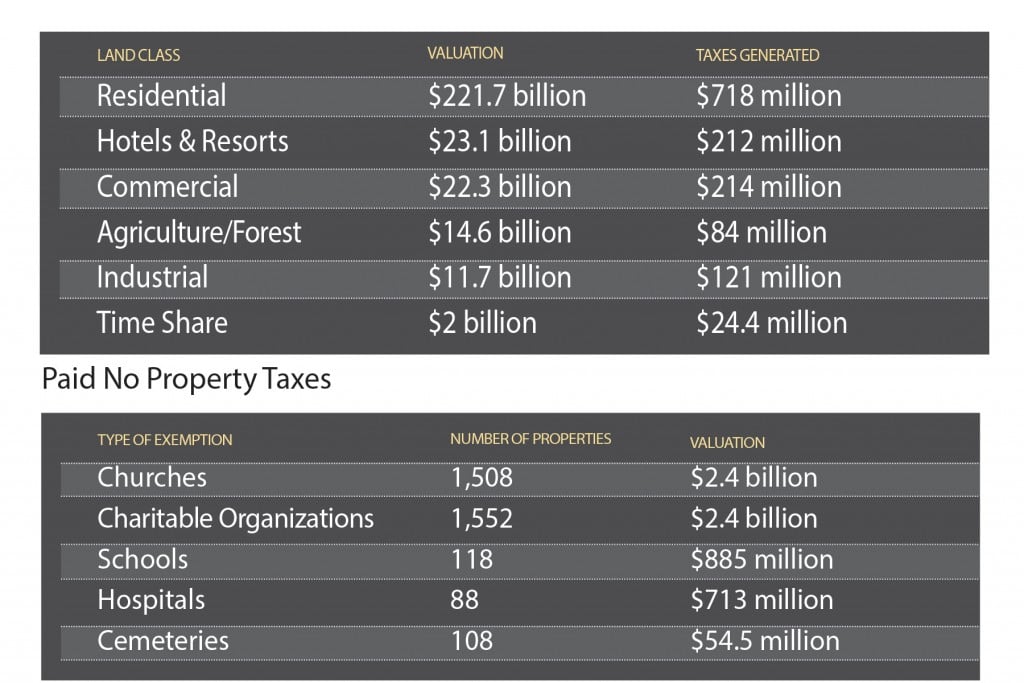 Last year, the state of Hawaii was worth $298 billion – at least as far as the taxman was concerned. That was the total valuation of all the taxable real property in the state, according to the latest figures compiled by the state's Department of Business, Economic Development and Tourism. Altogether, this land generated nearly $1.4 billion in property taxes. Here are the biggest classes of property, what they were worth and how much revenue they brought the counties.
Not all property is taxed. For example, all federal, state and county lands – 12,453 properties worth $28.9 billion – are exempt, as are 7,893 properties classified as Hawaiian Homes Land or Hawaiian Homes Commission. 
Before you start griping about these organizations not paying their fair share, it's worth remembering that exemptions for homeowners – that's you and me – applied to 227,608 properties worth $27.2 million.