Recycling Plastic From The Sea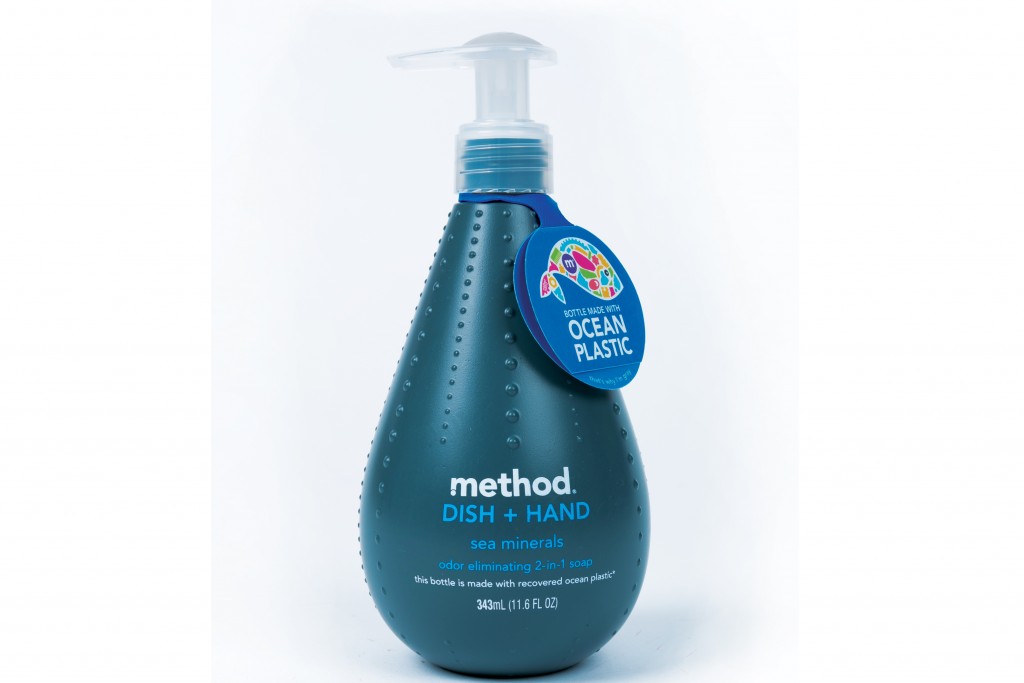 Spend a day at Hawaii's beaches and you can't miss the many small blue and white pieces of plastic scattered in the sand, along with bigger pieces of trash. Method, an ecoconscious cleaning-products company based in San Francisco, is putting that trash to use.
Its new liquid hand and dish soap is sold in a container made from plastic collected by hand from Hawaii's beaches. "The most viable solution to our plastic pollution problem is using the plastic that's already on the planet," says Adam Lowry, Method's co-founder and chief "greenskeeper."
Inspired by a trip Lowry took to Hawaii, where he saw the marine debris, the container is made with a blend of recovered rigid, opaque ocean plastic and post-consumer recycled plastic. The combination creates a grey resin, a color Method does not alter.
The product is not cost-effective, but "we are willing to pay the price for a project that is driving awareness … of the ocean plastic problem," says Katie Molinari, director of communications.
Method employees, along with volunteers from Sustainable Coastlines Hawaii and the Kokua Hawaii Foundation, gather the plastic for the bottles, and a portion of the proceeds go to the two nonprofits.