6 Things that HR Wants Managers to Know About Remote Work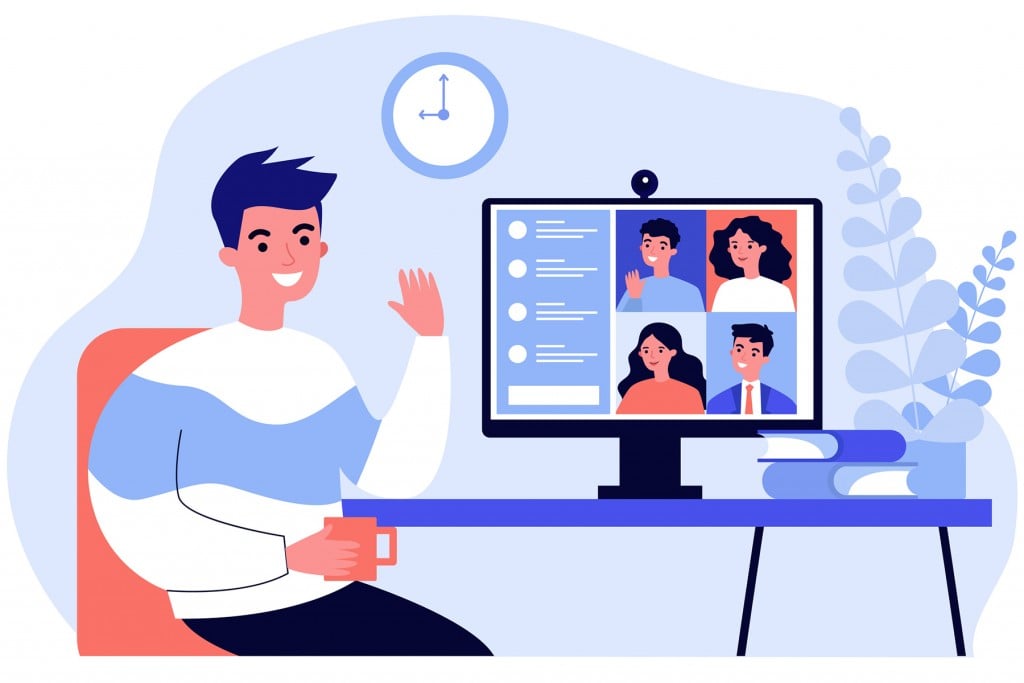 Working from home is suddenly widespread in Hawai'i as employers mitigate the spread of COVID-19.
"Companies should be allowing temporary remote work arrangements because they care about the health and safety of their employees," writes Derek Kanehira, VP and director of HR services at the nonprofit Hawaii Employers Council, in an email.
"The actions or inactions employers take today will have a huge impact on the organization's culture going forward and will be long remembered by its employees, customers and the greater community."
Michele Kauinui, director of HR services at simplicityHR by Altres, which provides HR support to 2,500 Hawaiʻi businesses, says remote work hasn't been a common practice for most of its clients. Many workplaces are just now writing their remote work policies, she says, "working backwards to figure out the logistics as they go with equipment, connectivity, security issues."
"There's a lot of moving parts that businesses have to focus on and it's difficult with everything going on."
Here are six things HR professionals want businesses to know as their employees work remotely:
1. Set clear expectations as soon as possible.
Kauinui says managers need to communicate what their expectations are on employees' work schedules, how soon employees are expected to respond to company or customer communications, how employees' performance will be measured, which communication channels they should use and how employees should keep work-related documents and information secure. Those discussions can help address employers' concerns about reduced productivity and disconnection between team members.
Managers and employees should also discuss which job responsibilities will stop, continue or change once the employee is working remotely, says Bernard Nunies, VP of the Society for Human Resource Management Hawaii Chapter, a nonprofit with more than 600 members. The employee might also be assigned additional duties if some existing ones cannot be done at home.
He adds that managers should manage employees through deliverables, rather than by time, because managers can't control what people do in their homes throughout the workday. "Managers must be present and actively engaged and continue to recognize employees for their contributions and remain flexible by focusing on results and not the hours or amount of time spent working," Kanehira writes.
2. Have regular check-ins with your teams.
Nunies is also the chief HR officer at Island Holdings and says 90% of the organization's 600 employees are working from home during the pandemic. His team holds daily 30- to 45-minute check-ins; he also schedules weekly check-ins with his direct reports to get updates on their various projects. Island Holdings is comprised of a family of companies in real estate and equity investment, insurance and IT consulting.
In addition, managers need to be intentional about staying in touch and showing support for their teams. For example, if an employee is sending emails late at night, a manager should check in to see if it's because the employee needs to better manage his time or if it's because those work hours are a better fit for the employee, Kanehira writes.
"Surveys find that most remote workers tend to be highly productive. However, managers also need to recognize that many of these remote workers create an 'always on' home environment which could lead to burn out, lower productivity and disengagement."
3. Keep an eye on morale and engagement.
Nunies says the first 10 to 15 minutes of each daily check-in is reserved for team members to talk story and catch up with one another.
Another recommendation is to schedule digital team lunches or coffee chats, Kauinui says. "With technology nowadays, so much more is possible and so really using that I think businesses can make it fun," she says.
4. Be transparent and constantly communicate with your teams.
Janis Kushimi, VP of HR at First Insurance Co. of Hawaii, says she and the company's senior corporate communications specialist regularly discuss what information should be communicated from leaders to employees. She adds it's also important to have a repository so employees can access this information from a central source later.
"I think people have to understand, when you're in this situation, with a pandemic, anxiousness or anxiety levels are high to begin with," Kushimi says, adding that leaders need to be informed and convey information in a timely manner. "We need to try to create as much of a secure kind of feeling for our associates as possible."
5. You can require employees who may have been exposed to COVID-19 to stay home.
Nunies says Island Holdings requires employees who traveled to high risk areas but do not show symptoms to stay home and self-monitor for 14 days. "It is within a company's right to protect the safety and the well-being of its staff," he says.
Businesses can also create COVID-19 policies that list the circumstances under which employees will and will not be allowed to enter the office. "If you're not allowing them to come in because of some CDC guidelines, let them know, 'This is what we're following,' " Kanehira says. "Just make sure it's updated regularly and it's applied consistently."
In addition, employers can require employees who are suspected of having COVID-19 or who have tested positive to provide medical documentation before returning to the office, Kauinui says. Many employers already require employees to provide doctors notes if they are sick for a certain time. The current challenge, she says, is that many medical facilities are overwhelmed, and employees may have a hard time seeing their doctors. The employer will have to decide whether they'll be flexible and allow an employee to return without a doctor's note.
6. This pandemic may lead to more remote work offerings in the future.
Kanehira writes that embracing remote work permanently will allow companies to expand their talent pools, improve workplace satisfaction and increase employee engagement levels.
 "Once companies have worked through all the logistics and the complexities of converting to a remote workforce, I think it's a great opportunity for them to see which jobs can been effectively carried out remotely just as well as if an employee were working in the office," Kauinui says.
Additional Resources:
SimplicityHR's COVID-19 Employer Resource website
Hawaii Employers Council COVID-19 Resources