Residential Real Estate Largely Unscathed by COVID, Expert Says
The pandemic so far has not had a major impact nationally on the residential real estate market but there are interesting trends worth watching, says real estate expert Stefan Swanepoel.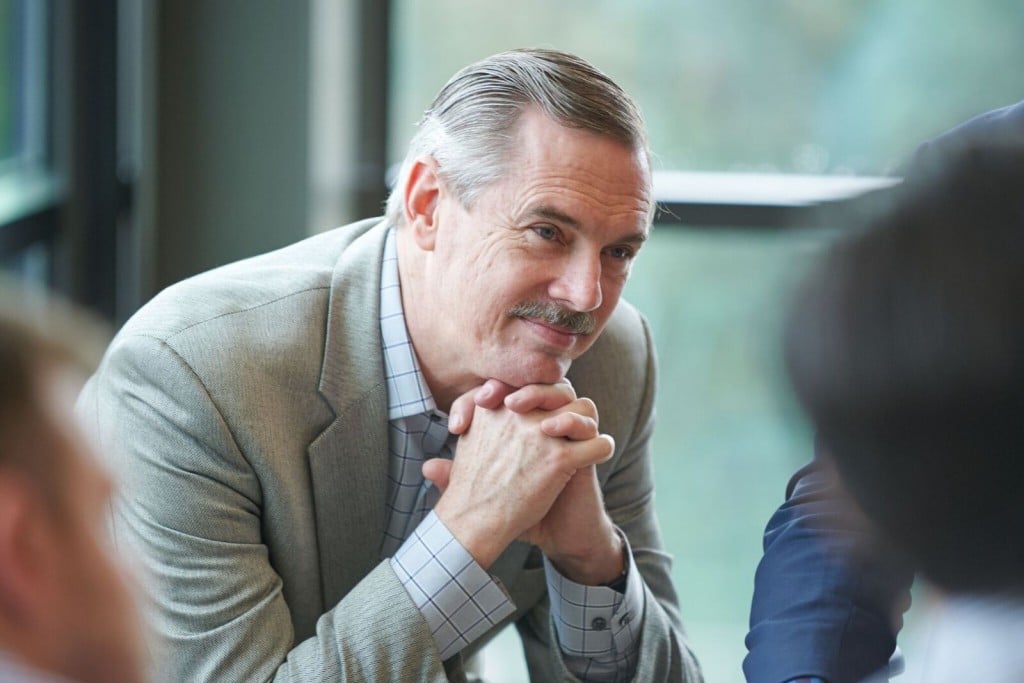 Swanepoel, a part-time Kaua'i resident, is the author of over 50 books and reports analyzing the residential real estate industry, including the annual Real Estate Almanac. He is chairman and CEO of T3 Sixty, a research and management consultancy in the field.
Hawaii Business Magazine interviewed him by email.
Q: This recession has been driven by a pandemic, so it is unique in recent history. What do you think it will do to sales prices and volume for the long term? 
The pandemic is not home sales fundamentals related – buyer demand, financing – and the real estate market itself is still strong. Across the country a shortage of "houses for sale" exists, a situation that existed before the pandemic. Once the apprehension caused by the pandemic subsides, demand in housing should still be strong. All indications are that a vibrant and healthy real estate market will continue post-pandemic.
This seems to be the case in many major cities and many large brokerage companies across the country are posting summer 2020 numbers comparable – in numerous cases even better – to summer 2019 numbers.
Q: Foreign and out-of-state buyers have long been a major factor in luxury sales across the nation. Will that continue over the next few years?
The high end of the real estate market is strongly influenced by desire and location, rather than cost and affordability. Demand can therefore be paused at a moment's notice. It also can return quickly.
Should the stock market become a less attractive investment than it currently is real estate will again be a strong preferred safe haven for surplus cash.
 Q: Mortgage rates are super low. How much of an incentive is that to buy?
Rates are at bargain basement levels and anyone who can afford paying back whatever amount they qualify for should seize the opportunity to become a homeowner. Although rates are cyclical and can basically only go up from here, these concerns are easily addressed with a fixed rate.
A typical homeowner's net worth is significantly more than a renter. Studies have estimated that it could be as high as a multiple of 45 on a lifetime financial achievement scale. The reality is that the average homeowner steadily builds wealth better than any other method.
Q: Realtors are showcasing homes virtually these days. Does the data suggest that is an effective way to sell?
Absolutely. Virtual home showing technology has progressed quite a bit in recent years. I'm not sure if you or your readers have experienced a Matterport 3D tour or even the ones Zillow's software is now helping agents produce: They provide a full-featured experience of a home.
In addition, with video communication technology quite advanced – and with many of us with high-caliber video machines in our pockets – agents are able to give buyers a fairly comprehensive virtual custom walk-through. There is no industrywide data available on which sales were completely virtual, but the general consensus is that home sales that continued through COVID-19 heavily relied on virtual showing technology.
Q: More people are working remotely now. How does that affect the adage about the three most important things in real estate: location, location, location?
The old adage "location, location and location" has been redefined and is no longer as important as it once was. Location of course still plays a big role in many things in life, work and recreation, but its singularity of importance in the real estate industry has been eclipsed by the impact of mobility, online shopping and the changes in transportation.
The advent of the internet in the 1990s, and again with the growth of the mobile phone in the 2000s, the advent of ride-sharing in the mid-2010s and now even the shifting mindset resulting from COVID-19 has caused buyers to want to live in places that match their needs, places with ample space and places that meet their long-term lifestyle, more than location, location, location.