Interview: Kevin Nishimura, VP of Operations, Hawai'i Gas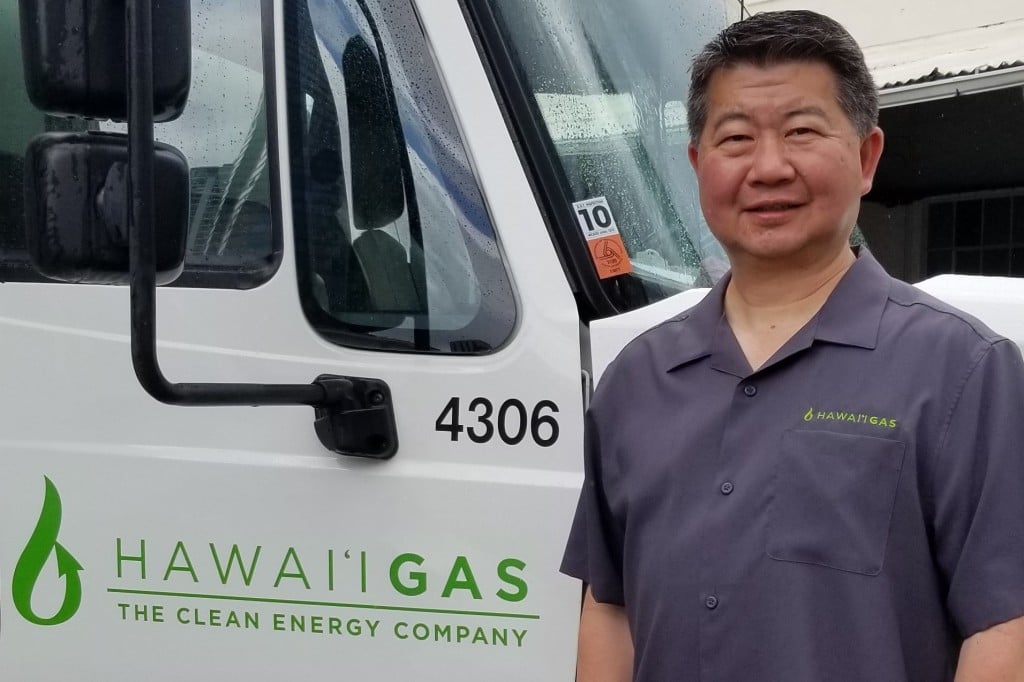 Please describe how and when you are conducting your return to your offices and other physical locations.
We reopened our customer service offices statewide on June 29 with limited hours Monday through Friday from 10 a.m. to 2 p.m. Our team spent several weeks preparing for walk-in service and bill payment, as the health and safety of employees and customers remains our top priority. Of course, we still recommend that customers use alternative forms of payment, such as mail-in, drop box or online payments.
At the same time, our customer service technicians have also restarted service in homes if certain criteria have been met. To ensure our technicians are properly prepared with protective gear, our customer service representatives ask COVID-19 related questions before our employees enter homes. While we may take extra time to get the job done, health and safety will always come first.
Additionally, we reevaluated office layouts to provide proper separation between workstations, increased frequency of cleaning, added plexiglass barriers, added new signage, as well as other measures to keep our employees safe. Keeping our staff safe allows us to provide safe and reliable services to our customers. We are following CDC and local safety guidance to ensure social distancing, face covering and other precautions to minimize the risk of infection.
After your transition period ends, how do you think your "new normal" will be different from your old normal?
Hawai'i Gas continues to diligently educate, inform and update employees of best practices and habits. We have implemented new cleaning procedures, increased our sanitation supplies and updated our safety practices, which will help us continue to reduce the spread of contagious diseases in the future. This creates a healthier workforce, able to better serve our customers and community.
To support efficient communication, we quickly adapted and used technology to bridge the gap due to social distancing during the COVID-19 shut-down. Video conferencing became our new normal as employees were able to meet virtually. The deployment of technology has improved our organizational efficiency and productivity.
Our experience in serving Hawai'i for the past 116 years during natural disasters like floods, hurricanes and lava flows allowed us to adapt quickly as we applied our crisis response and recovery expertise. We view COVID-19 as a long-haul emergency and understand the importance of adapting, embracing different working conditions and using technology to our advantage. We also know that a key priority in an emergency is to respond with empathy and compassion. The spirit of aloha and coming together is what makes Hawai'i unique and enables us to weather tough times and remain resilient.
How do you think your new normal will affect your finances and customer service?
Like hotels, restaurants and many industries, we have also seen a significant impact to our business. However, our commitment to providing premium customer service is unchanged, and we have been prudent in managing our finances to maintain our operations. We give kudos to our customer service team for their steadfast, hardworking dedication and professionalism throughout this crisis as we have implemented new safety protocols and developed a new list of guidelines to help prepare customers for in-person appointments that require our employees to work in residential homes and business offices.
How are you going to ensure good employee performance and engagement under your new normal?
Our top priority at Hawai'i Gas continues to be to keep our team safe and healthy as we quickly adapt to the dynamic events that have unfolded over the past few months. We have taken multiple steps to ensure company morale, employee performance and engagement continues to stay high, and have increased internal communications to keep our team informed and engaged. Periodic employee surveys have helped us identify employee concerns and ensure that our team is supported throughout this crisis to maintain well-being, morale and performance.
One of the programs we implemented to support employees during this time is crisis leadership training. Our Leadership and Development team crafted and delivered a six-part series curriculum focused around managing employee anxiety and stress while continuing to be adaptive leaders.
Are there other important lessons your organization learned from this crisis?
This crisis has brought a renewed focus on the importance of our state's resilience. Whether the situation at hand involves natural disasters, a pandemic, or other circumstances that impact the safety, health, and financial stability of our community, Hawai'i Gas continues to be well prepared to maintain a reliable supply of gas energy statewide.
While COVID-19 is testing all of us in ways we could not have imagined, we could not be prouder of our individual employees and how they have adapted to new circumstances while maintaining premium service for customers. Being able to quickly adjust during changing times has allowed us to keep providing safe, reliable and affordable energy to Hawai'i with no interruptions during this crisis.
The health and safety of our customers and employees have continued to be our top priority and we have continued to implement new guidelines to ensure we can continue providing premium service. Using technology has also increased our efficiency as we continue to serve Hawai'i's community. Hawai'i Gas will continue to be there for Hawai'i's community as we ensure that our customers receive the clean and renewable gas energy that they need for their businesses and families.