Teaching in a New World: Hawai'i State Department of Education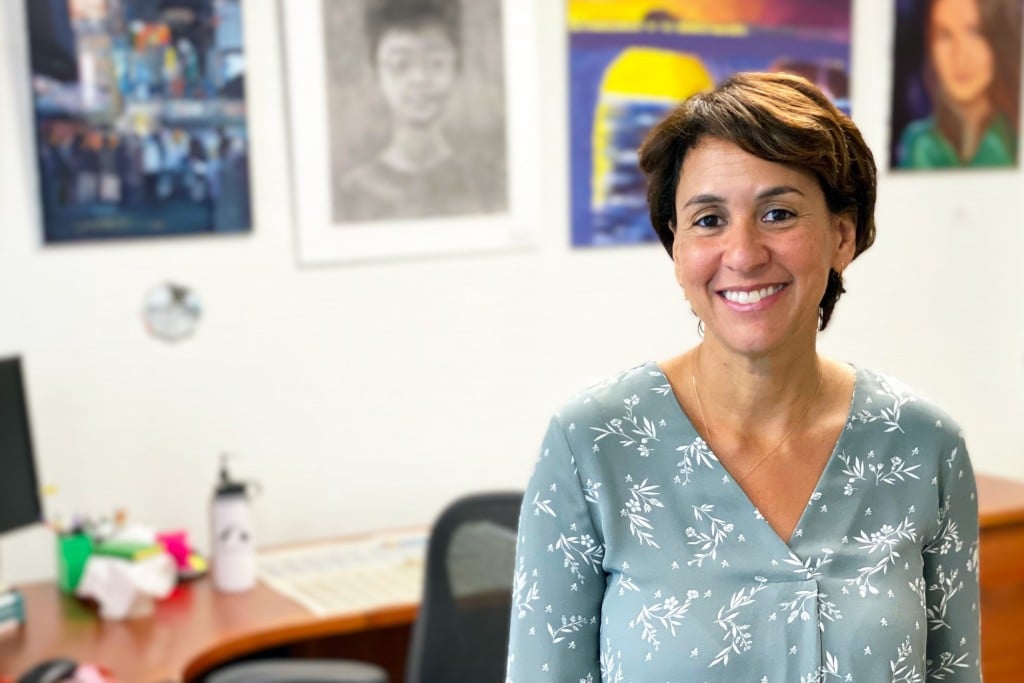 Virtual Interview: Christina Kishimoto, Superintendent, Hawai'i State Department of Education
What changes did you and the DOE make to finish this school year? 
I am proud of the way our students, teachers and staff were able to quickly and effectively transition to their respective distance learning and telework arrangements. This pandemic created conditions for us as an organization to embrace innovation and empowerment faster. 
The complexity of teaching and leading in this unprecedented time fostered internal collaborations that pushed our collective thinking. Those many collaborations included webinars on distance learning hosted by our teachers and monumental efforts to set up our Continuity of Learning online resources for parents and students.
Our students have done their part. We've seen student broadcasts continue remotely to keep classmates connected and engaged. We've seen seniors help design and coordinate alternative commencement ceremonies despite their disappointment in forgoing traditional graduations.
While this health crisis highlighted areas needing improvement, we will take advantage of this opportunity to continue to modernize, improve and move the department into the future.
What plans have you made to prepare at-risk students for the coming school year? 
The department is implementing a variety of initiatives to serve our high-need and hard-to-reach students. We have expanded our summer school programs and capacity, including the option for on-campus instruction for our most vulnerable learners for whom distance learning has not been effective or possible. There are also opportunities for credit recovery, accelerating or advancing learning, and credit attainment within technology-rich learning environments. Of note, the credit-recovery program is offered free to families for students currently in grades 6-12.
The department has also launched two pilot projects to serve high-need students. One involves mobile learning labs that will provide WiFi access and learning hubs in areas where connectivity and access are a challenge. The pilot locations include rural areas on Hawai'i Island, Moloka'i, Lāna'i, Maui and Kaua'i.
The second pilot is our YES Project, which will primarily serve students facing unstable housing situations. The program will launch in mid-June with a bus that will travel across O'ahu. This initiative will engage hard-to-reach students and families, provide basic necessities such as food and hygiene supplies, and deliver fun educational activities. It is meant to assess needs, gather data and serve as a bridge between schools and communities. 
How has the COVID-19 crisis affected the DOE's budget and your financial plans for the future? 
The economic uncertainties created by the COVID-19 pandemic are significantly impacting the department's operations, both short-term and long-term. Our operating budget – which supports our 256 schools and more than 40,000 employees statewide – comprises nearly one-quarter of the state's general fund budget, which has taken a major hit during this pandemic.
In confronting these fiscal challenges, the department remains student-centered in all decision making, and focused on our core mission to ensure all students reach their aspirations.
Early on, the department took immediate steps to closely monitor expenditures and limit spending to critical goods and services as we awaited further guidance from state leaders. In anticipation of potential budget cuts, we proactively examined our budget to identify areas for one-time restrictions in an effort to avoid draconian or across-the-board cuts. We continue to work with legislators and the governor to emphasize our priorities in preparing Hawai'i's future workforce and the critical role public education plays in providing equity of access.  
We are grateful that federal funding through the CARES (Coronavirus Aid, Relief, and Economic Security) Act has been made available for K-12 education. The department looked at what the CARES Act allows and aligned it with our strategic goals to come up with priority areas to target these federal funds. The most immediate priorities involve summer learning opportunities, closing the technology gap to ensure all students have a device for distance learning, and expanding connectivity through broadband hotspots and mobile WiFi hubs for students and staff who lack access.
How will the coming school year be different from previous years?
The department is aiming to reopen for the new school year on Aug. 4, and current social distancing requirements present many challenges that will make it a different experience. We are looking at the number of students who can be safely accommodated in classrooms, cafeterias, libraries and school buses, for example, and are developing solutions that may include staggered attendance times, modified weekly schedules and greater use of online distance learning to keep students and staff safe. 
Each school's changes will be unique, based on its enrollment and its campus layout, and every school will maximize its available space for learning. To accommodate these physical limitations and maintain equity among all students, a blended model is planned, using both in-person classroom teaching and greater online learning. 
Our teachers are preparing and training to provide a robust online curriculum for the entire school year, while still advancing our work around project-based learning and student voice. We also want our parents to prepare during the summer months for this new reality where online learning will play a larger role than in past years. Specific plans are being developed in line with the latest health and safety guidance and will be announced as they are finalized.
What kind of support would you like to see from the business community? 
The department is committed to an aggressive, student-centered promise plan focused on innovation to guide us through the next decade. Innovation today relies heavily on technology. With that said, I'm seeking support from our business community to come out of this health and economic crisis with real improvements to digital access. Connectivity is a statewide challenge that goes beyond just the department and we need our service providers, elected leaders and businesses to work with us to help develop sustainable solutions on behalf of our students. We also need support with purchases of DOE approved devices and hotspots for our financially challenged families.
We are working with the state's Broadband Hui to articulate a resolution to these issues, meeting regularly with legislators and our congressional delegation to review and discuss connectivity data from service providers. I'm committed to continuing to move this work forward with counties, nonprofit partners and business partners to design a solution that allows for equitable access of technology for all students – both at school and at home.