Interview: John Henry Felix, Executive Chairman, HMAA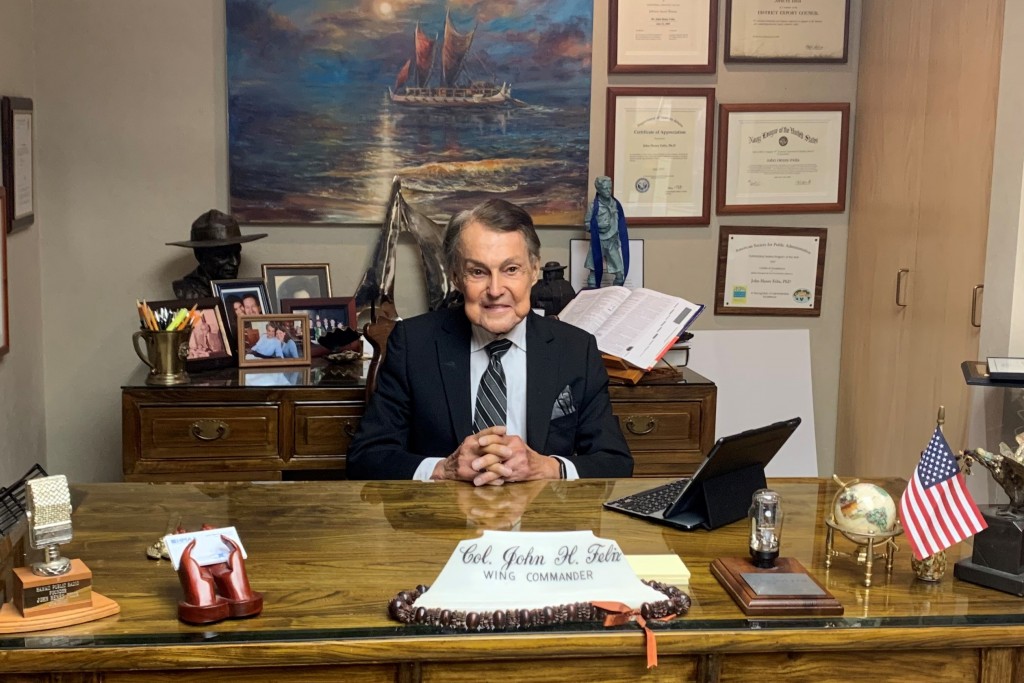 Please describe how and when you are conducting your return to your offices or other physical locations.
As a local health insurer, HMAA continued operations without disruption throughout the safer-at-home orders, and our office remained open to service our clients, members and walk-in visitors. We enforce health and safety measures at our offices and refer to the CDC and federal and state agencies for guidance.
The majority of our associates transitioned to working remotely at the end of March. In July, some team members began coming in to the office on a rotating basis or daily, while others continue working from home. We reconfigured or moved workstations as needed to ensure appropriate distancing in the office at all times. Primary importance is placed on the safety and health of our employees and members while ensuring business operations continue uninterrupted.
After your transition period ends, how do you think your "new normal" will be different from your old normal?
To ensure our operations are not adversely impacted by COVID-19, our "new normal" has us being extremely careful when interacting with others. Employees are being vigilant and mindful of everyone's health while practicing safe distancing, following hygiene protocols, and wearing face coverings. We are evaluating whether certain associates can continue working from home permanently, whether on a full-time or blended basis, if it is appropriate for their job function.
We easily adapted to the increased use of video and phone conferencing tools to accommodate virtual meetings among our workforce, partners and customers. We also expect to see our members use resources such as HMAA's free HiDoc telemedicine service more often than before to consult with a physician.
How do you think your new normal will affect your finances and customer service?
We take pride in our service, and our goal is to help our customers and partners maintain peace of mind during this unprecedented situation. Responsiveness to our customers' needs is critical, and our team has been outstanding in their ability to work with clients on solutions. We partnered with trusted experts these past few months to provide our clients, at no cost, with support and guidance in multiple business aspects such as PPP, human resources, unemployment and FFCRA; and offered a series of free webinars to help them navigate through these types of issues.
We have been proactively engaging with our clients to help them with options for continued coverage and temporarily extended grace periods for premium payments and certain enrollments. We are also waiving fees for reinstatements or late payments. While this is a difficult time for everyone, we continue to monitor the situation closely and are prepared to make further adjustments and invest in our operations to help employers provide quality healthcare benefits to their employees.
How are you going to ensure good employee performance and engagement under your new normal?
We've taken steps to help keep our associates healthy, motivated and focused. We have procedures and technical resources in place to closely monitor operations, and we encourage frequent and open communication at all levels of the organization. Our leadership and quality management teams continuously evaluate overall work performance and metrics to ensure our associates meet or exceed expectations of high productivity, accuracy and continued engagement with team members and customers.
Some of the employee activities we coordinated include wellness challenges with simple daily targets, fitness workouts which can be done onsite or virtually several times a week, virtual happy hours and book club meetings, and lunchtime Bingo and Boggle games that can also be played in person or virtually. We recognize the importance of encouraging camaraderie and morale through fun events like these. We also make sure to show our great appreciation to our team for their hard work and commitment, such as through care packages we mailed to their homes.
Are there other important lessons your organization learned from this crisis?
Although COVID-19 has changed certain aspects of doing business, it has provided HMAA the opportunity to fine-tune our technologies, operations and services. It has also challenged us to offer added savings and value to our clients and members, expand our vast menu of benefit plan options, provide effective solutions, and further our vision of supporting the health and wellness needs of Hawai'i.