Interview: Dr. Mark Mugiishi, President and CEO, HMSA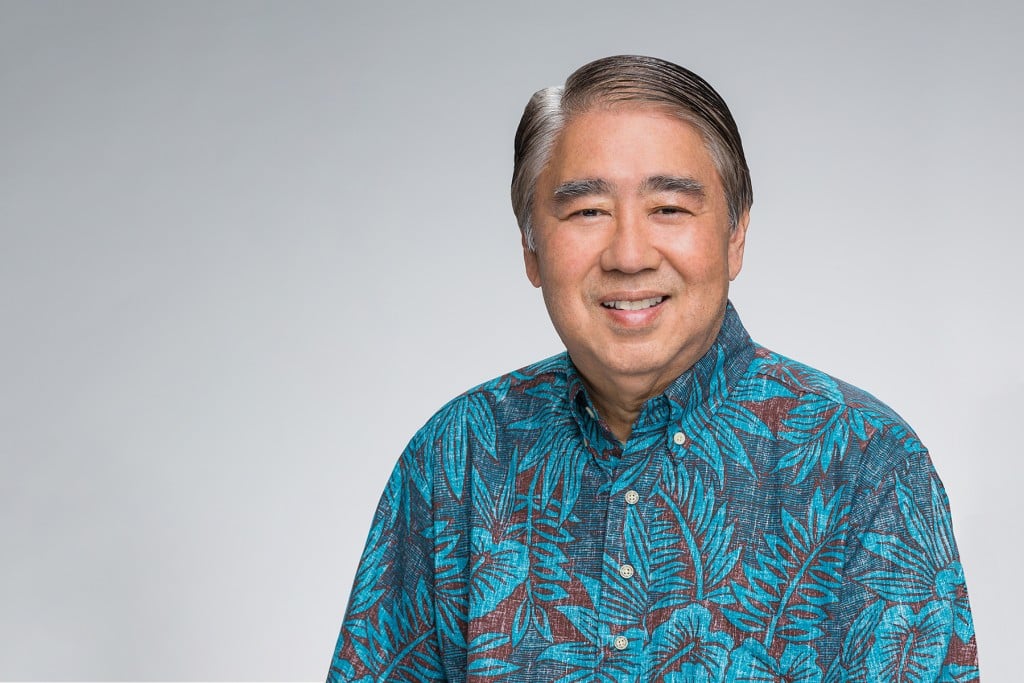 Please describe how and when you are conducting your return to your office or other physical locations.
As Gov. David Ige started to lift Hawai'i's stay at home restrictions in mid-May, HMSA's first wave of employees began returning to work.
This is a slow process. We're moving carefully and cautiously to make sure that the health and safety of our employees continues to be our top priority. This means closely following all of the social distancing recommendations and implementing practices over shared spaces, shift rotations and alternate scheduling.
Our first wave to transition back included just over 100 employees and was limited to those individuals who could not work productively from home for various reasons. We are carefully monitoring this group and everyone else who is working in the building to decide when and if our next wave of employees can transition back to the office.
After your transition period ends, how do you think your "new normal" will be different from your old normal?
With ongoing COVID-19 public health requirements, we'll have to change our processes for working in the building and will continue to rely on a hybrid of in-person and remote work within our organization. There will be impacts, and flexibility and sacrifices that may be required of all of us.
Now that we're settling into this "new normal," it's time to get back to our mission. We must get back to fundamentals and return to the core of what we're working to accomplish – ensuring that our members have access to high quality, affordable health care. Our constant pursuit of these goals will be amplified as we continue to strengthen our partnerships within the health care community and beyond.
How do you think your new normal will affect your finances and customer service?
HMSA's reserves allow us to support the health of our state and provide financial relief during the COVID-19 pandemic. We are working to assist members, employers and providers by:
Covering telehealth and COVID-19 tests and treatment without charging our members a copayment.
Helping employers and individuals facing financial difficulties maintain coverage.
Making payments to primary care providers under Payment Transformation, even if most of their patients choose not to come in for in-person care.
Financial forecasting is difficult at this time due to the significant volatility and unprecedented uncertainty. Claims costs will likely shift to the second half of this year and beginning of next year because:
The decrease in utilization and related costs that we've seen so far is expected to reverse in the coming months as members reschedule office visits and elective procedures.
We intend to encourage members to reschedule tests, screenings, vaccinations and follow-up visits and procedures that were deferred and are necessary for their ongoing health and well-being.
The overall economy of Hawai'i is expected to take time to recover, and that will put more pressure on health care to be more affordable. Now more than ever, it's important for HMSA to be prudent about managing our operating expenses.
How are going to ensure good employee performance and engagement under your new normal?
Through all of the many challenges during the COVID-19 pandemic, our employees have remained dedicated to our members and our mission – to improve the health of Hawai'i.
From having to adapt to working from home, to going with the flow and trying to keep up with the latest statewide rules during this time of uncertainty, they've been nimble, patient, understanding and diligent.
We will continue to work with our management team to assess and evolve the tools we provide to enable, monitor and assess performance and engagement, and we will continue to emphasize regular and transparent communication. It is critical that we all stay focused and connected as our mission becomes more important than ever.
Are there other important lessons your organization learned from this crisis?
Our role in the community extends well beyond the traditional role of a health plan, and we were able to offer support in other ways throughout this pandemic.
For local businesses facing financial difficulties, we formed a CARES Act subcommittee aimed at linking businesses with related federal resources and support.
We worked with businesses that may have employees who are losing employment or health care coverage to help transition those employees to other health care plans.
We learned that things that were always "sacred cows" can be done differently. Our employees were able to successfully complete much of their work remotely. Our providers were able to render much of their care through telehealth.
In addition, HMSA helped lead efforts to develop a roadmap for reopening Hawai'i's economy.