Interview: Su Shin, President and GM, Hawaiian Telcom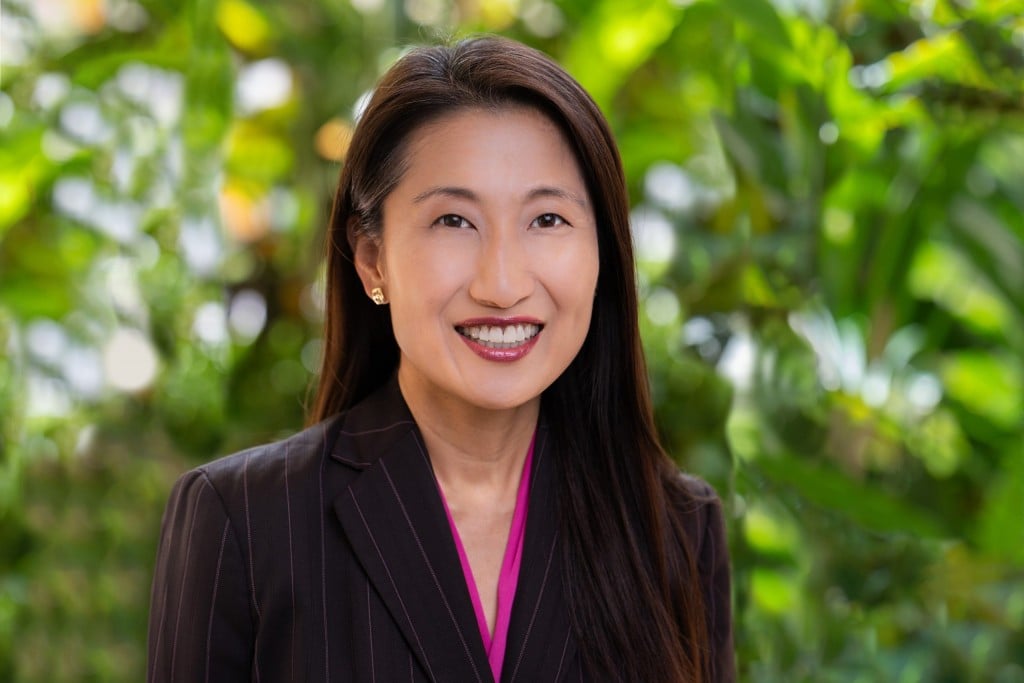 Please describe how and when you are conducting your return to your offices, stores, restaurants, warehouses or other physical locations.
As a provider of essential communication services, Hawaiian Telcom has been fully operational throughout the COVID-19 pandemic and stay-at-home orders. About 60% of our employees began working from home in mid-March and many will continue to do so for the foreseeable future while 40% have continued reporting to a work location to serve our customers and community, using personal protective equipment and following safety protocols.
This pandemic has shown us how powerful and efficient flexible remote work models can be. We began working from home with employee and customer safety in mind and have gained improved morale, productivity and customer satisfaction. With this in mind, a phased approach for employees who wish to return to the office will begin in July. We are providing facial coverings, which are required in the office, staggering schedules to ensure adequate physical distancing, and implementing new cleaning protocols. We'll continue to communicate proactively with our teams as this process will evolve over time.
After your transition period ends, how do you think your "new normal" will be different from your old normal?
As many employees will likely work from home through the end of this year, our greatest challenge will be the lack of face-to-face contact. As humans, we thrive on interaction, especially here in Hawai'i. While we've been dealing with it for the past few months, the truth is lack of face-to-face contact takes a toll on each of us. With that said, we'll continue to leverage and expand our use of virtual technology and collaboration tools and are exploring different ways to implement more online tools to enhance future interactions with our employees and customers.
How do you think your new normal will affect your finances and customer service?
Since the beginning of the COVID-19 pandemic, we understood that as our customers experienced financial challenges, a ripple effect was inevitable and we took steps to help preserve our company's financial health.
When COVID-19 forced tourism to shut down, unemployment rates rose and customers asked us for relief. Hawaiian Telcom was among 800 service providers that came together under the Federal Communications Commission's (FCC) Keep Americans Connected Pledge and since March 13, we have not terminated service to customers who were unable to pay their bills due to the coronavirus pandemic. We waived late fees, opened our Wi-Fi hotspots to the public and offered free internet service to students. We also decided to delay a planned price increase, although doing so will certainly impact our ability to keep pace with rising costs.
As a local provider that's committed to Hawai'i, we believe these actions were the right actions to take but they will impact our financial status. It's an ongoing challenge to balance supporting customers with maintaining our financial health as a company. We will always strive to do the right thing for our community, even when it's not easiest option. Recognizing that we cannot continue to provide service without payment indefinitely, the FCC has asked Congress for support to ensure that Americans who are financially impacted by COVID-19 can continue to remain connected.
COVID-19 has not impacted our ability to serve our customers. In fact, our customer satisfaction scores increased over the past few months and many customers have expressed appreciation for the measures we've implemented to ensure their health and safety as well as the health and safety of our frontline team as we continue to keep Hawai'i connected. This pandemic has underscored how relevant and critical the services we provide are to the well-being of our residents and businesses. Our services enable our customers to keep connected to what they need, whether it's to their families and friends, to work, schools, banks, doctors, stores, and so much more.
How are going to ensure good employee performance and engagement under your new normal?
In times of change and uncertainty, empathy is our superpower. We'll continue our steady stream of relevant and robust communication to keep our employees informed, engaged and working toward the same goal. We're stepping up the frequency of what our managers have always done to encourage high performance, such as meeting with their employees regularly and keeping an ongoing, open dialogue that includes a mix of praise as well as coaching.
We've also transitioned to virtual employee recognition events as expressing timely appreciation is an important part of our culture and lets our team members know they are valued. We encourage two-way communication and continue to push out short surveys to stay on the pulse of what's at the top of our employees' minds. Doing this can prevent surprises and we can address concerns proactively before they become issues.
Are there other important lessons your organization learned from this crisis?
From a technology standpoint, the importance of broadband connectivity and cloud-based infrastructure cannot be understated. The COVID-19 crisis has reinforced the critical importance of affordable in-home Internet access. Internet in homes enables connectivity to work, school, healthcare and other vital services. Without it, our lives could grind to a standstill in crises like this.
Hawaiian Telcom is committed to expanding connectivity in Hawai'i. We continue to invest in fiber to expand broadband service throughout our state including rural areas funded by our own capital investment and by proactively seeking subsidies through the FCC's Connect America Fund. We also offer our own low-cost internet option called Internet Kokua for customers who meet certain qualifications.
Our employees' ability to pivot and adapt quickly to new circumstances is the key to our continued success. Hawaiian Telcom employees have always been incredibly resilient, but this unprecedented situation with COVID has challenged us both at work and at home. There was no escape or even a temporary reprieve from COVID's impacts. I couldn't be prouder of the way our team has responded with fierce resolve and aloha spirit. This crisis has presented us with another opportunity to innovate and to re-think our way of working so we can emerge stronger than we were before.