Challenges Facing Nonprofits: Ma Ka Hana Ka ʻIke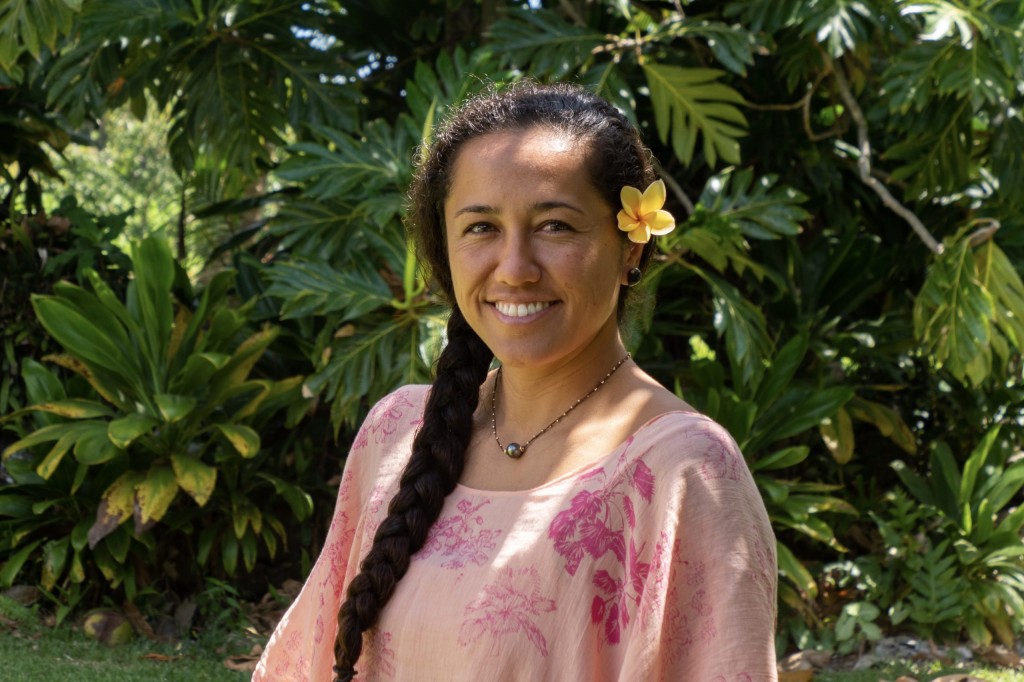 Interview with Lipoa Kahaleuahi, Executive Director, Ma Ka Hana Ka ʻIke
How has your organization been able to continue its core mission(s)?
Our core mission – to provide youth with a way to learn that makes sense to them, that builds their self-esteem and shows them they have the power to change their future – is rooted in three individually dynamic yet synergistically woven programs: our foundational Sustainable Building Program, our community farm, Mahele Farm, and our loʻi restoration and kuʻi kalo program, Mālama Hāloa. Each works to not only provide hands-on learning opportunities to youth but also exists to meet real community needs. It was those needs that arose in the weeks following the onset of the pandemic that reinforced our existing involvement in providing and improving shelter, creating engaging learning experiences, and growing and distributing healthy, local, fresh produce.
How are you pivoting to the COVID-19 crisis effects on your donations, fundraising or other cash flow?
We've been fortunate to experience a wave of understanding and continued kōkua (assistance) from our supporters. I think this speaks to their trust in our work and service to the community despite the adjustments and shifts we've had to make. Fortunately, our diverse funding pool has also been a critical asset in keeping us financially strong as we ended our fiscal year and started anew.
Finally, the community collaborations that have emerged in this time will be what keep not only our organization and other organizations strong, but our community as well into the unknown future. Hāna is already a tight-knit community and our organizations frequently partner with one another to get any job done. It has been inspiring and exciting though, how we too have only improved in our partnerships, have increased communications, networking and transparency to identify each organization's strengths to reach collective goals, such as determining the most effective way to serve and protect our kūpuna and community.
Have you been able to find new ways to support communities in Hawai'i? 
Deliverables may shift or change, but this has only reinforced our core pillars in education, building community, sustainability, agriculture, our ʻāina and the stewardship of its resources. Some of the new ways we've approached those pillars though in light of COVID-19, have been to collaborate with other community organizations to create a weekly drive-through food distribution system and the creation of a collective focused on providing for kūpuna in our region.
It was also in this time that we piloted a new project to provide hands-on, ʻāina-based, virtual education, entitled Hoʻomohala (to unfold, evolve, develop). Using inquiry-based-learning techniques, students and graduate apprentices involved were asked to answer the essential question, "How can I as an apprentice help sustain my family at this time?" They proposed the project through which they would seek to answer the question, receive mentorship virtually from our program leads and administrative staff, and provide evidence weekly in the form of pictures and captions. From this, students and graduates started gardens at their homes, built garden beds for themselves or other ʻohana members, carved pohaku kuʻi ʻai (poi pounding stones), translated books into the Hawaiian language and illustrated, and eradicated invasive plants and animals, just to name a few.
We see these evolving into long term systems that could potentially contribute to larger discussions and decisions around food self-sufficiency, project-based learning and new economic drivers for our community.
What has been your organization's experience with any level of government during this crisis?
Ma Ka Hana Ka ʻIke has been a part of discussions with local county and state officials regarding funding opportunities, highway management needs and industry shifts. We are grateful for the ongoing Zoom conferences that were held to inform our vulnerable community, conferences that reached all levels of local government from our governor, mayor and the county council.
How do you think your organization will be different at the end of this year?
We recognize that there is a need to use various forms of technology to connect, engage and empower. While there is no substitute for boots on the ground and hands in the dirt, the need for ʻāina and cultural-based education as a part of our educational models continues. We see continuing to partner with our public school to provide slightly new pathways to the ʻāina, culture and hands-on programs we and other community partners provide.
Finally, this time has allowed for deep reflection on what really matters to us as individuals and as an organization. While there have been many, I recognize that our people truly matter and are at the core of everything we do. Therefore, I hope that we are able to make strides to invest wisely in our staff and students to implement everlasting change.