Challenges Facing Nonprofits: Pono Pacific and Kupu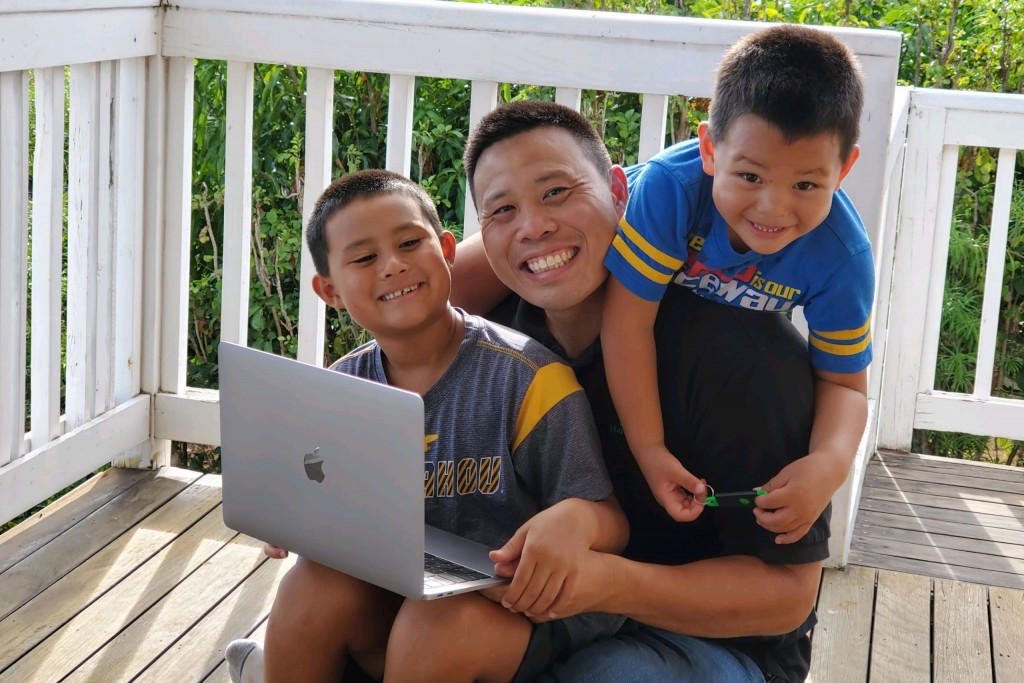 Interview with John Leong, CEO, Pono Pacific and Kupu
How and when you are conducting your return to your offices or other physical locations.
Ho'okupu Center is starting to have its youth programs so we arranged the space so everyone is socially distanced. The culinary program there never stopped because it was deemed essential as we provided daily meals for those in need during the COVID crisis.
Kupu offices will open July 15. We will wear masks in common areas, there will be hand sanitizer available everywhere, and we've been putting in new furniture and laying out the office differently to create more space between people. We might space out or stagger shifts among the staff as well.
After your transition period ends, how do you think your "new normal" will be different from your old normal?
The new normal has many successes as far as efficiency goes: We can do much more Zoom work training with Neighbor Island staff. This technology helped us connect better with our Neighbor Islands than we have ever been able to before.
We will be hiring throughout the new normal because we've been using this time to go after new funding to grow our youth corps model. This will engage young people in service during this time to get important work done for our economy and environment to create a more resilient community. We plan to be an integral part of bringing home money to Hawai'i to create jobs.
Our culinary program is looking at grab-n-go meals as a regular offering as well. It's not about perfection in a season like this; it's about responding quickly and moving wisely.
How do you think your new normal will affect your finances and customer service?
The new normal is something we have always been working toward – building a more resilient and self-sufficient Hawai'i. We once had the lowest unemployment rate nationwide, and now have the highest, with nearly a quarter of a million residents out of work during this pandemic. While this may seem dismal, now is the time to engage hands and hearts to build out a better Hawaiʻi through a new green workforce founded in service, environment and values-driven skills development.
Our financial model is based on going after funding and partnerships that will create jobs and long-term economic diversification for our state so that if this ever happens again, or other major events should plague us, we will have the capacity to survive and bounce back faster. For example, through a new partnership with Arizona State University, Kupu participants can get a full year of college online completely covered by their AmeriCorps education award. This is both equity and opportunity for many seeking options since COVID19 disrupted so much.
How are going to ensure good employee performance and engagement under your new normal?
Continue to reinforce a work culture that strives for excellence and our staff to act pono.
Are there other important lessons your organization learned from this crisis?
Youth corps are a perfect way to bridge that gap and create new jobs for Hawaiʻi, get important work done and combat unemployment. For example, Kupu has been able to connect private companies, nonprofits, local government entities and universities in partnerships that create hands-on education and job training that Hawai'i's youth can apply in real-world settings to preserve our natural resources, protect watersheds, increase food security and problem-solve the many challenges global warming presents to us, the most isolated landmass on Earth.
For every dollar invested in youth corps, there is close to a $4 community return on investment nationally. Prioritizing sustainable land-based economic revenue streams, investing in conservation of our natural and sustainable infrastructures, species preservation and evolving from mono-crop exports to food sovereignty are all areas in which a green workforce can support and position Hawaiʻi to have a greater degree of economic diversity and resiliency.
Youth corps build healthy character and capacity. Young people learn the value of hard work from having to backpack for miles, camp under the stars and conduct work that pushes them to their limits. Corps also create an inclusive family that unifies beyond race, socio-economic background and beliefs. Youth corps provide a solution most party lines can agree with as they provide a hand up, not a handout, to do necessary projects in a cost-effective manner while meeting environmental and social needs.
Many of Hawaiʻi's leading conservation professionals have participated in youth corps or partnered with one, moving from corps to careers. If we start building now, growing our green workforce can inspire our local residents, visitors and the global community to create a more resilient future in which we can all thrive.