Interviews with Union Leaders: Mericia Palma Elmore, Hawaii Local Executive Director, SAG-AFTRA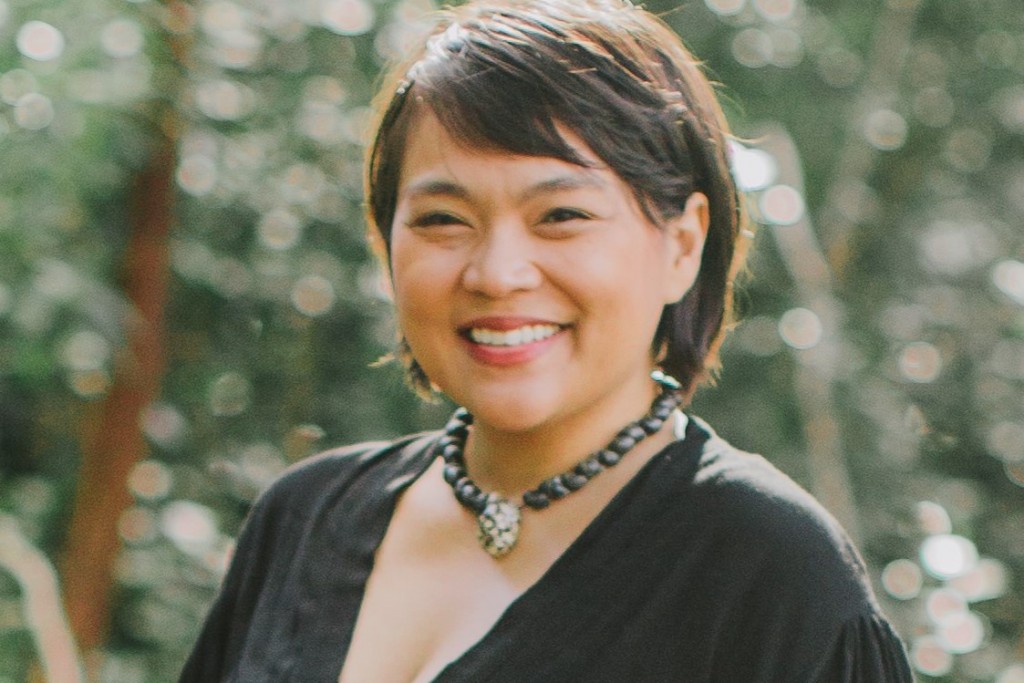 These are tough times for working people. Please us how your members have been affected?
 Nationally, SAG-AFTRA represents approximately 160,000 actors, announcers, broadcast journalists, dancers, DJs, news writers, news editors, program hosts, puppeteers, recording artists, singers, stunt performers, voiceover artists and other media professionals. In Hawai'i, we represent around 1,100 members who mostly work as actors, stunt performers and voice over artists on television, movies, commercials and other media.
During the last few months, after Hawaii 5-0 wrapped and Magnum PI went on summer hiatus, there were no major projects shooting on Hawai'i. Thus, there was really no production work for our members. The good news is that the work is picking up and projects are starting to come back.
What is your organization doing to support them now?
We are providing information and resources to help them navigate the unique challenges they are facing due to the pandemic. Our COVID-19 hub, located at sagaftra.org/covid-19, includes resources for everything from unemployment assistance, to mental health and avoiding scams.
One of the first things we decided to do at the beginning of the crisis was to make sure the processing of residuals checks was not going to be slowed down. Despite the need to reduce the staff who physically needed to be our offices, we process about 100,000 checks a week. We also offered dues relief in the form of an extension and an installment plan with no late fees, and SAG-AFTRA Foundation's COVID-19 Relief Fund has raised over $7.8 million and counting.
And as of this writing, while our physical offices are closed to the public, staff is working remotely and virtually to provide uninterrupted member services. SAG-AFTRA President's Task Force on Education, Outreach & Engagement and SAG-AFTRA Foundation are also providing a wide array of professional develop opportunities for members. Recent webinars have included Self-Tape Like a Pro, Mastering the Basics of Home Voiceover Studios and Social Media for Performers.
What do you see as the most important steps that government, business and nonprofits should take to help everyone who is struggling in Hawai'i?
This is a good (and tough question). It is rare that a situation presents itself with easy one size fits all answers. This pandemic is certainly not one of them. I believe we can all agree that the health and safety of all our citizens is paramount, and I believe we also agree that with unprecedented unemployment numbers, relief and support are needed.
Right now, our focus is on how we can safely return to production so that our members can get back to work in an environment where they are safe. We have worked with experts as well as our fellow industry unions to develop safety protocols. In May, we announced that Dr. Jonathan E. Fielding, the former Public Health Director and Health Officer for Los Angeles County, would be working with us and other specialists to advise on developing and implementing new safety protocols for preventing the spread of COVID-19.
As a result of these collaboration with other unions and guilds in consultation with leading epidemiologists and experts, SAG-AFTRA released "The Safe Way Forward," on June 12, a Multi-Union Report on COVID-19 Safety Guidelines. The guidelines set forth a detailed set of science-based protocols serving as a path for employers to uphold their responsibility of providing safe workplaces in a pre-vaccine, COVID-19 world and serve as a follow-up to the Industry White Paper recently delivered to the governors of New York and California, and other state governments. 
Sometimes there are a few silver linings in a crisis? Have you found any?
When most people were staying home, they were watching lots of TV, streaming movies, binging shows, generally consuming lots of content across different platforms. We were entertained and uplifted by sonnet readings on social media, enthralled by orchestras performing separately, together around the world, dancers and poets sharing their craft. Storytelling connected us and served as a salve to our anxiety and isolation; it is essential. One silver lining appearing as a result of this pandemic relates to the idea of consumption/creation and can be grounded in the principle of sustainability referred to in the question above.
In Hawai'i, we are feeling the negative effects on our local economy, suffering much greater as a direct result of our dependency on tourism. I am fully aware that tourism will always be a driver in our economy, but perhaps now is the time to seriously think about encouraging, supporting and even subsidizing diverse, sustainable industries.
When our government supports businesses rooted in homegrown intellectual property, it shows a real commitment to fostering local sustainable industry. Encouraging and subsidizing creative industries, specifically the film and media industry, is one way to do this.
A silver lining is this: maybe now the powers that be in government, business, and the citizens of Hawai'i will see that supporting the film, media and creative industries, by not only expanding tax credits and incentives but by encouraging and providing the tools to local content creators, to create/own, and distribute their works is investing in a sustainable, nontourism dependent industry.