Interview: Ron Prescott, President, TM Construction Hawaii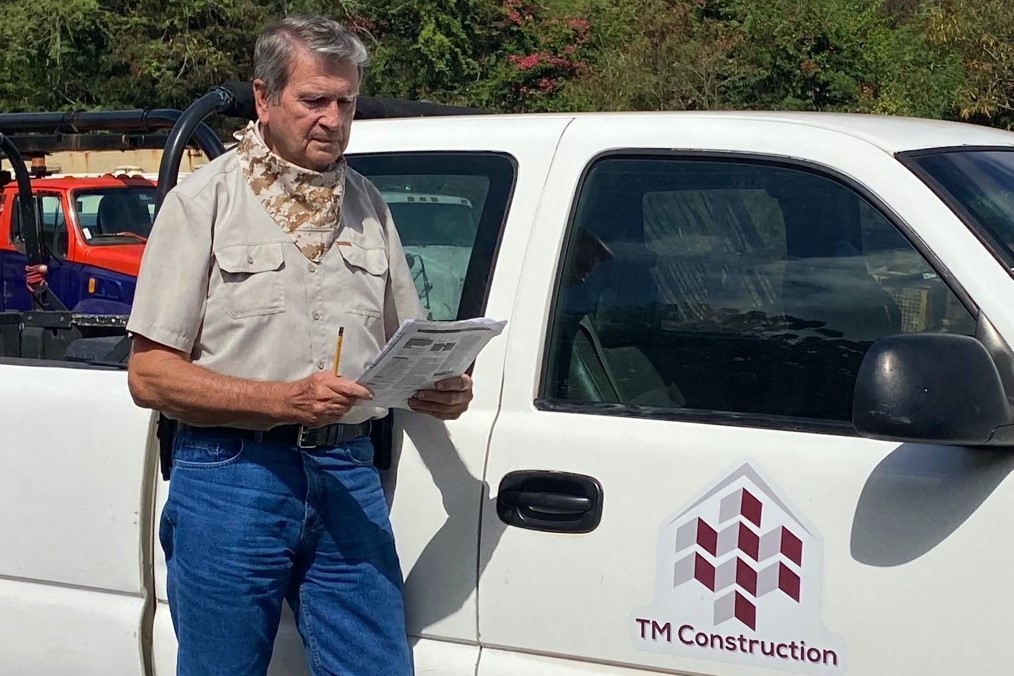 Please describe how and when you are conducting your return to your offices and other physical locations.
Construction was declared an essential industry during COVID-19. All staff, both field and office, reported to work as usual. Of course, we complied with all the recommendations of wearing masks, maintaining physical distances, washing our hands more often, and sanitizing high touch areas in the office, but it was not a huge logistical problem. To date, thankfully, no one has had flu-like symptoms or been tested positive.
While construction is essential, many projects slowed down or experienced a temporary halt until new working arrangements could be instituted. So, in that sense, our entire work force slowed down.
After your transition period ends, how do you think your "new normal" will be different from your old normal?
The Payroll Protection Program helped TM Construction to continue employment of all our workers, both field and office. Using the PPP funds, we were able to employ some of our workers in a long overdue project of cleaning up our base yard in Pearl Industrial Park. This also gave us the opportunity to spend time with our field workers talking about what is important to them and what is important to the company.
We took valuable time to talk about our commitment to our core values of integrity, safety, professionalism, efficiency and delivery. This strengthens our corporate culture and teamwork, making us a little more considerate of each other. As always, we communicated that our first concern is for the welfare of our staff and field workers.
How do you think your new normal will affect your finances and customer service?
Many people think that construction is one of the bright segments of the Hawai'i economy, and it certainly has not been hurt like hospitality and retail. Nonetheless, the pandemic caused project uncertainty, which is terrible in construction. Progress on multiple projects slowed down and the administration of project payments definitely slowed down. We are engaged in multimillion-dollar projects, and when they do not move forward as planned, it holds up assets, including men, equipment and supplies. The PPP and EIDL loans have been essential in keeping us running and assuring our bankers that we have the resources to cover our liabilities.
How are you going to ensure good employee performance and engagement under your new normal?
TM Construction Hawaii has always instilled, and will continue to, a sense of accountability to our team leaders. We ensure that all job duties are clearly defined, and we follow the best-in-class project management tools and skills to keep us on track. We have to! There are too many moving parts in a large construction project, you have to constantly keep your eye on key metrics and stand behind your people.
Are there other important lessons your organization learned from this crisis?
Too many to count. Thankfully, we were pretty well prepared from a team leadership point of view and the majority of our excellent construction crew has been with us for many years. But this crisis really brought home that our commitment to safety first has served us well. (TM Construction, formerly Tokunaga Masonry, won the General Construction Association's Safety Award in 2015, 2016, 2017, 2018 and 2019).
In addition, the OSHA requirements for the protection of workers from silica dust which occurs in the pouring and demolition of concrete, our specialty, prepared us coincidentally for the respect of respirators and dust masks.  Personal Protective Equipment (PPE) is part of our daily work, so no one complained or had to be trained in the use of new measures.
Mostly, we re-learned that we are not alone, and I am thankful to the support and sense of cooperation that we enjoyed from our colleagues and leaders in the local construction industry.