Interview: Robert Payan, Senior VP, WATG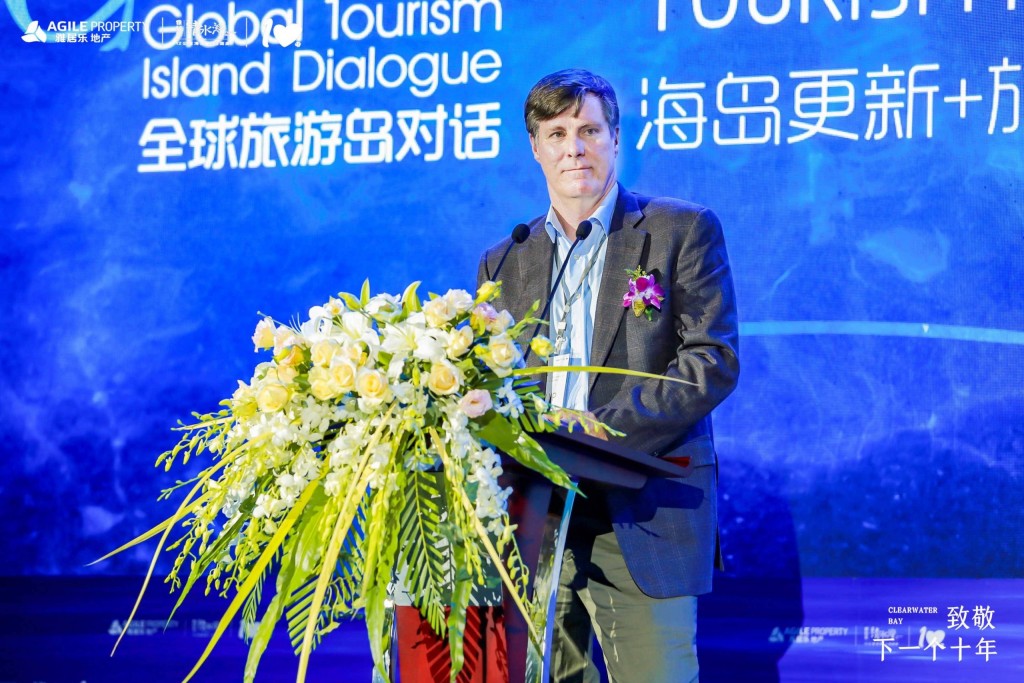 What has been your company's latest pivot or innovation?
Our projects cover a wide geographic range, from Waikīkī and the Neighbor Islands to Asia. We were fortunately prepared to work remotely, but we had to fine tune those systems. Internally, we adopted a new single firm-wide communication platform that helped project teams to sync seamlessly.
Our clients have been very accommodating. Together, we found high-functioning digital platforms to present projects, exchange information, review materials and solve construction problems in the field. Listening has always been key for us, and we honed those skills as we collaborated virtually with clients. We also utilized social media channels and communications apps that our overseas clients were using to maintain our interaction with them.
We also believe it's important to maintain momentum and enthusiasm for innovation beyond the pandemic factor. Our company continues to support research and development for the groundbreaking potential of 3D printing. In May, "Curve Appeal", a freeform 3D printed house, received Honorable Mention in Fast Company's 2020 World Changing Ideas Awards. WATG is partnering with Branch Technology to take the concept from design to construction, using robotic installation methods. WATG is now exploring the possibilities for future real-world applications of this 3D technology in resort and residential design.  
What has been your company's latest opportunity or opportunities?
We see smarter tourism as a potential big opportunity. Before the pandemic, Hawai'i tourism was at an all-time high but also showed potential breaking points with negative impacts to our environment, infrastructure and resident communities. As tourism rolls back in Hawai'i and globally, we see this as an important opportunity to put in place a strategy that incorporates sustainable principles, such as rotating tourism attractions (like they do for field crops) so there is dedicated time to heal. We would like to help our clients understand that now is the time to take a close look at hospitality facilities and destinations to make sure they can adapt to the next phase of this pandemic and any future public health crises – and that's something that our entire industry can play an important role in.
How has your company's experience been with any level of government during this crisis?
Our decision-making process focused on maximizing the health and protection of our team. Communications from our local officials helped us to prepare our office for dealing effectively with the pandemic. As official notifications were announced, we were able to stay ahead of the curve to execute our plans and stay focused on our clients and our business. We also paid close attention to what national and global health agencies were advising as the pandemic evolved.
In what ways do you think your business will be different at the end of this year?
2020 was projected to be a year of growth. With this magnitude of economic contraction, it will require us to be creative and thoughtful about how we can best support our clients. As leaders, we want to grow when the outlook is positive to give advancement opportunity to our team, and to expand our studio to accommodate larger, more exciting projects for our clients. I think by the end of 2020, our studio team will have grown in different but equally valuable ways – more time to self-reflect, more self-starters, more quality one-on-one time and as a team – as we have not been preoccupied with all we were asked to juggle in a day outside of our work commitments. As a result, our year-end growth will be measured internally — how we got through a crisis effectively with relationships and projects intact, and how we recognized and appreciated the silver linings.
In what ways have you been able to support the broader community beyond your employees and customers?
This year, for our 75th anniversary, we launched a Deserving Designs award to give back to our local community. The goal was to donate our design expertise and volunteer installation hours to bring to life a community gathering space for a non-profit organization. We selected Kokua Hawai'i Foundation's "Backyard Garden" at its new Hale'iwa headquarters site. When the pandemic hit, our team opted not just to continue the project, but to expand the scope of our advisory and design services beyond the smaller "Backyard Garden" to incorporate more detailed design and aspects of the larger outdoor site. We decided to continue to focus on this project because we believe, now more then ever, it's important to create accessible and engaging models of sustainability and resilience that can be adopted by the broader community in private gardens and even public outdoor spaces. We'll be documenting the project in the hopes that our collaboration with KHF and its partners will serve as inspiration, and look forward to assisting with the installation when the time is right.