Interview: Jerry Pupillo, GM, Wet'n'Wild Hawaii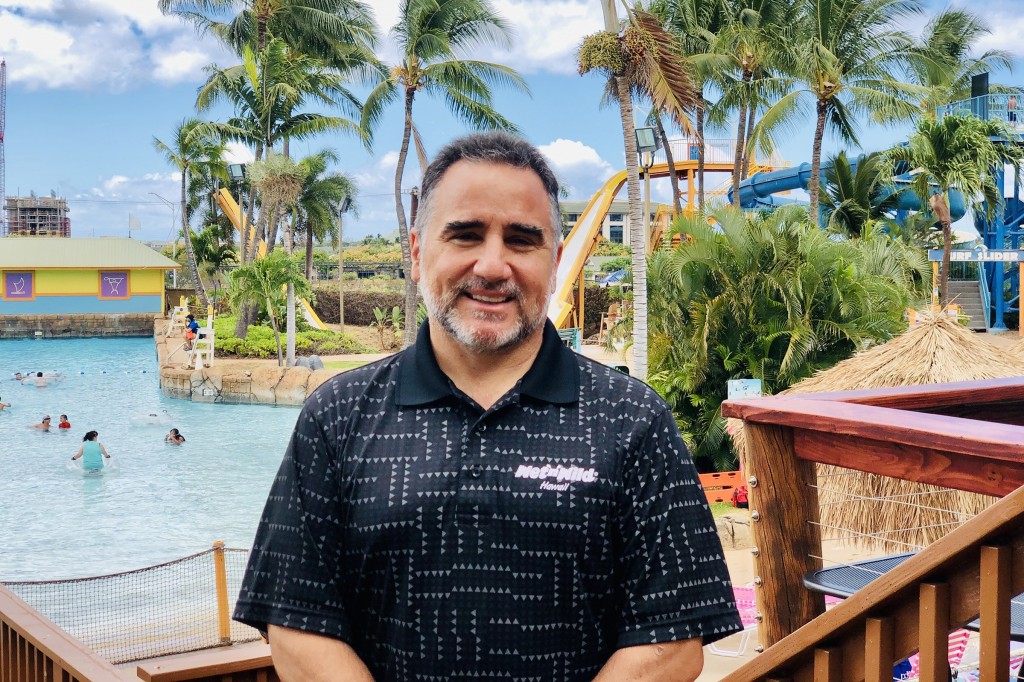 Please describe how and when you are conducting your return to your physical locations at Wet'n'Wild Hawaii.
We did our homework, prepared our plans and kept our irons in the fire so that when we were allowed to re-open we could be ready and execute on our tactical strategies and plan. We re-opened on May 29, which is ironically the exact date we first opened the park 21 years ago. We celebrated our 21st birthday welcoming guests in compliance with state requirements for social gatherings, so the number of guests admitted each day was limited to half our capacity.
Additionally, we monitor capacity for each attraction and pool as an additional layer to ensure adequate social distancing. We will follow the established guidelines during each phase of the recovery process. While the CDC states, "disinfection with chlorine should inactivate the virus in the water" and we certainly have plenty of chlorine, Wet'n'Wild Hawaii also invested in a world-class water management system to ensure safe water for all guests. The system is a broad platform of solutions to monitor water quality 24/7 while using the latest in sanitation and filtration techniques.
After your transition period ends, how do you think your "new normal" will be different from your old normal?
Our new normal will have fewer large groups and mass park buyouts. We are in the business of safe, clean, wholesome family fun. Our core does not change, but how we bring in our guests will look different. We are the best value for annual passes, for roughly $5-$7 a month people can come and enjoy as many times as they want year-round. So, we will drive that message home.
How do you think your new normal will affect your finances and customer service?
Our mission will not change but our intensity under additional challenges will escalate.
Our customer service levels will be enhanced by the new normal as we will be helping guests to follow proper protocols. Financially, we can't expect our numbers to hit predetermined expectations based on last year, which is what we usually go off of. I'm really happy that we can be a source of employment during this time when unemployment is so high. We have always been open year-round and operated under multiple guest levels, so we just need to stay focused on what we do and keep doing it.
How are going to ensure good employee performance and engagement under your new normal?
Teach, reteach and inspect what we expect. We have a great group of employees that rose to the occasion and refreshed their mindsets focused on the new challenges we face as a business. Many young adults and students here – with leadership from our long-time managers and directors – have elevated already proven performance
Are there other important lessons your organization learned from this crisis?
Upon reopening, we really got to see loyalty from our season pass holders. It proved to me that when you always do your best to deliver at high levels for guests and stakeholders, even in difficult times the outcomes show positive results. We develop detailed plans with assumptions and expectations, yet realities are sometimes different and the entire team has to adapt. The lesson we learned in a situation with many things out of our control is to take one day at a time and focus on controlling what we can with grace and Aloha.