20 for the Next 20: Robin Kobayashi, Hawaiian Airlines
The senior VP of human resources oversees 7,000 employees across the globe, many of whom "build their life around this company."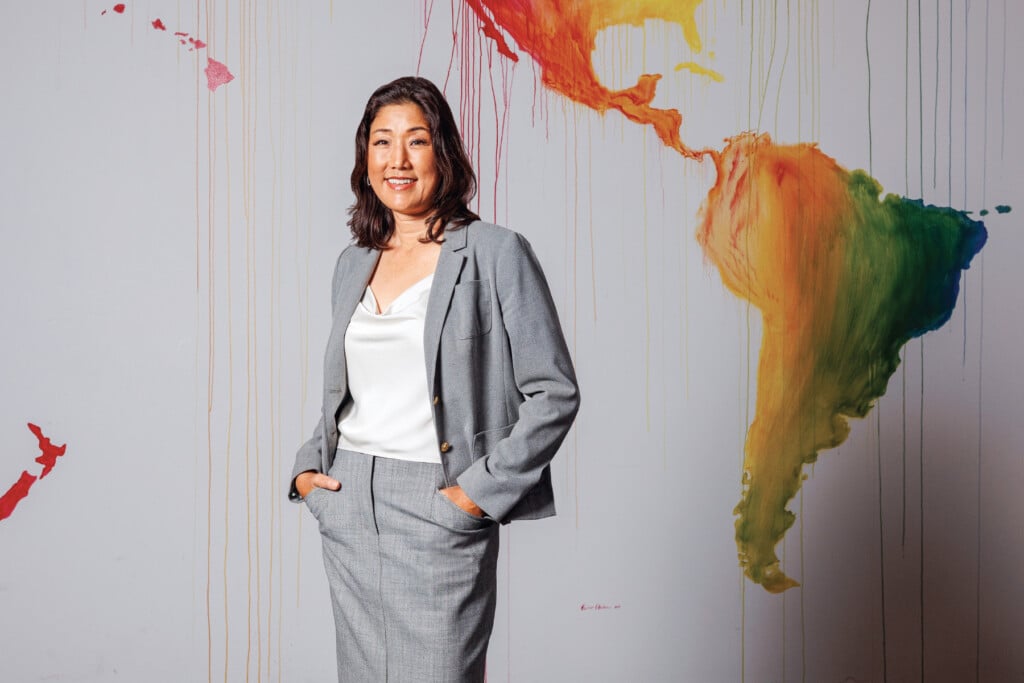 Robin Kobayashi

Senior VP- Human Resources, Hawaiian Airlines
Robin Kobayashi remembers her first flight well. She was 6 and wore a little pink suit. Today, Kobayashi is the senior VP of human resources for Hawaiian Airlines, one of the largest employers in the state.
In her position, she deals with a lot of moving parts: more than 7,000 employees spread across the globe, a heavily regulated industry, laws that vary by country and a largely unionized workforce. Oh, and that pandemic, which required rapidly shrinking then ramping up the company's talent pool, while also ensuring staff got the necessary retraining hours.
Luckily, "Robin is a force of nature," says Aaron Alter, Hawaiian Airlines' executive VP and chief legal officer. "She's indefatigable. She has a high EQ and a knack for knowing her audience."
Born and raised on O'ahu, Kobayashi has two children. Her husband, Dr. Kenneth Fink, was recently tapped for Gov. Josh Green's Cabinet as director of the Department of Health. Before joining Hawaiian Airlines in 2012 as managing director and associate general counsel of labor and employment, she was the executive director of the Hawai'i Immigrant Justice Center.
She has also served as staff attorney at the National Labor Relations Board in Washington, D.C., clerked with the Supreme Court of Hawai'i, and worked in private practice for national and local law firms. She was elevated to her current position in November 2019, just months before the pandemic forced voluntary and involuntary employee departures.
During that difficult time, she says, "I dug deep. It felt like a huge responsibility, but I have a strong faith in this company's importance in the community; it's about the survival of a business that supports a lot of families here."
In November 2020, she launched a five-year strategic plan to transform the way Hawaiian Airlines develops talent. She says she values great performance and a diversity of thoughts, and wants to ensure that employees are well supported.
Beyond her legal and HR chops, she has a passion for people. "Our employees build their life around this company; it's their identity and their friends," she says. "I feel responsible for the lives of our employees."
Her job will get even more exciting this year as Hawaiian Holdings, Hawaiian Airlines' parent company, enters a cargo flight partnership with Amazon. That means hiring more pilots, mechanics, supply chain experts and others, but Kobayashi is up to it, says Alter. "That has been her life story. She hasn't shied away from challenging jobs."