Room Redesigns in a Day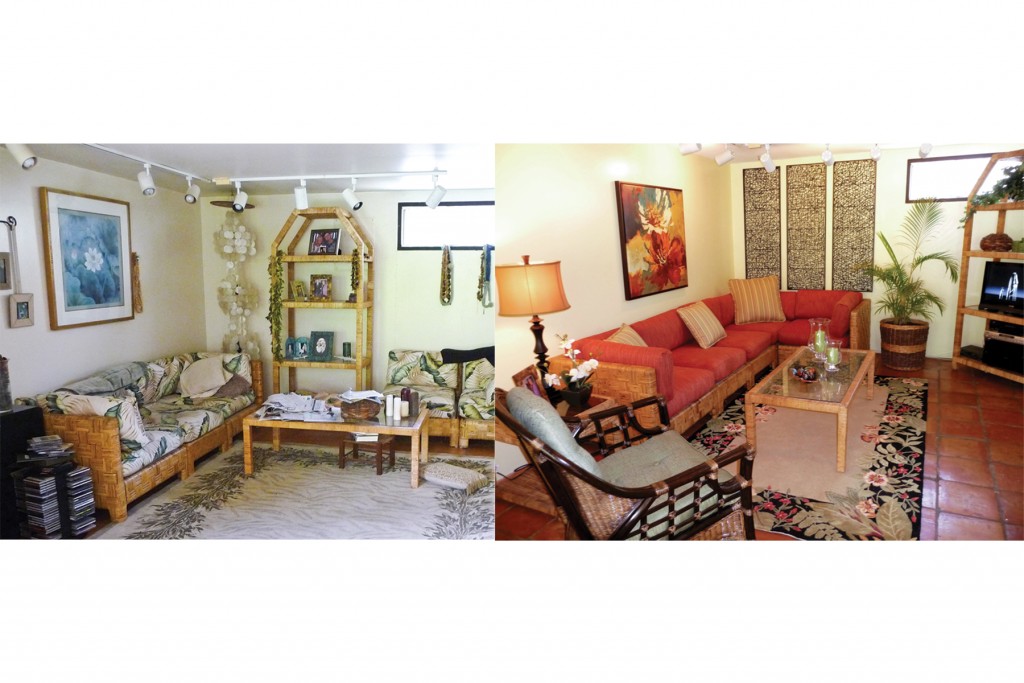 The sluggish economy prompted interior designers Jean Wall and Joan Robinson-Whitaker to start an affordable, one-day design service. Designer for a Day launched in August 2008 after Robinson-Whitaker was laid off from Castle Resorts & Hotels and Wall's business ended.
"We reinvented ourselves and our business model," Wall says. The two owned their own businesses for more than 25 years and knew each other professionally for 20 years before the collaboration. "We're not decorators," Whitaker says. "We solve the space-flow problem, the functional aspects as well as aesthetics of your space."
Designer for a Day will do a complete room-over using your furniture and accessories as much as possible in as little as half a day. "We are the Cliff Notes of interior design," Whitaker says.
Unlike many design companies, Designer for a Day is a flat-rate service. "It's a win-win. We know we're getting paid at the end of the day and they know how much they're going to pay us," Wall says, adding that a long-term-project designer could charge you $5,000 to $10,000 to look at your place and give you a proposal.
Before the big day, the service starts with a 30- to 45-minute consultation. The duo needs to know your budget, what is sentimental, whether you have pets and what you want to keep. Then, the women get to work. "We look at the room and start to see what could be done with it," Wall says. After rearranging furniture and stripping the walls, they shop at furniture and home accessories stores such as Pier 1 Imports and HomeWorld.
"The longest day was 9:30 a.m. to 10 p.m. We don't just stop and clock out at 5. We go until the job is done," Whitaker says.