Salesperson of the Year Shares Her Sales Secrets: Vicky Cayetano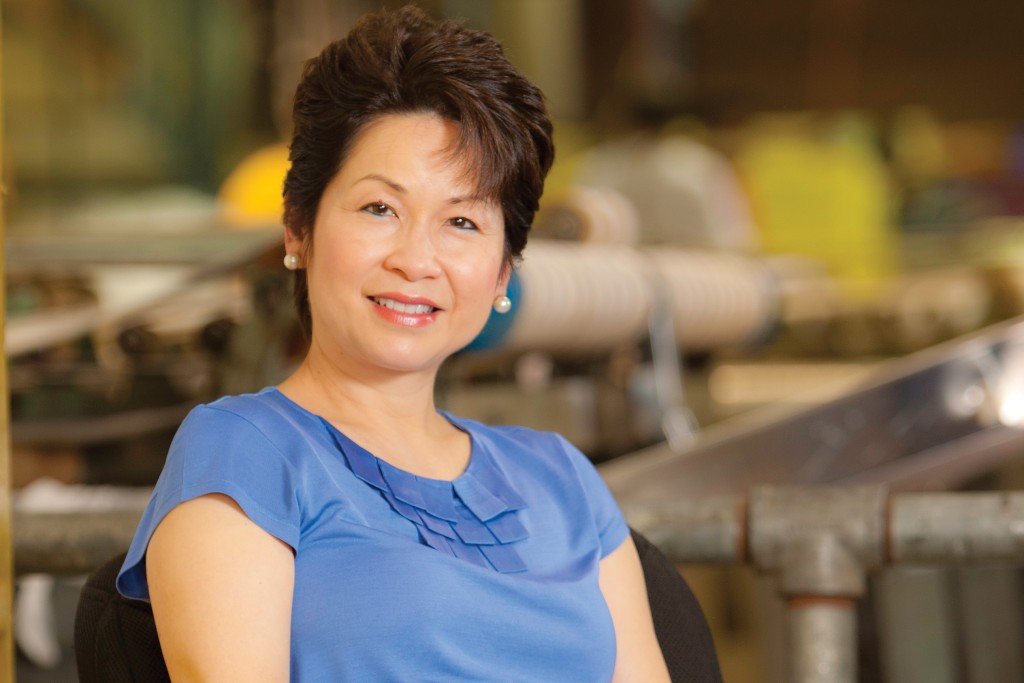 Vicky Cayetano, president and CEO for United Laundry Services, will receive the "Salesperson of the Year" award next month from the Hawaii chapter of Sales and Marketing Executives International. Hawaii Business publisher David Tumilowicz recently asked Cayetano about her sales secrets:
FEAR: Fear is not necessarily bad. Twenty- three years in sales and I still get nervous when I have a meeting with customers. I say to myself, "OK, do I have everything ready?" I get excited. I get nervous. That's good.
ENTREPRENEURSHIP: Entrepreneurs know how to make money. A lot of people in the corporate world today know where they are not making money, but they don't know how to turn the red ink into black ink. Good salespeople see the product, but good entrepreneurs see the product they need to create.
SUSTAINABILITY: Salespeople can learn a lot from CFOs. Sometimes sales- people, like myself, get excited about the products; we overlook the bigger picture, and especially the long term. We tend to be very short-term oriented. We come up with ideas that are great, but we don't understand as much of the sustainability of these ideas. An idea needs to be thought of not just for the excitement it brings in the moment but for how sustainable it is in the long term.
REJECTION: An important part of being a good salesperson is having resiliency. If you've done sales, you get rejected a lot, and you have to enjoy it even when you don't get the sale. You have to look back and say, "Why didn't I get that account? Could I have done something differently?" I think that's really important. That's how I learned. I critique myself after every sales pitch.
This generation can take rejection very personally, and they are not used to getting rejected. Growing up we used to have only one valedictorian. If you played on a team, only one trophy for one team. Today, best ef- forts get it. I mean, best effort? We all try. But at the end of the day only one team wins. Our thinking has changed a little bit, but I'm not sure it's really helpful to sales.
Don't be afraid of getting beat up. Be resil- ient, be persistent. Don't be afraid of being rejected. Don't expect that every pitch will end up in a close. It won't, but learn from it. And understand that things don't happen overnight. You just have to keep getting out there.
PREPARATION: I feel good if I've done my homework. I really get mad at myself if I know I lost a sale because I didn't do my very best, that I just ran in there and wasn't well- prepared. Those moments don't happen very often. The reason you are not well-prepared is often because you are dancing to the customer's tune. They say, "I need to see you, like today". And I am so anxious to please that I say "OK" and have not done my homework. So you have to be responsive but you can't dance to their tune.
Always anticipate the questions. No matter how long you've been in it, you can always get a question that you didn't expect and you are like, "Where did that come from?" Always be prepared. Have your antenna up and ready. Don't get complacent.
COMMUNICATE SUCCINCTLY: It is very important to be able to articulate the message without going on and on. In a few sentences you have to be able to say what it is we do, and why it would help you. A lot of times [salespeople] just want to show how much they know. A lot of times that's very ego-driven. Instead, just share enough of what the customers need to hear.
HAWAII SYMPHONY: If we don't have a symphony or thriving arts and culture, we are not going to be a tourism destination of choice. We are the only state that does not have a symphony. What does that say about Hawaii? But we are very confident that we are going to make it happen.