Secrets of Headhunters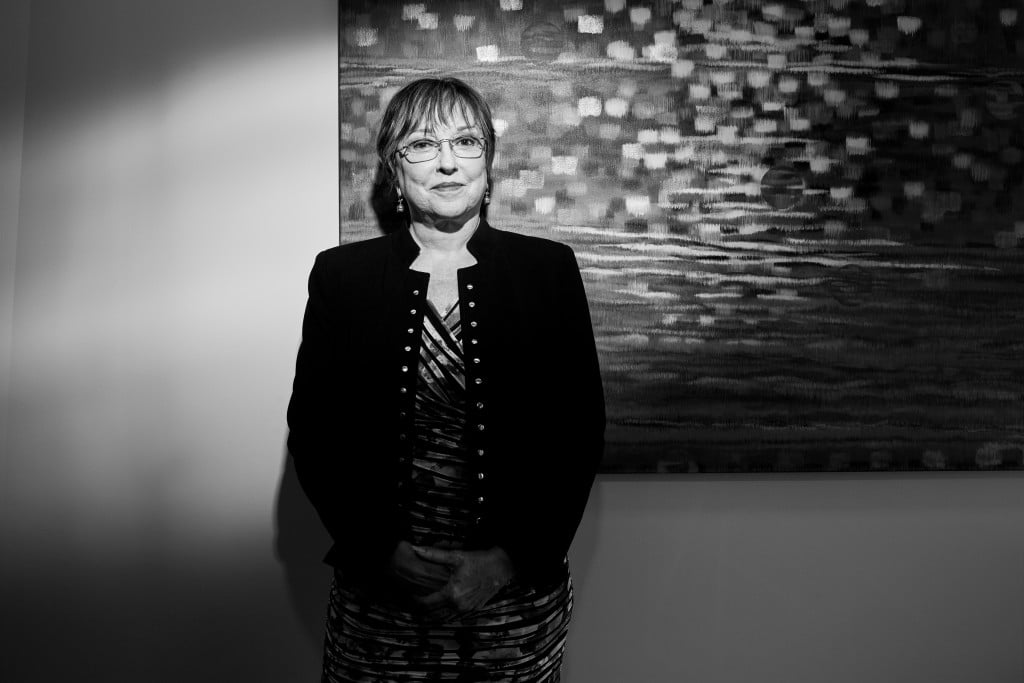 Sandra Ohara and Chris Cruthers Adams don't miss a thing: The conversations in the outer office. Smiles. No smiles. Chaotic piles of desk papers. The easy way employees communicate. Or don't. In short, they explore the culture of a workplace with probing gazes and incisive questions.
They do this for a living – analyzing a company before searching for potential employees the business will want to hire.
Officially, Ohara and Cruthers Adams are called executive recruiters. Unofficially, they're headhunters – professional matchmakers who connect great candidates with great jobs.
Finding the right person for a specific job often requires the insights of a psychologist, the finesse of a mediator, the chutzpah of a car salesman and the stamina of an athlete. The job's also high risk: If a recruit doesn't last in the job 30 to 90 days, the headhunter can lose much or all of the commission.
"You want to move quickly," says Ohara, who works for the Hawaii office of Adecco, a national staffing agency with locations around the world. "Speed is of the essence, because many times you're competing with other agencies and the clients are advertising themselves. Or they've put the word out to their friends. So you've got this whole mix. It's not like you can just dilly-dally around."
In the business world, companies often need outside talent with unique skills – now. Headhunters are key players in this hunt for high-level executives, but they also nurture the careers of mid-level managers, advise clients about moving up and even say no to a potential client when that company doesn't support its own people.
"There needs to be respect both ways," says Cruthers Adams, also with Adecco's Hawaii office. "The applicant needs to respect who their boss is, and the boss needs to respect (the employee's) personal space. Yes, you're paying them, but you have to treat them nice."
Cruthers Adams says if a company is abusive or discriminatory, she'll hear about it and curtail work with that company. "The feedback gets back to me," she says. "We'll keep hearing there's a problem."
Kathryn Inkinen is president of Inkinen & Associates, a local company that for 25 years has specialized solely in placing executives. She says matching candidates with jobs is a lot like successful dating, but that takes a lot of work. Long before the candidate and hiring executive lay eyes on one another, she has already done an exhaustive inquiry so she has information for both sides. Candidates will want to know a lot about the hiring company, including, "What's its vision?" The hiring companies have an even longer list of questions, leading with: "Do the candidates have leadership skills?" and "Are they comfortable with change?"
"At the executive level, it's about fit and soft skills," says Inkinen, who looks for a range of experience in the executives she places. "Who is agile, flexible, who can handle change, who can lead change? Everything is change today and a good manager has to embrace change as an opportunity for success."
Finding the best people requires secrets and skills – like an expansive roster of candidates confidentially stored in your Rolodex, the ability to smoothly work the room at cocktail parties and business gatherings, and an ear open to learning about smart people looking for new opportunities.
"A lot of times, the minute people know what you do for a living, they will approach you and volunteer information," says Ohara. "I will always ask, 'Is it OK if I call you and get the details?' and I always follow up the next day."
Headhunting secrets also include understanding what skills, attributes and talents are readily transferable from one industry to another, and how an executive from one company would fit into another.
"It's not just about being a good technician," says Inkinen, "but about managerial style. How do they manage people? How do they perceive human assets? Do they understand Millennials or the workforce in the company we're trying to help? Are they strategic? Does the company need them to think beyond today? Those are the kinds of soft skills (they need).
"And those have to be compatible with the company we're trying to assist, and that becomes a little trickier. A lot of it is chemistry with the hiring managers."
Understanding human nature and character are keys to recognizing what the person is really like to work with, says Judy Bishop, president and CEO of Bishop & Co.
"Often it's not about what's said in a job description, but what is read between the lines," says Bishop, whose entire career has been in human resources. "And reading between the lines is a high art form. For example, I was searching for a senior-level marketing manager who needed to have a great number of marketing skills and experience. In the end, what made the match was the hiring party and the candidate both came from an engineering background, so they thought alike and operated in the same manner. But that was nowhere on the job description."
Hawaii staffing agencies have discovered they must walk a fine line when it comes to the delicate issue of "stealing" an employee from one company for its competitor. It's a tricky dance.
"We always present opportunities to executives in a similar industry; we never steal," says Inkinen. "So we do a lot of research and look for people in similar industries, positions, work experience and then we communicate this opportunity to them and hope they will come to us to look into it further."
For Ohara, the question is: Is the company you're recruiting for better than the one that the candidate works for now?
"I ask my clients, 'Is there someone you know that you want me to call?' A competitor can't really call up the competition, but that's one thing we can do."
Cruthers Adams uses another strategy: Ask the owner of an industry competitor if he or she knows of people looking for a change. Executives will generally know which people in their industry are looking for new work, or which companies are laying off people or even closing, she says. "I'd rather do that."
Because she works with so many employers, she won't try to lure someone from a company that has been or is now a client.
"I have made it a practice not to take someone out of a company. If they left on their own, OK. I know headhunters do that, but this island is too small and everybody knows everyone. We can't get away with that here. If you're on the Mainland and you have a big pool of people, that's a whole different ballgame. But here, I have to wait for them to be leaving, or if they're (already) gone. But if they (an employer) asks, 'Can you get this person out of that company?' and I know they're happy, I won't do it."
It's a different situation, she adds, "If they quit, and call me, or say 'I'm miserable.' "
Bishop also avoids candidates from companies she has worked with, unless she knows the person is unhappy, or that person has come to her looking for new opportunities.
Kristi Inkinen Yanagihara, who launched Remedy Intelligent Staffing 15 years ago, says often a good approach is to look for candidates from outside the hiring company's industry. That's because many skills fit into different industries.
"There are a lot of transferable skills and backgrounds that can be worked into a new opportunity," says Yanagihara. "It's our job to understand those skills and target individuals who could be a good match. It's not just to understand the position and all the specifics of that job, but understand what soft skills are needed to make that person successful in that role. And to look for a person with those skills."
In finding a good fit between a candidate and hiring company, Yanagihara says, you have to understand a candidate's motivation in looking for a new position. For instance, she notes, Millennials in general are motivated by opportunities. "It's like the old saying, 'If you like who you work with and what you do, you'll be successful.' "
All of those challenges lead to a key strength of good headhunters: building and maintaining a strong network of candidates, hiring executives and companies.
"That's No. 1," says Bishop. "If a candidate comes to me and wants a job, I have to know who I want to call, where would they fit comfortably, what organization, what role? And if a company comes to me, likewise, I have to think, 'Who can I call?' "
Finding the right candidate often means spreading a wide net, to the Mainland and beyond. Honolulu is considered "a small town," with only a few people who have certain unique and specific skills – for example, medical technologists – so it's not unusual for Hawaii headhunters to search Mainland markets for candidates. Because of that, successful headhunters must have refined web and other search skills, says Bishop.
"The most ideal candidate from the Mainland is someone who wants to come home," Ohara says. "Maybe their parents are aging or they want to raise their children here. That's the ideal situation. They're comfortable with the lifestyle and a lot of times their parents have a house for them so they can take less salary."
Comfort with local culture can be a sticking point – both for companies that shy away from Mainland hires or Mainland candidates who end up with "rock fever" or get homesick, says Ohara. "If they don't have background about the culture, sometimes they won't last," she says. "This culture is like nowhere else in the world, and they might not be able to adjust."
Another consideration is whether the family of a top executive recruited from the Mainland wants to move to Hawaii, she says. "The employee might love the job, but is your family willing to come? Will they be happy? It's almost like having to vet a whole second time around."
In investigating potential candidates, Cruthers Adams looks for "gaps" in resumes – times when an individual was unemployed – and asks why. She expects solid explanations, but understands people who took time off for the birth of a child, to care for a sick relative, or other important personal reasons.
"I'll market my candidates, too," she says. "Some are so good, I'll find out who the decision-maker is (at a company) and cold call them. If I'm calling you about them, they're checked out and they're good."
Successful matchmaking has as much to do with what companies bring to the conversation as what the candidates do. "What is the nature of the company and the position they're in and how do they treat executives?" asks Inkinen.
"One of the things I look for nowadays is if it's a progressive company, they're paying for performance. The base salary isn't the only compensation. There's a salary and a bonus program based on specific metrics of company performance and individual managers' performances. These are companies that incentivize their managers. The other part is: Are they a little flexible in meeting managers' work/life balance? It's becoming more important because middle- and upper-level managers are becoming younger."
The end game of professional recruiting is simple: Make both sides happy. "You want to make the right match because then it feels fabulous," Ohara says. "When you walk in and the person is thrilled with the new job and the company is thrilled, you can't put a price on that."
---
HEADHUNTING BY COMMITTEE AT UH
At UH, Michele Tom is in charge of searching for college deans and more senior leaders for almost all academic departments at Manoa. Tom and her search committees conduct two to three searches a year on average and that involves reaching out to talent pools locally, nationally and globally.
Her title is executive search coordinator in the Office of the Vice Chancellor for Academic Affairs. Each search typically starts with the selection of a search advisory committee of 12 to 15 members, who include an undergraduate, a graduate student, around 10 faculty members from both inside and outside the particular college, a staff member, several donors or alumni, and a representative of the Native Hawaiian Kualii Council, a UH advisory group. The committee's chair is a dean from another college.
The committee does a lot of the heavy lifting, while Tom makes sure state and federal laws on fairness and nondiscrimination are followed.
"When we select the committee members, especially the faculty, they will act as the headhunters," says Tom. That means calling people they know in their fields and spreading the message by word of mouth at conferences they attend and at other forums.
"They have to be very careful when they solicit nominations, because they can't promise a person a job. But they can encourage people to apply."
Searches cost $10,000 to $20,000, whereas search firms can charge $80,000 to $150,000, Tom says. "The colleges are working under budget restraints," she says. "That's why we don't use search firms. And when you hire a search firm, they also take 20 percent of the salary for the first year."
There are advertising rules, which include placing ads in two local newspapers, as well as the Chronicle of Higher Education, plus academic journals. "And because there's the potential to hire an international person who may need an employment visa, we have to meet U.S. Immigration and Naturalization Service guidelines," says Tom. Employment visas can take four to six months.
---
3 REASONS FOR SAYING, "I QUIT"
♦ PAY MAY NOT BE THE MOTIVE: An employee's happiness can be a moving target. Salary is important, but it's not always the central reason individuals want to change jobs, says Sandra Ohara of Adecco. The key could be benefits.
"If they (a new employer) offers family medical and the employee isn't getting that now, that's huge," Ohara says. "If you need to cover your family, that could be a huge expense. It could be costing (the employee) $500 to $800 a month. Even if the salary is the same, that's a huge benefit and it's worth a lot."
♦ CAN'T WE ALL GET ALONG: Company culture is a big part of job satisfaction – and another prime reason for changing jobs. "To a lot of people that's very important … They want everyone to get along," says Ohara.
Company culture can change, especially if top managers are replaced by managers insensitive to employees. "That is going to create morale problems and that definitely could make a difference in why someone wants to leave Company A to go to Company B," she says.
♦ MY CEILING IS TOO LOW: Some young executives look for outside opportunities when there appears to be no way up at their current company. "If you're looking for opportunities, but you can only go higher if your boss quits or dies, then that's another reason to make a switch."
Those young, hungry executives are the ones to approach with offers – especially if the hiring firm wants to groom a young executive for an important role. "Something like that is fabulous for someone who wants to get ahead and is dead-ended where they are," Ohara says.