See Sharks in a Whole New Light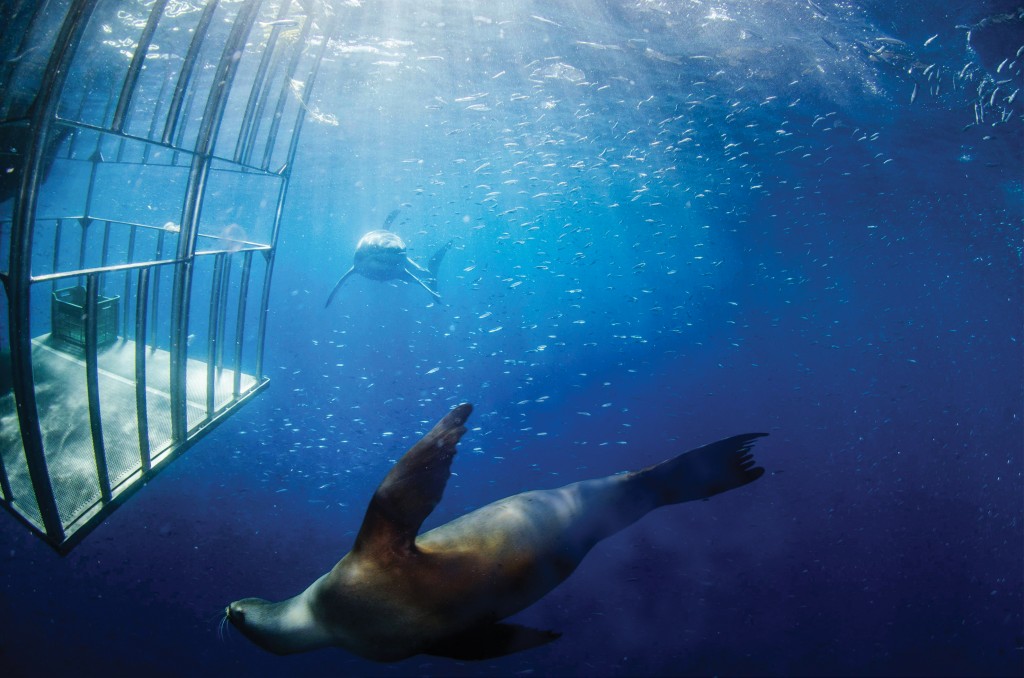 Steve Jordan says sharks are often misunderstood. "Sharks are not the big, mean monsters they're made out to be," says Jordan, the owner and CEO of Hawaii Shark Encounters.
His company's two-hour tours teach customers about shark species and ecosystems, and they get a clear view of live sharks while protected inside a 10-foot-by-10-foot steel cage with a Plexiglas window.
Hawaii Shark Encounters picks up guests from Haleiwa Harbor every hour. No more than six people are allowed into the cage at a time, so there's space for movement and taking photos. Jordan says in the 30 to 45 minutes you're inside, you'll definitely see a shark: likely one or more Galapagos, sandbar, hammerhead or tiger sharks.
You don't have to know how to use scuba gear or even swim to take part. Guests are located close enough to the surface to breathe through a snorkel and mask, and nonswimmers can hold a bar located inside the cage.
"We've had 80-year-old grandmothers come out and come back with a whole different mindset. People save up their money for 10 years to have that once-in-a-lifetime experience in Hawaii. Swimming with sharks is the apex of their trip and on their bucket list," says Jordan.
---
Hawaii Shark Encounters
$115.50 Adults
$82.50 Children
10 percent discount for kamaaina and military