She Finds the Perfect Location for Movies and Ads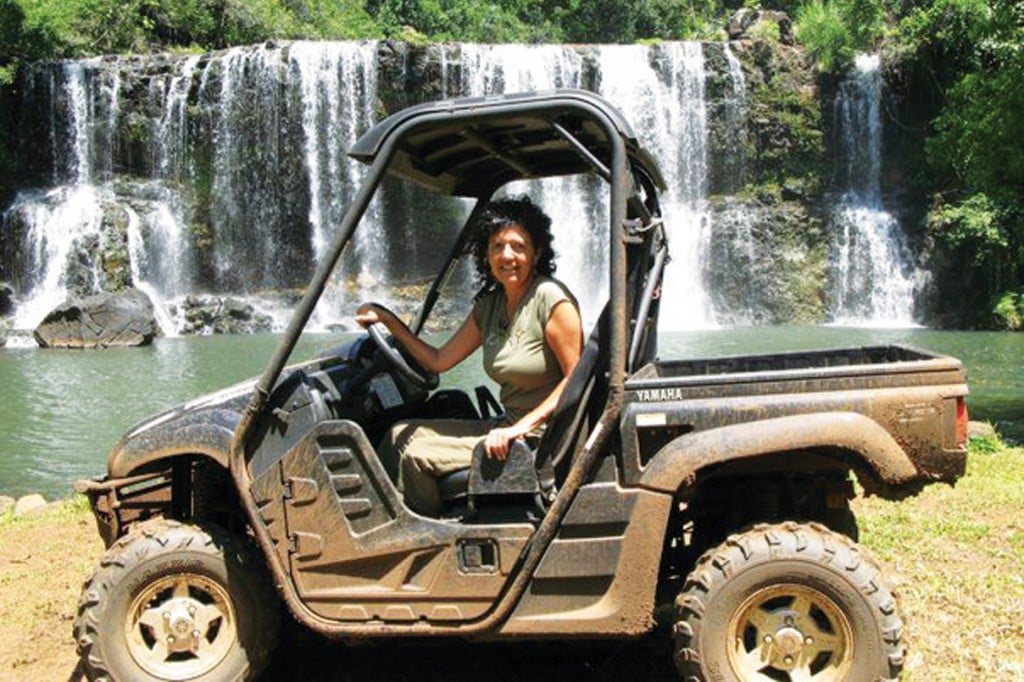 Name: Angela Tillson
Job: Film-location scout/manager and casting director on Kauai
Years on the job: 22
Experience: Tillson's worked with big-name movie directors, including Steven Spielberg, James Cameron, Spike Lee, Alexander Payne and Rob Reiner, and hung out with actors such as George Clooney, Jennifer Aniston and Harrison Ford. She has also worked on music videos, TV productions, commercials and documentaries. One day, she might be scouting locations for a Mary J. Blige music video off the Na Pali Coast and, on another, driving the cast of "Avatar" to a remote location near Mount Waialeale to practice moving in a jungle setting for the movie's animators.
Job requirements: She finds the perfect locations in Hawaii for her clients, working within their budget limits and creative requirements. She also has to make sure the law is followed and everything on the contract is honored, including conditions, restrictions and requests from the landowners, the government and the community.
Typical day: As a location manager, Tillson is responsible for opening the location for the early crew and catering shifts. Sometimes that means starting at 3 a.m. She's also the last person to leave, making sure the location has been returned to its original condition. "When I work on a movie project, I pretty much put my personal life on a hold pattern," Tillson says.
Toughest Assignment: While working as a casting director for the World War II movie called "To End All Wars," she got the impossible task of finding about 300 emaciated-looking Caucasian men on Kauai to act as prisoners of war for two months at below-average pay for extras. "But after rates were increased and more extras came out of the woodwork," she says, "my next challenge was not letting them get fat with all the meals we were feeding them."
Rewards: Tillson can't think of a better career. "I love the idea that I help make many dreams come true by finding the perfect, beautiful location, craft person or talent. I work with some of the most creative, intelligent and interesting people on Earth … Every day is a different day, and I'm always learning something new."
Pay: The average pay for location scouts and managers ranges from $450 to $650 a day, she says. Tillson, who worked on seven movies last year, now works part-time as a location manager. — Catherine E. Toth