Tech Entrepreneur Says Shift to Remote Work Offers Opportunity for Hawai'i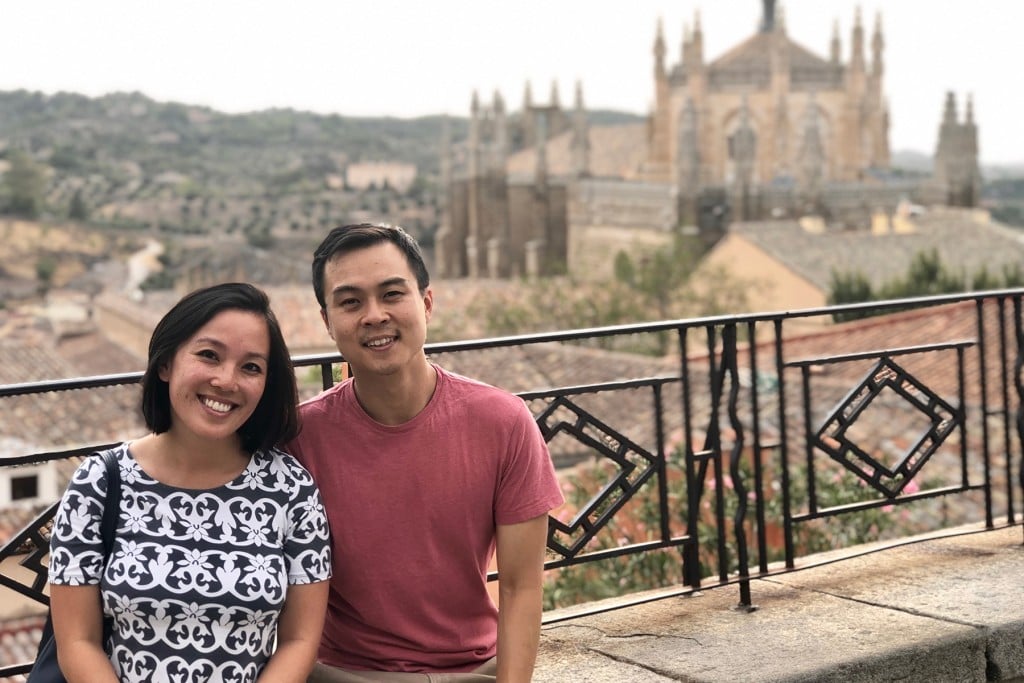 Richard Matsui has moved back home and thinks others will do the same
Richard Matsui, the founder and CEO of kWh Analytics, has moved back to Hawai'i and thinks many others in the tech world will consider doing the same – "presenting Hawai'i with a once-in-a-lifetime opportunity to create a world-class tech and startup hub here."
KWh Analytics was part of Honolulu-based Elemental Excelerator's initial cohort in 2013.  Matsui is a graduate of Punahou School and Georgetown University's Walsh School of Foreign Service. Hawaii Business Magazine interviewed him by email.
Please tell us about your company, kWh Analytics.
Our company uses data analytics and financial innovation to help lower the cost of solar. We have the largest database that aggregates data from 20% of all U.S. solar power plants and helps our customers see how solar projects around the country are actually performing. We also invented the "Solar Revenue Put," which is a financial tool to help solar investors reduce the cost of capital.
I founded the company in San Francisco back in 2012 after years of working in the solar industry for McKinsey & Co. in its Greater China office. I realized there was a need for a large database that aggregates all the performance data of solar assets, like Experian does for consumer credit. This helps investors mitigate risk, which makes it easier to deploy more money into solar. I wanted to do my part to make clean energy more affordable and accessible for people around the world.
Because of the pandemic, we have joined the growing number of tech companies in San Francisco who are telecommuting indefinitely and normalizing the remote workforce. This trend allowed me, and many others like me, to keep my job but change my location. My wife and I moved home to Hawai'i in May while maintaining our regular professional roles.
You also want to help other kama'āina with high-demand tech skills transition back home. Why do you think many will consider that change?
Growing up in Hawai'i, we always heard how important it is to diversify our economy, but we've had little success. I believe COVID-19 presents Hawai'i with a once-in-a-lifetime opportunity to create a world-class tech and startup hub.
Now that remote work is normalized, there are literally thousands of world-class engineers, project managers and marketers who are thinking about moving out of the Bay Area – and I'm sure this is happening in other tech hubs too. They are asking themselves, "If I could keep my job and live anywhere, where would I live?"
For most of us from Hawai'i, the obvious answer is to move back home. Even before COVID-19, Hawai'i expats were always looking for ways to move home. Many of us want to be closer to family and raise our children surrounded by the culture we grew up in, but hesitated due to the lack of high-wage tech jobs here, but if you take that part of it out of the equation, it's a no-brainer to move back home. COVID-19 gives us the opportunity to hit the reset button.
COVID-19 made us think about what's really important in life. For my wife and I, family is very important – especially now that we have a 6-month-old baby – and we also considered quality-of-life factors like health, wellness, culture and longevity. With the COVID-19 cases rising rapidly on the Mainland, I can tell you with 100% certainty that my wife and I are so happy we made the move back to Hawai'i. Many of our friends have been asking us about moving to Hawai'i too. In fact, I've just convinced two more people from Hawai'i to make the move back home.
Aside from having their spending power in Hawai'i, how would those people benefit the Islands?
I'm a big believer in diversifying Hawai'i's economy and even though many kama'āina who are moving back home may still be working for their Mainland companies, they will eventually assimilate into the local tech scene. We will rely on each other for advice and support, which inevitably leads to collaboration, leading to more of us networking with local companies and organizations. Not only will that make it easier for existing local companies to recruit local people with high-demand skills, it also will enable new tech companies to start here. This would in turn create more local jobs.
I also think many of us would volunteer at schools, universities and nonprofits to talk about what we do for a living. It's easier to dream of a future job if you know someone who is working in that industry now. We can provide that opportunity for students and teachers to have someone locally talk about high-skill, high-demand jobs and there are so many careers out there that many of our kids have never even heard of.
Especially for those of us from Hawai'i, there's a natural tendency to volunteer and get involved with the community. Unlike other places, community engagement is part of our culture. I speak from experience when I say many Hawai'i expats want to move home so they can give back to the community they grew up in. Many of us feel a responsibility to make Hawai'i a better place and ensure the next generation gets the same or better opportunities than we did.
Many people have been trying for many years to diversify Hawai'i's economy, including as a startup innovation hub. What do you think have been the missing elements?
The major missing element was not having high enough wages to complement the high cost of living. For those who are working remotely and keeping our jobs, this takes that problem out of the equation. Of course, nobody can guarantee that our wages will remain as high as they were on the Mainland, but remote work has made it possible for now.
Before COVID-19, there was still doubt as to whether or not a remote workforce could be as productive as an in-office workforce. But the past few months have taught us that remote workers can be just as efficient and effective at their jobs. Of course, this may not be the case for all industries, but the tech industry is primed for this. Some of us just need to start work a bit earlier in the morning, or if they are working with clients in Asia, stay up a little later, but that's not much of a deterrent. Hawai'i is in a prime spot to do work across different time zones. 
Another missing element was the lack of infrastructure and investment capital for entrepreneurs, but this has really grown in Hawai'i over the past decade. With organizations like Elemental Excelerator, Hawai'i Angels, Blue Startups, Sultan Ventures, Hawai'i Investment Ready, the Hawaii Venture Capital Association, the Hawaii Technology Development Corp. and many others, there's a growing movement around supporting entrepreneurship at many different levels. This is promising and Hawai'i needs to develop this sector even more if we want to attract more tech companies and startups.
How will that benefit the rest of Hawai'i's economy?
Hawai'i's networking scene is already very tight and many of us will be bringing our networks back home with us. The more talent we can bring here, the more we will be able to support ancillary services like coworking spaces, accounting services and marketing companies. Even things like restaurants and coffee shops will get a boost from more people with high-wage, high-skill jobs moving back home. COVID-19 and the normalization of remote work has really made us rethink what "local jobs" mean and this is our chance to attract some of our best and brightest to move to Hawai'i.