Salaries for Hawaii's Biggest Sports Stars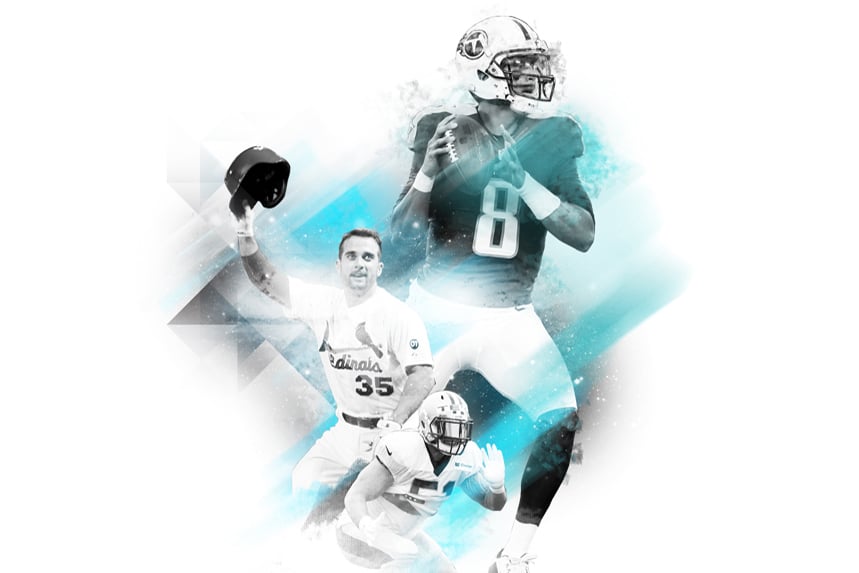 In professional sports, landing top-dollar contracts is as competitive as the action on the field. In the National Football League, for example, player compensation is restricted by a salary cap – $167 million per team in 2017, according to league officials. With the average NFL career lasting 3.3 seasons, it's no wonder players fight for every last bite of that cap.
Hawaii Business' annual survey of pro sports salaries includes players who were born or raised in Hawaii, or played at UH or another local college.
The listed salaries include base salary plus any applicable contract bonuses. Additional money may be earned with performance bonuses. Endorsement money is not included in the figures. Our main source is Spotrac.com, a website that tracks athletes' compensation.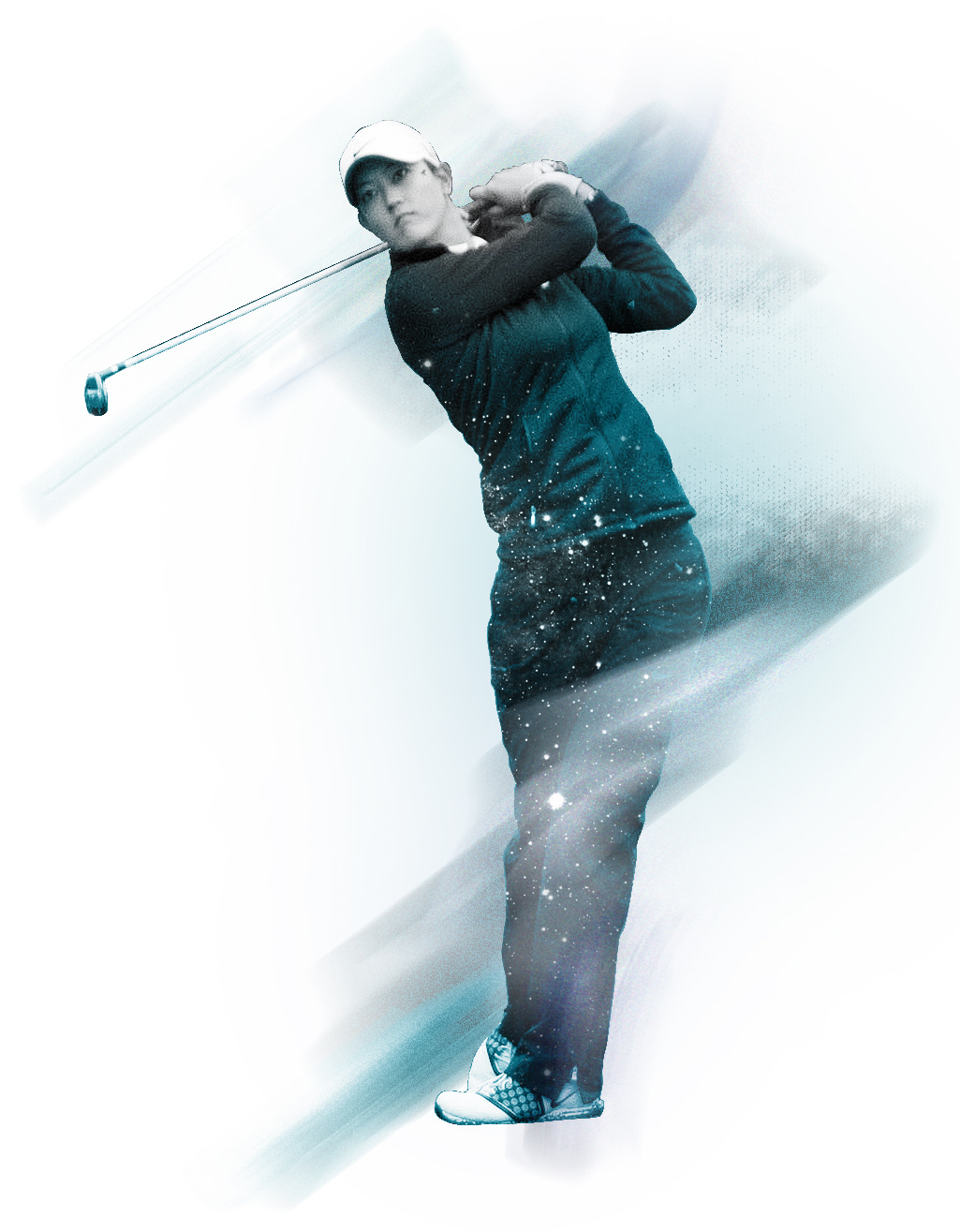 MICELLE WIE
Through August 15, the former Punahou School standout had earned $794,230 in winnings this year. After August 15, 13 LPGA tournaments remained on the 2017 schedule.
MAX HOLLOWAY
The UFC featherweight champion and Waianae native earned $410,000 in his June victory over Jose Aldo. He is expected to fight again before the end of 2017.
---
DAVID AMERSON
CORNERBACK, OAKLAND RAIDERS
BORN: Honolulu (grew up in Greensboro, North Carolina)
2017 SALARY: $8.5 million (includes $1.5-million roster bonus and $500,000 workout bonus)
FOUR-YEAR CONTRACT (2017-2020): $33.93 million
Amerson was a second-round NFL Draft selection by the Washington Redskins in 2013, but waived in September 2015. Cashed in with a monster contract in 2016 after proving his worth in Oakland.
MAX UNGER
CENTER, NEW ORLEANS SAINTS
BORN: Kailua-Kona, Hawaii Preparatory Academy
2017 salary: $7.4 million (includes $1.75-million signing bonus and $3.95-million roster bonus)
THREE-YEAR CONTRACT (2017-2019): $22.2 million
The Pro Bowl veteran was drafted by the Seattle Seahawks in 2009 and is about to start his ninth season in the NFL. In 2012, he signed a four-year extension with the team that made him one of the top five highest paid centers in the league. He earned a Super Bowl ring with the Seahawks in 2014 but was traded to the New Orleans Saints in 2015 for tight end Jimmy Graham.
MARCUS MARIOTA
QUARTERBACK, TENNESSEE TITANS
BORN: Honolulu, Saint Louis School
2017 SALARY: $6.6 million (includes $3.97 million signing bonus and $2-million roster bonus)
FOUR-YEAR CONTRACT (2015-2018): $24.21 million
Mariota won't be No. 3 on this list much longer. Barring injury or a performance setback, the third-year QB is poised for a significant salary jump after the 2017 season. The Titans could make him the first player in NFL history to make $30 million per season. "I can't think about next season or the season after that," he says. "I have to focus on our first game [in 2017] and being the best guy I can be for our team. If things go right, when my contract is up, I'd love to stay in Nashville because the Titans are such a great organization."
SHAWN LAUVAO
GUARD, WASHINGTON REDSKINS
BORN: Honolulu, Farrington HS
2017 SALARY: $5 million (includes $1-million signing bonus)
FOUR-YEAR CONTRACT (2014-2017): $17 million
DEFOREST BUCKNER
DEFENSIVE LINEMAN, SAN FRANCISCO 49ERS
BORN: Honolulu, Punahou School
2017 SALARY: $4.13 million
FOUR-YEAR CONTRACT (2016-2019): $18.19 million
KOLTEN WONG
SECOND BASEMAN/OUTFIELDER, ST. LOUIS CARDINALS
BORN: Hilo, Kamehameha-Hawaii, UH
2017 SALARY: $2.5 million
FIVE-YEAR CONTRACT (2016-2020): $25.5 million
TYSON ALUALU
DEFENSIVE TACKLE, PITTSBURGH STEELERS
BORN: Honolulu, Saint Louis School
2017 SALARY: $2.38 million
TWO-YEAR CONTRACT (2017-2018): $6 million
SCOTT FELDMAN
PITCHER, CINCINNATI REDS
BORN: Kailua, Oahu (Grew up in Burlingame, California)
2017 SALARY (ONE-YEAR CONTRACT): $2.3 million
MANTI TEO
LINEBACKER, NEW ORLEANS SAINTS
BORN: Laie, Punahou School
2017 SALARY: $1,675,000 (includes $300,000 signing bonus, $475,000 roster bonus and $50,000 workout bonus)
TWO-YEAR CONTRACT (2017-2018): $5 million
KURT SUZUKI
CATCHER, ATLANTA BRAVES
BORN: Wailuku, Baldwin HS
2017 SALARY (ONE-YEAR CONTRACT): $1.5 million
HAUOLI KIKAHA
LINEBACKER, NEW ORLEANS SAINTS
BORN: Laie, Kahuku HS
2017 Salary: $1.44 million (includes a $522,511 signing bonus)
FOUR-YEAR CONTRACT (2014-2018): $5,266,310
KAMALEI CORREA
LINEBACKER, BALTIMORE RAVENS
BORN: Honolulu, Saint Louis School
2017 SALARY: $1,306,735 (includes $595,388 signing bonus)
FOUR-YEAR CONTRACT (2016-2019): $5.75 million
ISAAC SUEMALO
GUARD, PHILADELPHIA EAGLES
BORN: Honolulu (grew up in Corvallis, Oregon)
2017 SALARY: $764,966 (includes $190,966 signing bonus)
FOUR-YEAR CONTRACT (2016-2019): $3.2million
JOHN LOTULELEI
LINEBACKER, DALLAS COWBOYS
BORN: Kihei, Baldwin HS
2017 SALARY: $615,000
TWO-YEAR CONTRACT (2017-2018): $1.32 million
TREVOR DAVIS
WIDE RECEIVER, GREEN BAY PACKERS
UH
2017 SALARY: $596,794 (includes $56,794 signing bonus)
FOUR-YEAR CONTRACT (2016-2019): $2.57 million
STEVEN WRIGHT
PITCHER, BOSTON RED SOX
UH
2017 SALARY (ONE-YEAR CONTRACT): $593,500
GREG GARCIA
INFIELDER, ST. LOUIS CARDINALS
UH
2017 SALARY (ONE YEAR CONTRACT): $547,900
KAMU GRUGIER-HILL
LINEBACKER, PHILADELPHIA EAGLES
BORN: Honolulu, Kamehameha-Kapalama
2017 SALARY: $540,000
FOUR-YEAR CONTRACT (2016-2019): $2.44 million
KIRBY YATES
PITCHER, SAN DIEGO PADRES
BORN: Lihue, Kauai HS 2017
SALARY (ONE-YEAR CONTRACT): $535,000
RIGOBERTO SANCHEZ
PUNTER, INDIANAPOLIS COLTS
UH
2017 SALARY: $469,000 (includes $4,000 signing bonus)
THREE-YEAR CONTRACT (2017-2019): $1,677,000
JERROL GARCIA-WILLIAMS
LINEBACKER, DENVER BRONCOS
UH
2017 SALARY: $467,666 (includes $2,666 signing bonus)
THREE-YEAR CONTRACT (2017-2019): $1.67 million
KAIMI FAIRBAIRN
PLACEKICKER, HOUSTON TEXANS
BORN: Kailua, Punahou School
2017 SALARY: $467,500 (includes $2,500 signing bonus)
THREE-YEAR CONTRACT (2016-2018): $1,620,000
MARCUS KEMP
WIDE RECEIVER, KANSAS CITY CHIEFS
UH
2017 SALARY: $465,000
THREE-YEAR CONTRACT (2017-2019): $1.67 million
LEO KOLOAMATANGI
TACKLE, DETROIT LIONS
UH
2017 SALARY: $465,000
THREE-YEAR CONTRACT (2017-2019): $1.67 million
ANDREW DYKSTRA
GOALKEEPER, SPORTING KANSAS CITY
BORN: Honolulu
2017 SALARY: $87,655