Student Innovator Fixes Beach Problem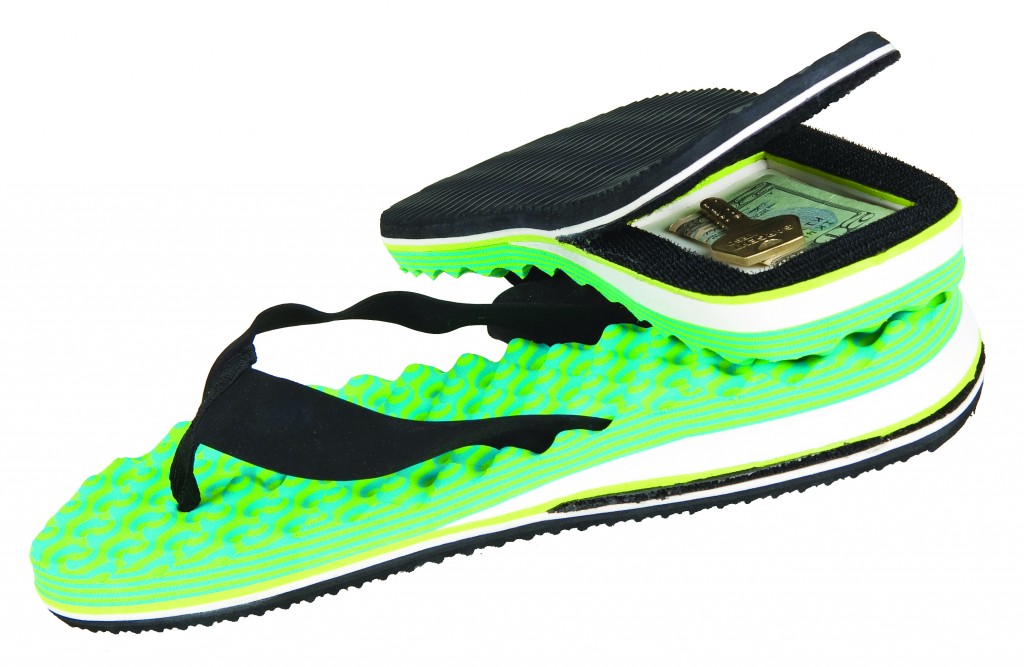 Ever go to the beach and wish you had somewhere to stash your keys, ID and a few dollars? Cameron Olson has created the solution: Sandaloha surf slippers with a heel compartment secured invisibly with Velcro.
"The Sandaloha is one of those 'Hey, wouldn't it be great (ideas)' translated into reality," Olson explains. He has a patent pending on the design.
Sandalohas come in four colors and sell for between $15 and $17 at about 12 retailers, including Robins at Ala Moana Center.
How Olson created the Sandaloha slippers is just as interesting as the product itself. Last summer, he was in China with Chaminade University's Hogan Entrepreneurial Program and stayed on to explore business opportunities.
"I was in the manufacturing center of the world. I wanted to take advantage of that,"Olson says.
He had contacts — people in Hawaii who knew people in China — and a computer file of about 50 moneymaking ideas. Olson chose Sandaloha because he was in the city of Ningbo, which makes a lot of sandals. Talking with the manager at a factory — using drawings and charades because Olson spoke little Mandarin and the manager spoke little English — resulted in the Sandaloha.
"We went through seven versions as we refined various aspects of it," Olson says. He took the first shipment in February 2010 and runs the company himself on a shoestring. "The first small order … was able to finance more, so I can bootstrap it up as long as I have the sales." He did it while taking an extra load of classes at University of Hawaii-Manoa, where he transferred from Chaminade. He graduated in May with a degree in mathematics.
He's looking for a full-time job now but hopes to keep running Sandaloha in his free time.