Sumida Farms: 2022 SmallBiz Editor's Choice Award Winner – Agriculture
The family watercress farm adjacent to Pearlridge Center has flourished through the pandemic, says its fourth-generation leader.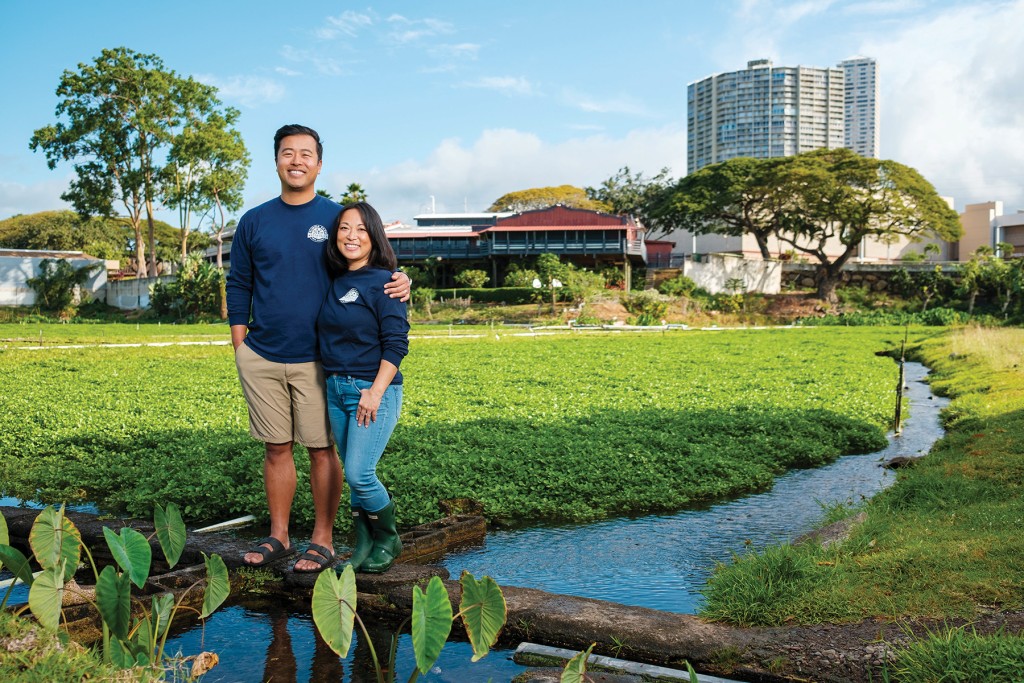 In 2018, Emi Suzuki and her husband set out a nine-year timeline to slowly take over Sumida Farms. But when the farm's leader, Suzuki's aunt Barbara Sumida, was diagnosed with brain cancer in 2020, Suzuki took charge immediately.
"There was a very real possibility that the farm might not continue in any form if someone didn't step up to help manage it. So, we raised our hands," says Suzuki, the fourth-generation leader of the watercress farm next to Pearlridge Center in 'Aiea.
The farm was launched in 1928 by Makiyo and Moriichi Sumida, who leased 5 acres of Kalauao Springs land from what was then Kamehameha Schools Bishop Estate.
"I stand on the shoulders of three previous generations who worked so hard and sacrificed so much," Suzuki says.
"It's the history of the farm and the reputation that previous generations established and the integrity that they've run this business with … that's a huge component of what's allowed us to get through (the pandemic)."
The pandemic did not slow down production.
"We have the absolute best employees in the world," Suzuki says. "Our field workers showed up: rain, heat, a pandemic, shutdowns. Whatever it was, they showed up."
She says the farm has been able to increase wages and benefits for workers, invest in infrastructure and even hire more people. And she says she hopes to continue to grow the business, maybe even beyond agriculture.
"We have ideas for how to expand the vision … (and) still nourish the community" while continuing "to provide a living wage for our workers," she says.