Super Eats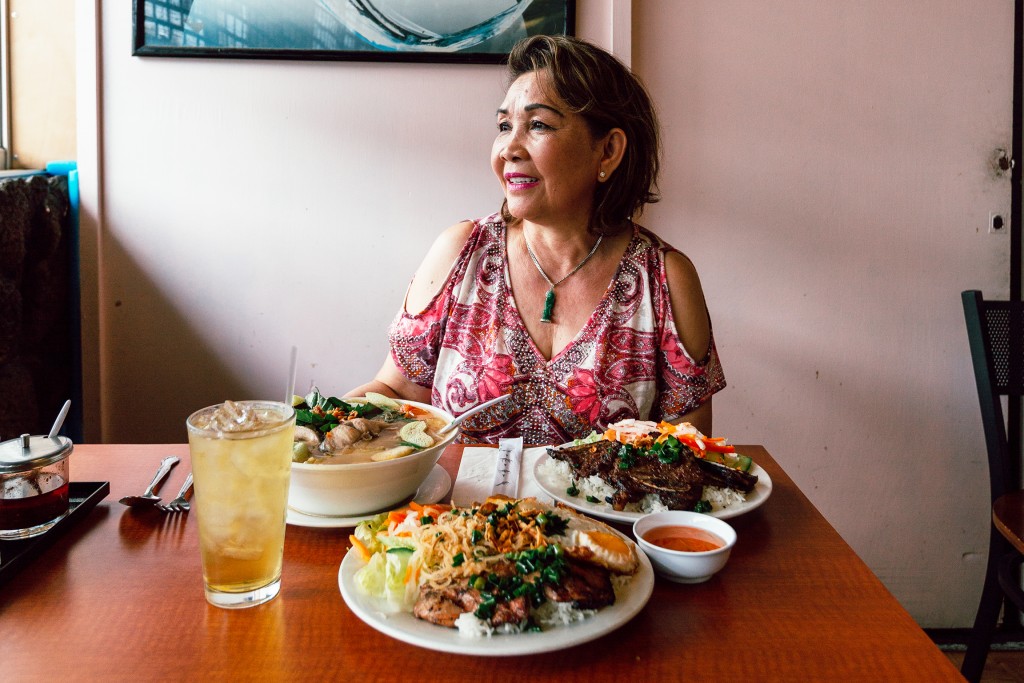 Hard-working Angel Le Tran goes back and forth between Kaimuki and Chinatown nearly everyday to provide her loyal customers with the food of her homeland
"Sometimes I've gone there multiple times a day. I love their food that much," Brian Nakagawa enthuses.
The 28-year-old histotech at The Queen's Medical Center has been a Super Pho customer since 2006. "I've tried a lot of other Vietnamese restaurants, but they're right at the top. It's because of their special Pho broth. My favorite is the Spicy Beef Soup.
"When I call in advance I don't even have to tell them what I want, they recognize my voice already!"
Super Pho owner Angel Le Tran, 64, originally came from Dong Nai in South Vietnam, where she also owned a restaurant. She and her husband, Dinh Minh Tran, and four children (a fifth was born here) repeatedly tried to escape the Communist country, but were unsuccessful until a close friend of her husband's sponsored them in 1990.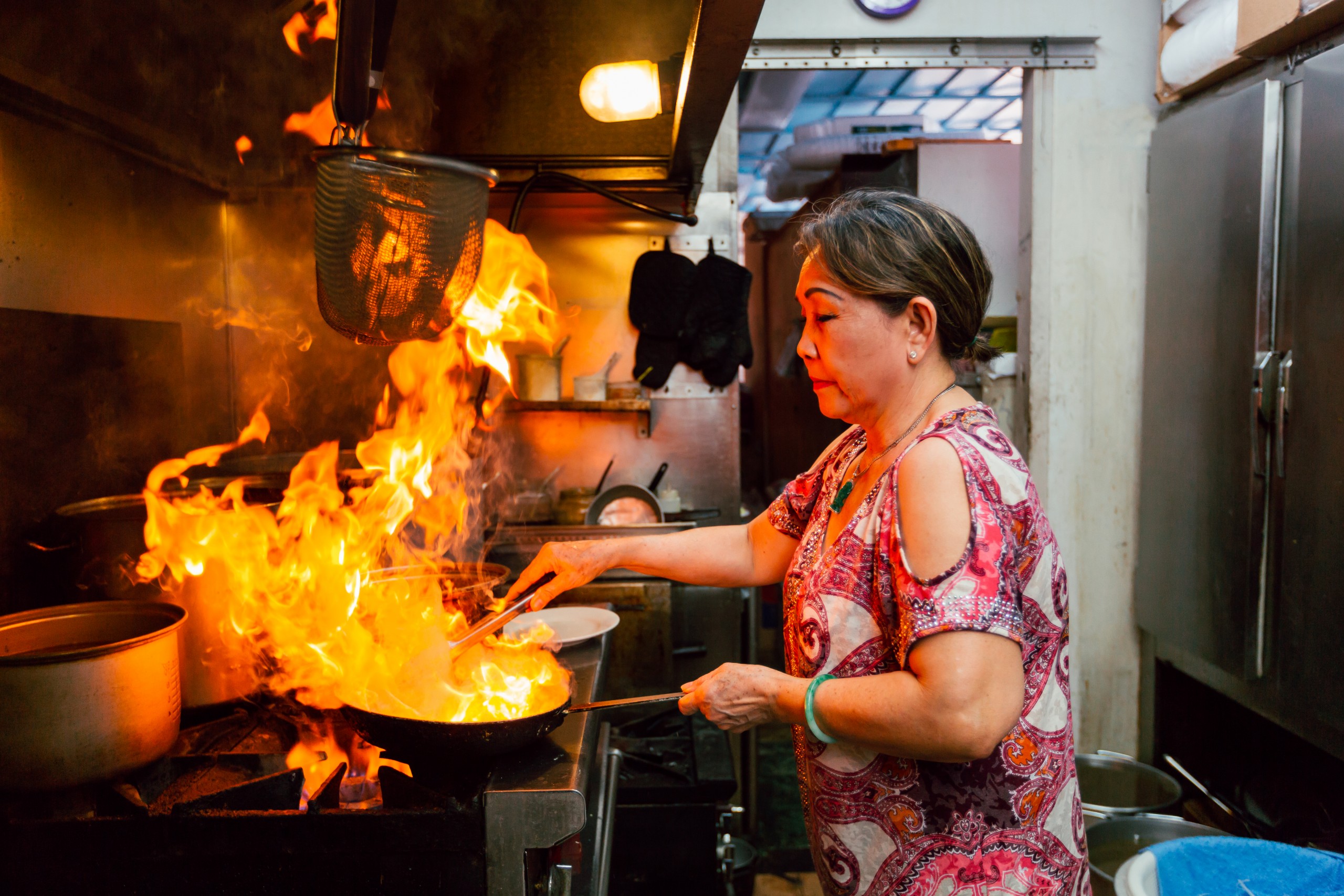 The family spent nine months in a Philippines refugee camp before arriving in Hawaii.
Le Tran's first job was as a prep cook for Hale Vietnam restaurant. At one point in the 2000s, the Makiki resident was cooking daily at three restaurants: Asian Express in Waikiki for breakfast, Saigon's on Waialae Avenue for lunch and Pho 1 on Kapiolani Boulevard for dinner.
"My mother is the hardest worker I have known," says Le Tran's oldest son, Dat Tran, 38, who helps in the kitchen at Super Pho. "Ever since I was 5 years old, she's been constantly working – not only to feed our family, but our relatives, too."
In 2003, Le Tran bought a restaurant in Kaimuki from her second son, Thanh, 37, who owned it very briefly. She named it Super Pho "because I wanted it to be the best."
The store on Waialae Avenue is so popular that Le Tran opened a second Super Pho last year in Chinatown, "so people don't have to drive so far. Business is OK there, but it's not busy."
There are five employees at the Kaimuki branch, and three in Chinatown.
Le Tran preps and cooks food for the Chinatown location at 7 a.m, then goes to the Kaimuki restaurant at 10 a.m. for lunch, checks in on the Chinatown location around mid-afternoon, then returns to Kaimuki to cook dinner. She maintains this grueling schedule every day except Sundays, when only the Kaimuki location opens and she only works there.
" I love cooking and making everything good for the customers. It's from my heart."
— Angel Le Tran, Owner, Super Pho
"Vietnamese food is very healthy for you because of all the vegetables and the Pho, and it's very popular. I always love trying out new dishes.
"We can make a dish to your liking, such as with no MSG. Customers should ask if they don't see something they want."
When Super Pho first opened, there were about 100 menu items; that's now grown to about 170.
Although the restaurant experienced a slump with the 2008 recession, Le Tran says, business now is OK, but she'd like to see it stronger.
Still, the 13-year-old Kaimuki store boasts at least 150 regular customers – mostly from UH, Waialae Ridge and Makiki – but some coming from Chinatown, Kalihi and as far away as Makakilo.
Nakagawa and his wife, Jeanette, are those loyal Makakilo customers. "I like coming here," says Jeanette, "because I'm allergic to peanuts and shrimp, and they can make my dish to order.
"My favorite is the Lemon Grass Chicken with Rice or Vermicelli."
The youthful-looking Le Tran says she doesn't plan to retire, and loves running a business because she can take full responsibility.
"I'd like to open one more Super Pho – maybe in Waikiki or Waipahu. I'd like to have Super Phos everywhere, but I think there's not enough money?!"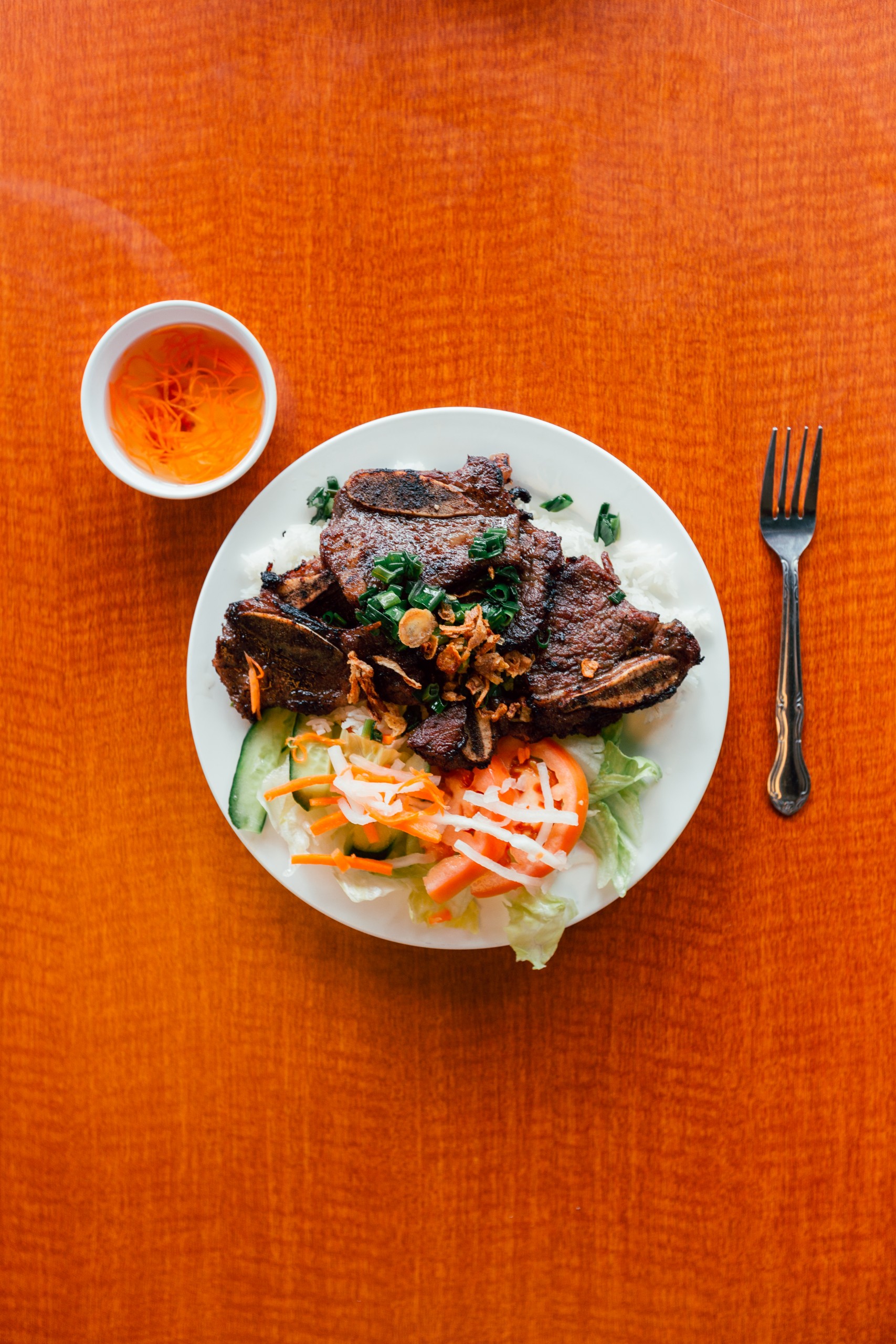 Superlative Selections
#142 Super Pho's Seven Courses of Beef:
A signature combination dish Le Tran just added. "We're the only ones to do this in the Vietnamese style."
#30 Rice with Barbecue Beef, Pork Chop & Simmered Shrimps:
"This is very popular because locals like anything barbecued."
#46 Rice Porridge with Chicken, Pork or Beef:
The Vietnamese "chao" is lighter than the Chinese "jook," and "is good for your health."
---
Super Pho
3538 Waialae Ave., 735-9989
1145 Maunakea St., #6 & #7, 537-1818
Each month, Local-Kine Biz tells the story behind a Hawaii small business. If you know a business we should cover, email localkinebiz@gmail.com.