Support for Native Hawaiians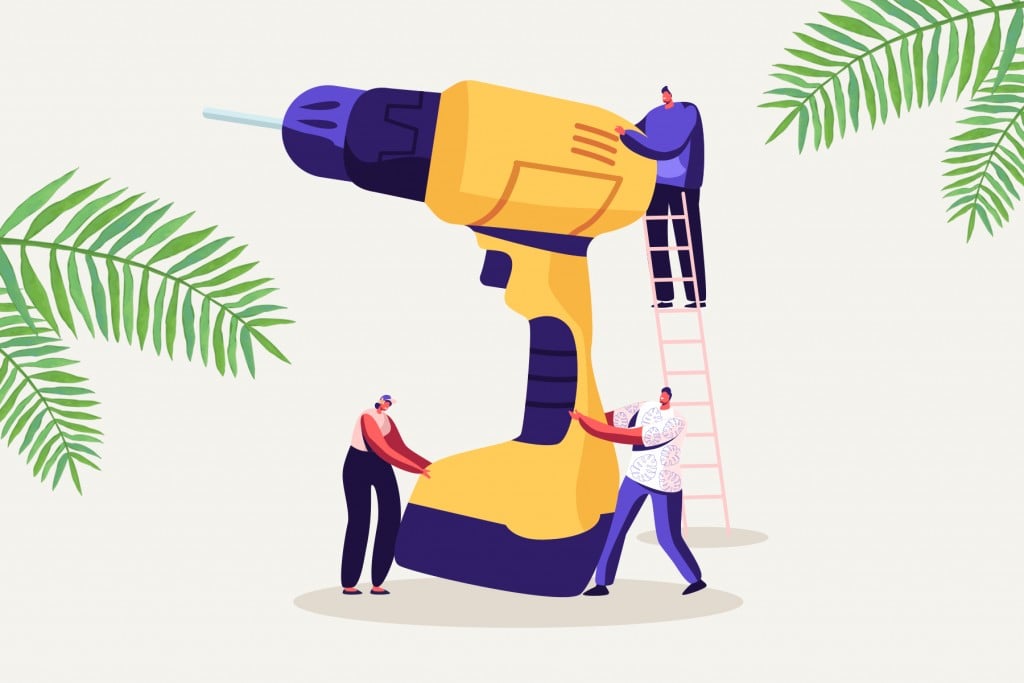 Kiley Adolpho, 39, says she tried for years to become a carpenter
, but found there was a lot of competition and the field was male-dominated.
"I tried to apply for part-time jobs, or full-time jobs when I was between jobs, but either I didn't have the training or they didn't want to tell me I was a female and middle-aged. It's hard to get your foot in the door."
Now the single mother of two and resident of Kahului, Maui, says she feels more confident as she searches for jobs, due to the certifications she received this spring from the Papakōlea Carpentry Academy program offered by the nonprofit Council for Native Hawaiian Advancement.
"We got Occupational Safety and Health Administration certification, a respirator fit test, a forklift operator's license, CPR and AED certification and a certificate of completion of a HUD financial education workshop – that last is required by CNHA so we can be more self-reliant," she says.
Classes met for 11 weeks on O'ahu and were taught by retired professionals. "In the classes, everybody wanted you to succeed and they would cheer you on every day. It was tough, but the greatest thing was it was scheduled after work so it wasn't stressful for us to juggle taking time off.
"When they said it was for all Native Hawaiians no matter your background, they truly meant it. I would definitely recommend this program to others."
Loans and Job Training
CNHA was founded in 2001 by the heads of various Native Hawaiian organizations "to create a place for civil conversations, and to be the center of the Hawaiian community … to collaborate, share and advocate," according to Joe Kūhiō Lewis, CEO since 2018. "We have nearly 200 organizations and individuals that are dues-paying members.
"We're the largest certified Native Community Development Financial Institution in the state," Lewis explains. "Our revolving portfolio of nearly $5 million helps Native Hawaiians build houses, consolidate debt or purchase solar water heaters. We loan money and have helped hundreds gain access to capital. We've also given away millions of dollars to support Native Hawaiian businesses and economic development."
CNHA is one of 10 nonprofits that recently received grants from Aloha United Way to help those in the ALICE population – Asset-Limited, Income-Constrained, Employed. The three-year grant of $660,000 will help to expand the Hawaiian Trades Program that Lewis created at his previous position at the Office of Hawaiian Affairs.
"We've had amazing success in just the first year," Lewis says. "With that success, I've leveraged support from other organizations, such as the state, Kamehameha Schools and OHA – so we've doubled AUW's investment."
Lewis plans on expanding the trades program to the Neighbor Islands. Currently, there are training classes in carpentry, firefighting and policing; new programs will cover getting a commercial driver's license and becoming an electrician. 
The nonprofit subcontracts with over 20 member organizations for such work as economic coaching and financial literacy.
"We're an intermediary. Rather than reinvent, we support and build capacity in Hawaiian programs," says Lewis.