Take Control of Your Truck Fleet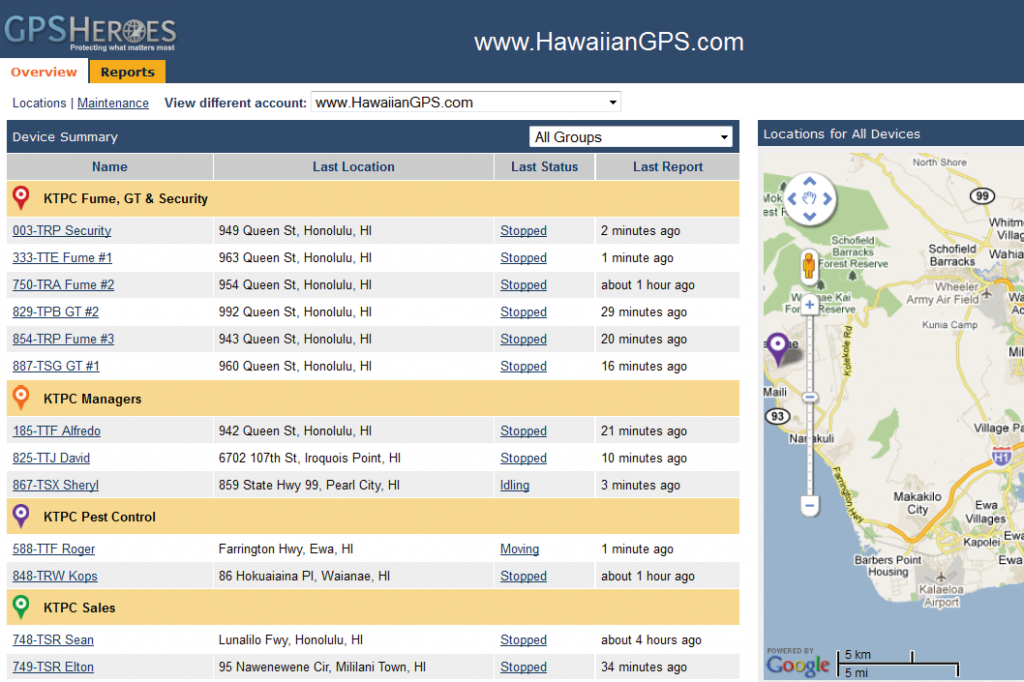 if you ever wonder what your drivers are doing with your delivery trucks, GPS tracking may be the answer. Local companies such as Comspec and Hawaiian GPS say their vehicle-tracking systems can save you money, increase your drivers' productivity and provide peace of mind.
"It's a way to see what drivers are doing and manage for liability purposes, accountability, cost-savings," says Greg Matsui, co-managing partner of Comspec. "You can optimize the entire fleet wherever you have Internet access."
A standard GPS system gives the driver directions, but these tracking systems are designed so managers can:
 Follow trucks on a GPS-generated map to see if drivers are taking the best routes;
See stops, idle time and any speeding (and by how much);
Track mileage and miles per gallon;
Receive diagnostics from the vehicles' computers, track vehicle-maintenance needs and much more.
You can correct problems and set new policies for drivers, Matsui says. "It's like being in your fleet vehicle, while still in your office, because all the information is right there."
You don't have to be watching all the time. The information is time stamped so you can check the map and data at any time.
Hawaiian GPS's system allows alerts to be sent via email or even text message, complemented by its own mobile-phone app.
"You now have the ability to ride along with your drivers all day — everyday," says Don Mastrangelo, owner of Hawaiian GPS. "You can imagine how that impacts productivity."
Hawaiian GPS tracking systems are not limited to company fleets; they have been used for family vehicles to track everyone from teenage drivers to off-road enthusiasts. For instance, parents can receive text messages when their teen is driving over the speed limit, making abrupt starts and stops, or travelling outside pre-determined boundaries.