Talk Story: Christina Kishimoto, Superintendent, Hawaii State Department of Education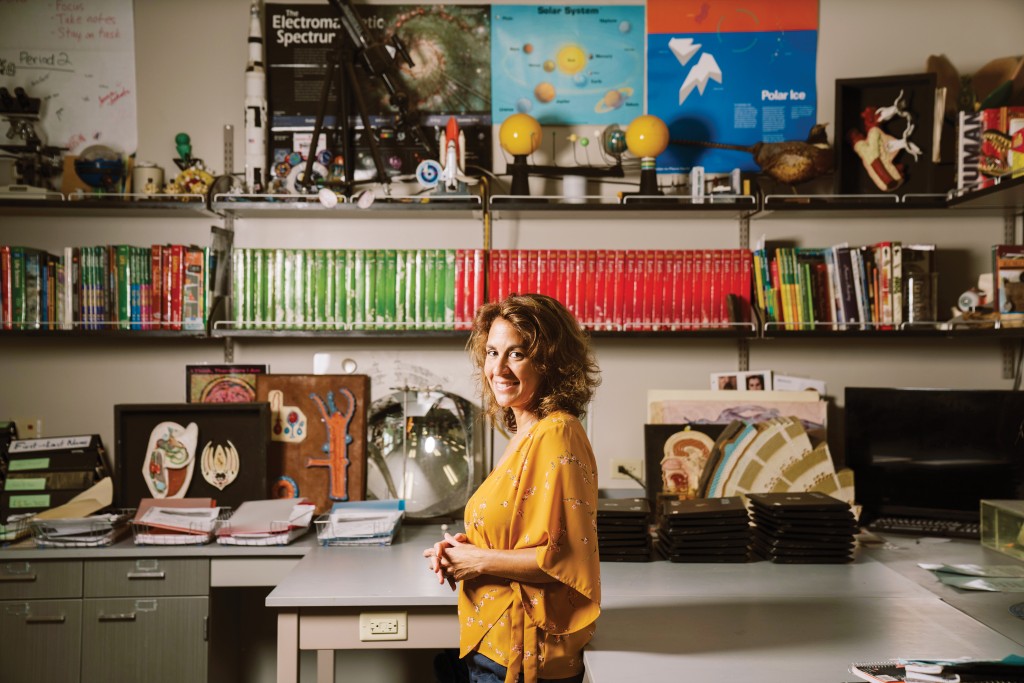 Christina Kishimoto,
who took the DOE's helm in August, believes the most important outcome for Hawaii's 185,000 public school students is that they're able to turn their passions into concrete ways forward. She talks about her main goals, assessing students, school safety, teacher recruitment and other issues.
Q: What are your top goals
Kishimoto: Upon coming here, I met with a lot of schools and constituents to finalize our implementation plan for the next three years in which school design, student voice and teacher collaboration are the core.
School design is what kids will experience through the educational process and curriculum.

Student voice is the component that reflects having an exciting school model for kids. And there is no better way of knowing that than asking kids to be part of the school design and to provide feedback.

The last piece is teacher collaboration, which is how we empower the educators who work day in, day out with the students. They are the ones who truly impact the quality of education. This is a powerful opportunity for them to network, share best practices, build curriculums and really move away from a concept that the state department develops curriculums.
Q: Can you describe the ideal school design?
Kishimoto: A school model that designs based on the age-appropriateness of the students, very much aligned with how brain-based research says we should educate young children, versus a middle schooler versus a high schooler. Brain development research tells us the kind of activities and modeling that students need to be engaged. It includes teaching students how to apply what they are learning in a real-world environment. The lines between the classroom and the world should start to blend.
The classroom is not only the place where you have chairs and tables, but everything that a child experiences during the day. It can include volunteer work in the community, arts and music performances, how they collaborate with their peers and experience project-based learning.
It also includes a rich dialogue between students and teachers, where the teacher gives lots of feedback about the learning goals the student wants to achieve.
That is the expectation I have, even though the teaching environment may look different from school to school. The only absolute nonnegotiable is that it has to be a rigorous learning curriculum.
Every child needs to be pushed with rigor. Every child needs to understand and see success for themselves and every child needs to be able to set personal goals about what they want to achieve.
Q: How will you ensure the quality of education is consistent across all public schools so local families don't feel they need to put their kids in private schools?
Kishimoto: There is a combination of things happening. For the last seven years, the statewide system has absolutely improved. We have measures that show the number of students accessing and passing AP classes and exams has increased. The number of students graduating high school has increased. The number of students going to college has increased.
I think the narrative about education overall in Hawaii is a little distorted. When I talk to my private and charter school partners, we are all experiencing the same thing. We have schools that are doing extremely well, schools in the middle and schools that need to improve.
The question is how to take schools that need to improve and move them along the continuum faster. We are doing a lot of work with supporting and coaching. We shouldn't try to design all public schools the same. Sometimes we have pressure that if one school looks good, then we should design all schools exactly the same.
But private schools don't have that pressure. No one says Punahou has to be the model every private school follows. The value of private schools is that you have diverse school types and parents can select.
We should have the same mindset with public schools. We should have diverse school types and it should be driven by and designed with the input of the community, teachers and students. The only nonnegotiable should be the rigor for college and career preparation.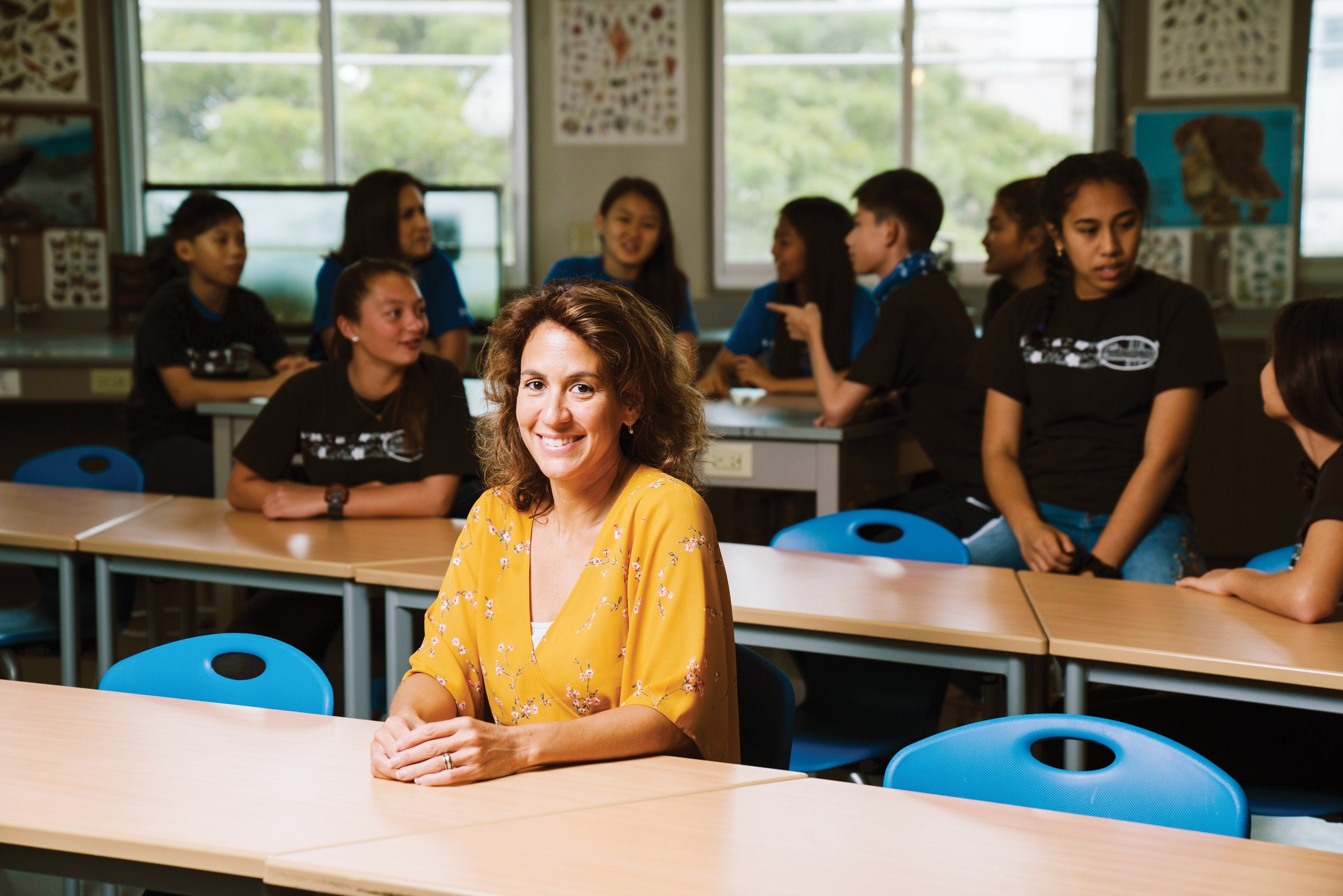 Q: We have the Every Student Succeeds Act of 2015 and its predecessor, No Child Left Behind. How are you going to blend these?
Kishimoto: Right now we are transitioning from No Child Left Behind. What was positive about NCLB is that it looked very closely at subgroups, like English-language learners, Blacks and Hispanics. It basically said we were not going to allow them to be invisible by presenting only the averages for school districts.
The downside was the constant threat of pulling federal funds and of labeling schools as failing. When you identify a school as failing, then that community and those kids internalize that negative label. That was an outcome that nobody expected from NCLB.
ESSA is allowing states to move away from this. In Hawaii we don't identify schools as failing; we identify the bottom 5 percent of school performers and engage with them in a learning network, where they are going to receive coaching and an intent look at their school design. That is a much more powerful way of working with schools, students and parents. There is intensive hands-on support and additional funding to help them.
Q: Will you still look at the subgroups?
Kishimoto: Absolutely. We still have to report subgroup data. We want to make sure those students receive support tailored to their needs.
Q: What are you doing to narrow the achievement gap?
Kishimoto: Three groups are identified as part of the achievement gap, including the economically disadvantaged, special ed and English-language learners.
Right now we are focusing on special ed and English-language learners. We are making sure that all students are receiving differentiated curriculums, based on their specific needs. You don't design for economically disadvantaged, but you do design for equity.
Q: What are some examples of designing for equity?
Kishimoto: We pay attention to everything, such as opportunities for homeless services for our homeless students. We have 15 homeless liaisons to make sure our homeless children get to school and get the support they need.
We are also looking at after-school programming, especially in middle grades, to make sure students have a safe place to get homework help and get enrichment opportunities. That has to do with having professional learning communities, where principals are organizing teachers to look at how students perform on a periodic basis. This monitoring lets us understand why students fall behind and review what additional support those students might need – whether it is additional homework help or reading skills development or mathematics and science.
We are also looking at things like counseling resources for students who are first-generation college. We are redesigning high school academies so students who are in bigger high schools are in smaller academy schools (within those bigger schools), so they don't get lost. They have access to teachers dedicated to these individual academies.
Q: Critics say public schools are obsessed with preparing students for standardized tests.
Kishimoto: I wouldn't subscribe to that kind of overarching statement. Under NCLB, there was tremendous pressure tied to standardized tests. We have come out of that era, which is exciting. Hawaii has always had alternative measures.
There are about 17 federally mandated assessments; they are not mandated every school year. Hawaii has taken a position that we only mandate the federally required assessments. The other assessments that schools use are determined internally.
Q: Google does not necessarily hire the top test-scorers – critical thinking skills, creativity and teamwork are essential. How are public school students being prepared for jobs of the 21st century?
Kishimoto: That is a great case study. In the beginning, Google looked at test scores, whether you graduated from an Ivy League university, and your grade point average. But they realized they were not getting the broad-stroke thinkers they needed for innovation.
That's no different than from where public education is. We have gone from a focus on test scores to now trying to measure how well a young person is prepared for their future. There are different ways of measuring that and we are looking at that transition.
We are having conversations about what happens if we don't look at standardized tests at all. That is helping us think about our teaching structure.
Q: How do you ensure that students in rural versus urban areas receive the same quality of education?
Kishimoto: That's a continued conversation on a number of levels, like school design as well as providing rich learning opportunities for students who don't live near a big city.
Our new superintendent of IT has gone to some of these schools and is looking at how you provide opportunities for them using technology and through distance learning.
Right now we're taking a deep look at our school in Hāna. They are doing unique things in agriculture and construction. We are looking at the fields that are available for students who are interested in staying in that community. At the same time, we are helping students who are interested in outside opportunities, by bringing in guest speakers.
Q: Mass shootings on the Mainland have made school violence a major issue. What is your plan to protect schools in Hawaii?
Kishimoto: Our 15 complex area superintendents work with their principals to make sure every school safety plan is up-to-date. We have a safety director at the state level who reviews those plans. We have five evacuation procedures that are practiced each year at each school. Some schools have gone beyond that and have had training in handling an active shooter scenario.
We recently had a press conference in partnership with the Honolulu Police Department and spoke to the community about the importance of being vigilant, letting parents know they can reach out to principals if families need support. Everybody needs to be part of the vigilance to keep communities safe.
We have great relationships with the FBI and local law enforcement in sharing information and calling them if there are important social media things going on.
Q: Hawaii struggles with teacher recruitment and retention. How are you tackling that problem?
Kishimoto: We are looking at this from various levels. Right now, for example, a task force is specifically looking at the shortage of special ed teachers. We also have our office of talent management looking at their processes for securing staff.
Q: Will salaries increase to match Hawaii's high cost of living?
Kishimoto: Teaching is a calling, but from a personal sense it is also about being able to financially support their families. We need to have a conversation about salaries that can be competitive in Hawaii. This is a legislative ask.
It is not only about the salary, but also other things that impact your take-home pay, like paying for health insurance. This will impact whether we have a certified teacher in front of that classroom.
This interview was edited for conciseness.