Talk Story: Sig Zane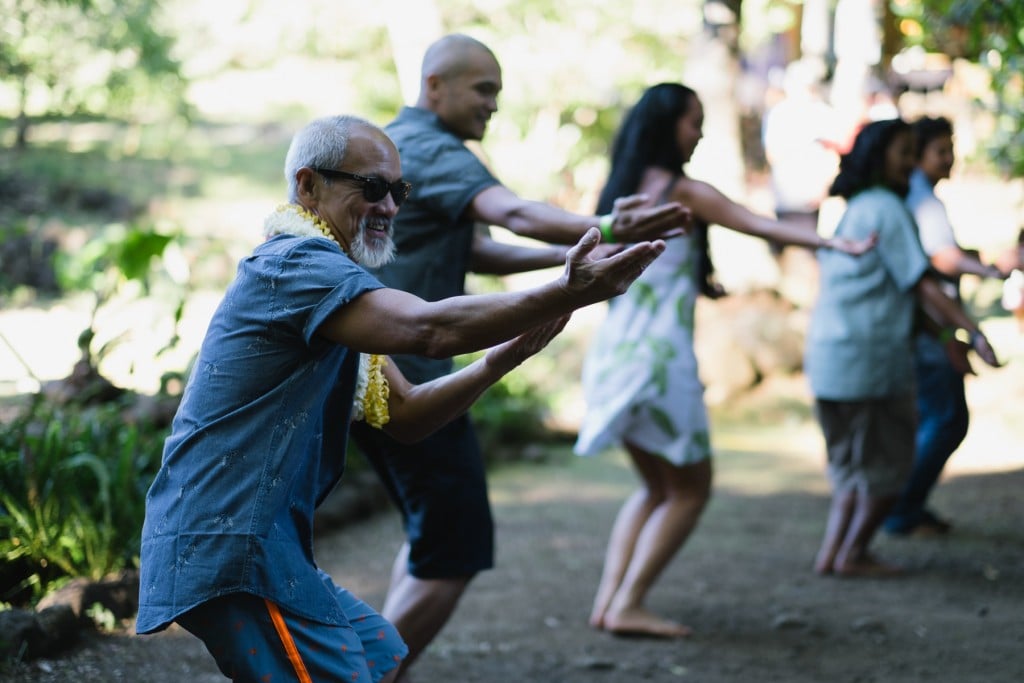 Sig Zane is an icon of aloha wear. His mastery of hand-cutting rubylith is the signature of the SZD aesthetic and the sharp lines of his artwork make Hawaiian flora and fauna come to life like no other company. The flagship Sig Zane Designs store in Hilo is a must-visit whenever on Hawaii Island, especially during Merrie Monarch. His latest retail space, Sig On Smith, in Chinatown, which is only open on Fridays, commands lines of loyal consumers, jockeying to get their hands on his aloha shirts, apparel and accessories. In addition to the successful boutique shops, Sig Zane's artwork and creative direction is also being sought out by big companies like Hawaiian Airlines, Louis Vuitton and Howard Hughes, adding an authentic cultural relevancy to these brands marketing initiatives.
Before we talk story with Sig Zane as the keynote speaker of the 4th Annual Leadership Conference on Thursday, July 27 at the Hilton Hawaiian Village, we wanted to ask him about the origin of Sig Zane Designs, Hilo, hula and his successor.
Q: Who was the first business person that you looked up to, and what did you most appreciate about their style of leadership?
A: When we first started the business Aunty Dorothy Thompson made a huge impact on who we are, and really affected what we were doing. She saw what we were doing and immediately put us on that Merrie Monarch stage, believing that we could. As one of the founders of Merrie Monarch and then one who really saved it, I think that she believing in us, and also being that dictator in how she did business really gave us incentive and motivated us to keep on doing what we were doing. It's nice now to see that her daughter and granddaughters carry on the festival because again, that's something generational that we look at. She really was one of the very first persons that really believed in us and one of her things is that she really believed that the entire community was needed to put on and really make this festival successful and to see where it is now I think that her foundation is something that we admire.
Q: What is a signature of your leadership style?
A: Coming from a respected family and halau (Halau O Kekuhi), we have kuleana that we have to practice and teach and all that has been handed down. Those teachings are founded on many generations, and these translate to a really solid foundation as a person. And also that understanding of kuleana in our community. I think that that helps provide a distinct style of caring and nurturing at the same time, and especially as we are often in front and on view it helped shape us. I think that for the employees, current and past, I think it was leading by example and by being a good community member helped me win their appreciation. I think also respecting and honoring every individual is so important.
Q: Why is Hawaiian culture an important component of your business?
A: From the very beginning, Nalani (Kanakaole) and I had that goal, that we have to share our knowledge so that the next generation had a Hawaiian culture. You know we never swayed from that, and we understand that kuleana is what we owe to all of the people that came before us. And not only our ancestors, but really all the people who wrote the chants, and told those stories, and performed all those dances. I think that that directive really isn't novel, but because of our daily practice of it, of halau, you know of that ohana, we were so immersed in chant and dance that it kept us in focus, it kept us humble and really stable.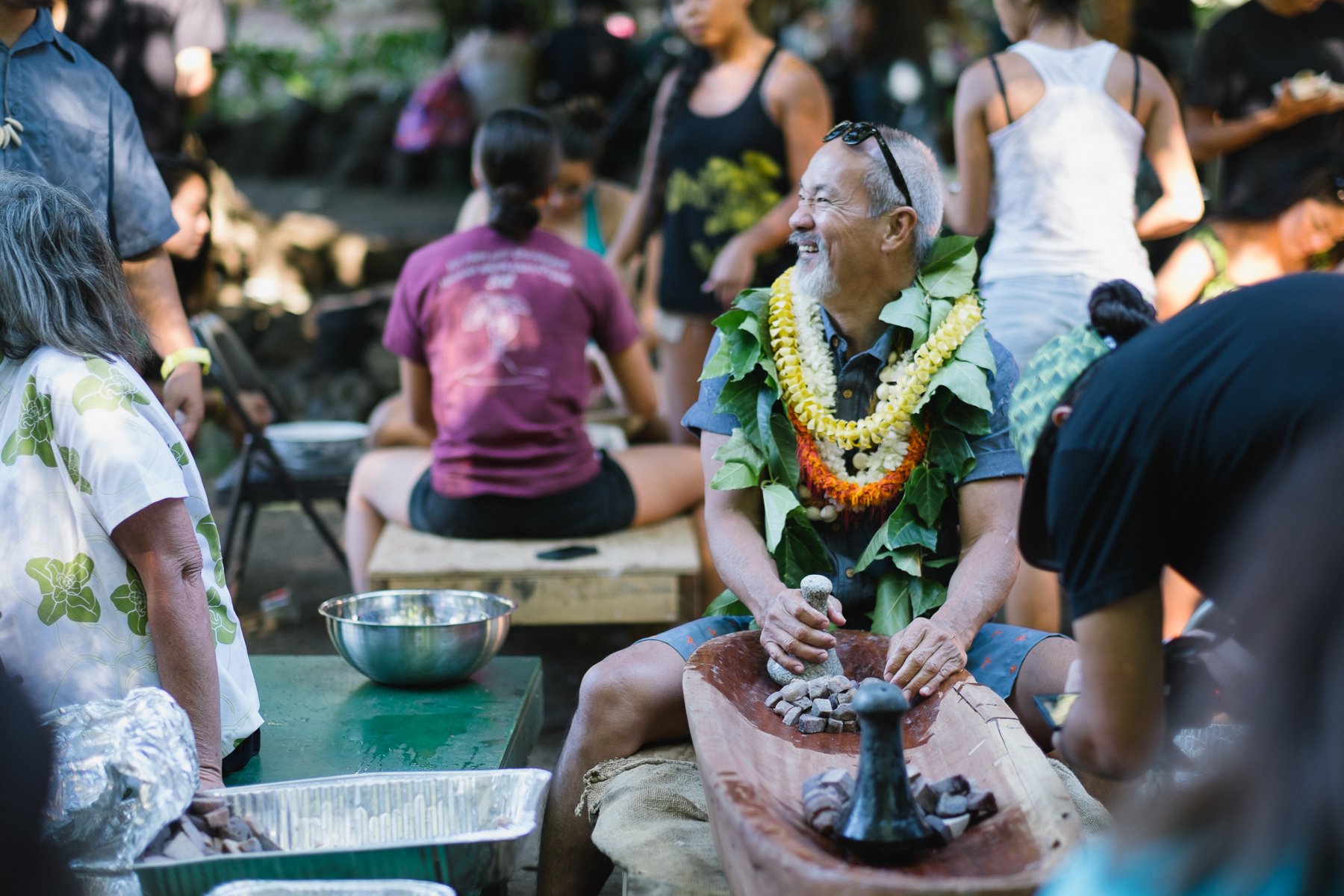 Q: Where do you find are the most productive places to cultivate culture in Sig Zane designs?
A: I think that cultivating the next generation of leaders is through example. Taking them under our wings and sharing experiences is really a priority, and we are always articulating what we are doing so that they understand why. I think that also the short, brief exploratory trips really stimulate and inspire. And of course, hands on provides insight. Like for example, taking them into a loi, gives them insight to laulima, but ultimate, I think working together we make them see that we can achieve any dream.
Q: When was the first time you felt like Sig Zane designs was successful and the future of Sig Zane designs was bright?
A: There were way too many ups and downs to consider that we were even successful. The [economic] cycles all governed by the recession, the interest rates, and really the ongoing flux of competition always kept us quiet and never acknowledging that we succeeded. But I have to really give some credit to Hawaiian Airlines for making me believe that I had arrived. You know, when they called for the design of the airplane, I remember my jaw just dropping and I started jumping up and down […] I think another time also when Louis Vuitton asked us to place our art in their store. I really feel that there is a future, and I'm ready because of Kuhao – my son taking the leading role in the direction of the company is so reassuring. His views are so global, but with a very deep Hawaiian perspective. I think, just like his mother, his training is generational, very deep, but both of them have a view that is so unique and so modern, so contemporary and relevant. And I think that he is the vanguard of Hawaiian design, and I think he can articulate clearly what it is grounding.
Q: How did Hilo influence your company culture?
A: I really gotta give credit to living in Hilo. It has taught me so much, especially in business. You know the thing that it takes a village to raise a child is so apropos in Hilo, as I feel that this community supported and helped us grow, helped me mature, and helped me evolve into who I am today. It's [the Hilo people's] humility along with their matter-of-factness that really taught me how to treat others, especially employees, but also how to treat customers and clients. The people of Hilo really look at each other […] they look at you, almost making you feel intimidated. I think it's this very defensive stand. It's almost this very confident stand that really illustrates their firm grounding. I think this aspect shows them what we do, and why we do it. I think place is really important in helping shape character.