Talk Story: Simon Treacy, President, Hawai'i, The Howard Hughes Corp.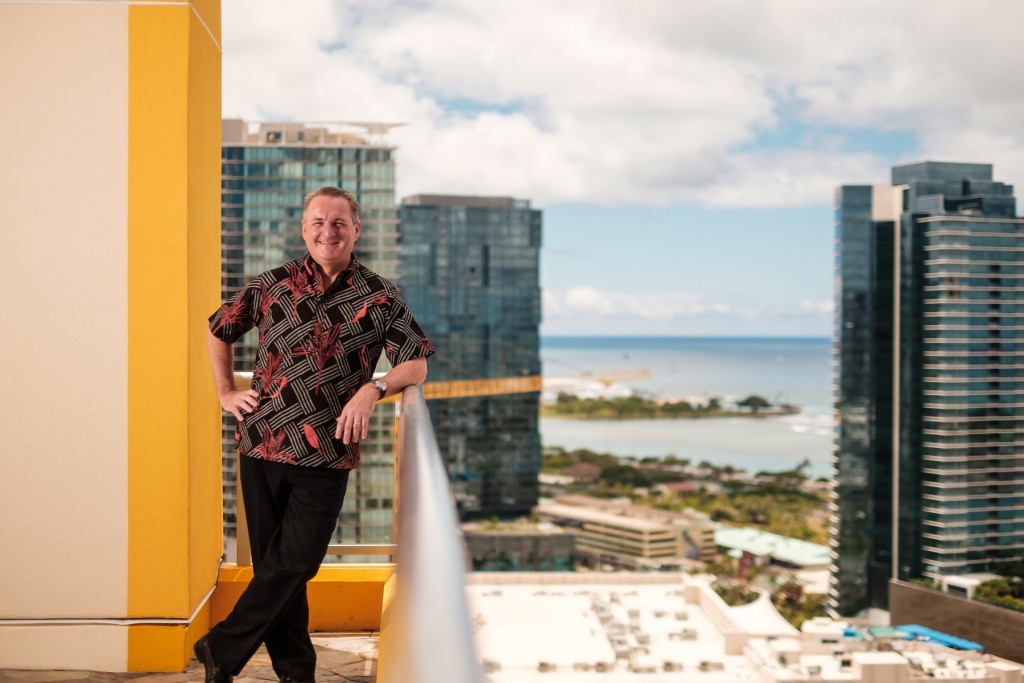 Treacy has more than 20 years of real estate experience in Asia, Europe and on the Mainland.

He hopes to infuse international best practices into the 60-acre master-planned community of Ward Village, while honoring the core principles

of Hawaiian culture and art – and the legacy of Victoria Ward.
Q; You uphold Singapore as an exemplar of urban expansion. Why?
Treacy: Singapore has a strong vision of the future and a strong government to continually bring best-in-class people from the private sector to do something new and innovative. Infrastructure is a great example of what they do well. They think through decades and decades in advance about issues like global warming and underground infrastructure and national security and telecommunications.
Q: What aspects of Singapore's example should Hawai'i try to emulate?
Treacy: One great term that describes Singapore is livable density. Master planning is something they do very well. Singapore is about a third of the size of O'ahu and has a population about five times as much. I would challenge anyone to go to Singapore and look at the quality of life and provide a commentary on how land can be efficiently used.
Look at the Ala Wai area of Waikīkī. In my mind that is a dream opportunity to create something completely transformative. Right now you have many single-story wooden structures in the most prominent of locations.
Recently we saw a proposal to increase the height limits of buildings that didn't pass because of some FAA requirements. But if you look 10 years into the future, everything at Ward would not exceed 400 feet and that would be a missed opportunity.
Q: Is Hawai'i thinking enough about the big picture: infrastructure, climate change, etc.?
Treacy: Hawai'i is no different from anywhere in America – California, New York, etc. – where there is aging infrastructure and no efficient government process to rejuvenate it. That will affect competitiveness. The construction sector is hampered because the infrastructure to deliver the labor, materials and ideas are decaying like Greece. Is that a preview of what the U.S. will look like in 100 years?
Q: Is the luxury Gateway Towers project officially canceled?
Treacy: Technically. We will go back to the Hawai'i Community Development Authority with a revised proposal. Everything will get a little better. That's the benefit of having the same team working on Ward Village: We learn from the previous five buildings that have gone up. Everything improves incrementally. All will be revealed later this year.
Q: What are some lessons you learned?
Treacy: I think of the ground plane and how the building meets the street and how that creates a vibrant, yet calming area for everyone. It's that connection between the tower and the ground – and being a lot more thoughtful about how that can get better, particularly with our goal of having more parks.
Q: How will it be greener than the original vision?
Treacy: Green is really about making Ward Village a world-class place that accentuates Hawai'i's beauty and local ideas and culture. It lines up with one of our themes of wellness through a belief that it creates a calming, livable, walkable environment to counter everyday stresses.
We have come up with a better idea that will result in more park space. If you look at the current plan you'll see a long, continuous green belt that goes through Ward Village – essentially the path of the Victoria Ward Estate, where the stream was. We are creating views of the park and of the ocean so you can bring the environment up into Ward Village as opposed to a traditional streetscape that was largely the previous plan.
Q: How is wellness being incorporated?
Treacy: It's everywhere, from our yoga events at Victoria Ward Park to the coliseum of the beautiful stars and the trees and landscape. We want to move forward with a future elevated walkway, similar to the High Line in New York City, which will go mauka to makai and will be a great way for people to just escape and relax and utilize the beautiful environment we have.
Movie nights will move to Victoria Ward Park. We will also be offering events that are deeply rooted in Hawaiian arts and culture and history and music. We have two farmers markets now: one on Saturdays and one on Wednesdays.
We are trying to reduce the impact of cars on the human environment by taking control and asking how can we get smarter about transportation in a way that creates a better environment for people to have that village feeling.
---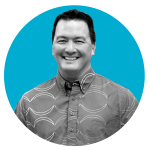 Name:
Todd Apo

Title:
Senior VP, Community Development

Company:
The Howard Hughes Corp.
Q: Howard Hughes has sold more than 1,300 homes in Hawai'i. A lot of people want to get into them but find them unattainable.
Apo: In our reserve housing there's a 20 percent requirement* and we are well over that, which creates a diverse community. It's a melting pot, which again creates a vibrant environment for everyone.
We have housing and retail opportunities for many different market segments. Maybe Waiea wasn't attainable but that's why we're building something for all sectors of the market. Local sales are high, so the demand is there and it is still attainable to local families. It's not that we're building above the market – we are building for the entire spectrum, from an ultra-luxury building like Waiea to a reserve housing complex like Ke Kilohana and everything in between. That's Hawai'i's community.
Q: Are there private/public solutions that can address the affordable housing issue?
Apo: You look at programs like the 201H development assistance program that helps affordable housing construction, you look at the funds that the state Legislature has put out there – those are examples of government providing private developers with the ability to develop affordable housing. That's not something we have done at Ward Village, but people like developers Stanford Carr and Christine Camp are experts at this.
The Hawai'i Executive Conference, led by Duane Kurisu, is advancing how public and private groups can come together and make these solutions bigger and better.
And state Sen. Stanley Chang's proposal this year that didn't make it through the Legislature is all about how you reduce the land cost, because that is something we can control. There are a lot of government-owned land assets that can be leveraged. We're not going to control how much it costs to buy steel and concrete. But if we can find ways to reduce land costs to help affordable housing, then that's a big step.
Both interviews were edited for clarity and conciseness.