Talk Story with Dr. Michele Carbone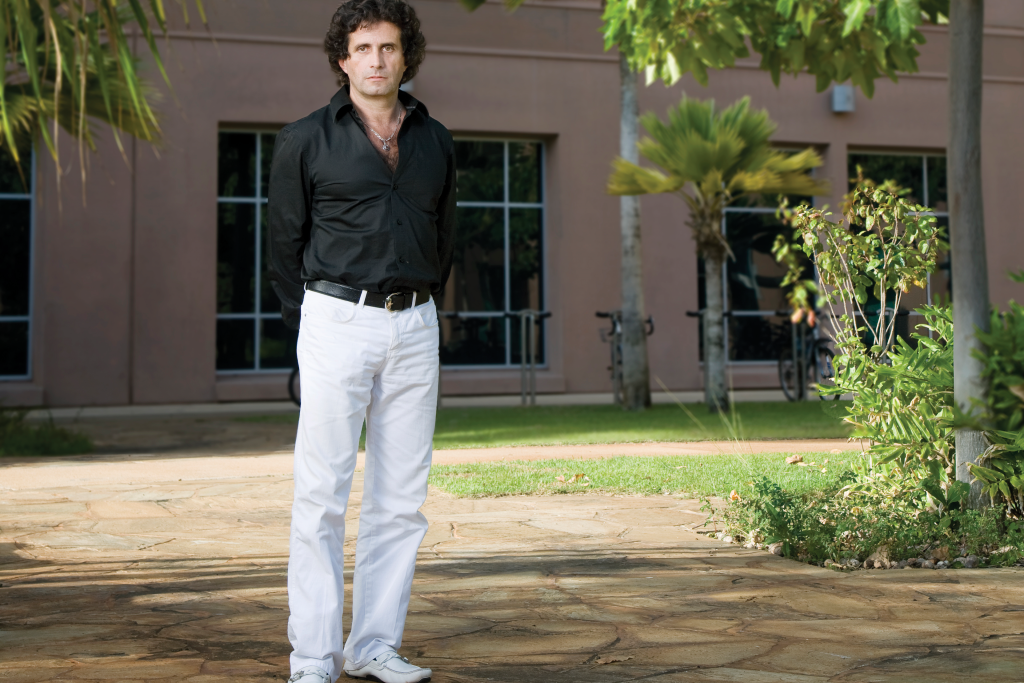 Carbone united Hawaii's hospitals with the University of Hawaii in the plan to build the cancer center next to the UH Medical School as part of a biotech park in Kakaako. He made it happen by inviting key players to his home and cooking a great meal. Construction on the center is scheduled to begin in spring 2010.
Q: How did you bring together the leaders of Queen's Medical Center, Hawaii Pacific Health and the cancer center?
A: I was lucky to find that the people who run these organizations are very nice people. But sometimes what happens when people don't talk to each other is they make assumptions. So when I provided the venue to talk to each other, they figured out that they have more things to agree on than not. We sat together and said: "What are we going to do, guys? Are we going to do it or aren't we?" It was clear they wanted to do it, and the more they talked, the more they realized that they didn't differ so much.
Q: Why do you host meetings in this way?
A: It's more fun and it also creates a relaxed atmosphere. I cook all the time … three or four business dinners every week.
Q: How will the hospitals and cancer center share resources?
A: In this economy, it's very important to join forces and work together. Hawaii is a relatively small place, so if you try to have a center of excellence in everything in every hospital, it means you duplicate and the Islands do not have sufficient numbers to support that. So, if each place puts its resources into specific areas, they're not going to compete. The outcome? You provide better care for everyone.
Q: What is the cancer center's role?
A: There's not going to be a clinic — it would put all of us in competition with each other. Instead, the treatment can be administered at Queen's, Kuakini, Kapiolani and so on, where our partners have developed expertise. What the cancer center would do is provide overall cancer care and the prevention of cancer, which should be a benefit to the whole community. It should not come at the expense of any other given party, or by competing with any of them. We need a cancer center that increases the opportunities for people to have access to new therapies, treatments and clinical trials.
Q: How would you define the center's importance?
A: Our cancer center is a National Cancer Institute-designated center, one of 63 in the country. It's very prestigious to be this. We need to focus on cancer prevention and finding ways to ensure that people will never be sick. Secondly, we want to increase therapeutic options, by developing clinical trials here and bringing new clinical trials to Hawaii. We do have a clinical trials unit here in Hawaii, but we also need to increase its strength.
Q: How much is this costing and where is the money coming from?
A: The Legislature has made available the cigarette tax, which provides approximately $19 million a year. It's being used in part in the next few months to develop plans, and to recruit new researchers. As far as a budget, we need to wait until we have the plans and numbers to know that. But we should get bids in the next few months.
Q: Are you also a researcher?
A: I have a very active research program on the cancer caused by asbestos — mesothelioma. More than 50 percent of the funding from the National Cancer Institute for this research comes to me, about $1.3 million a year. It's one of the worst cancers, with a latency period of 30 to 50 years. Hawaii has more than its share of this cancer, but I get people from all over the U.S.
Q: Where did you learn to cook and why?
A: In medical school I liked to invite friends over, but I couldn't cook. My mother gave me a book on how to cook, which gave me the basics. And I became friends with a lot of chefs and we cooked many times together and I learned from them. But I also like to eat well, and in a healthy way. If you do, not only do you help prevent cancer, but a lot of other diseases. Obesity is a disaster in the population — 50 percent of all cancers are caused by obesity and smoke. So if you don't smoke and you eat well, you live better. And you decrease the chance of getting cancer by half, which is as good as it gets.
Q: What was one of the best experiences you have had cooking with a famous chef?
A: Giancarlo Gottardo, executive chef for the Four Seasons, and I have cooked many times together and we are good friends. I was even his guest chef at the Four Seasons in Istanbul. I made the risotto for the Valentine's dinner maybe four, five years ago. My risotto is really good and is very light. So many use vegetable broth to make it light, but then add cream and butter. In the end it has nothing to do with risotto.