Talk Story with John McComas of AlohaCare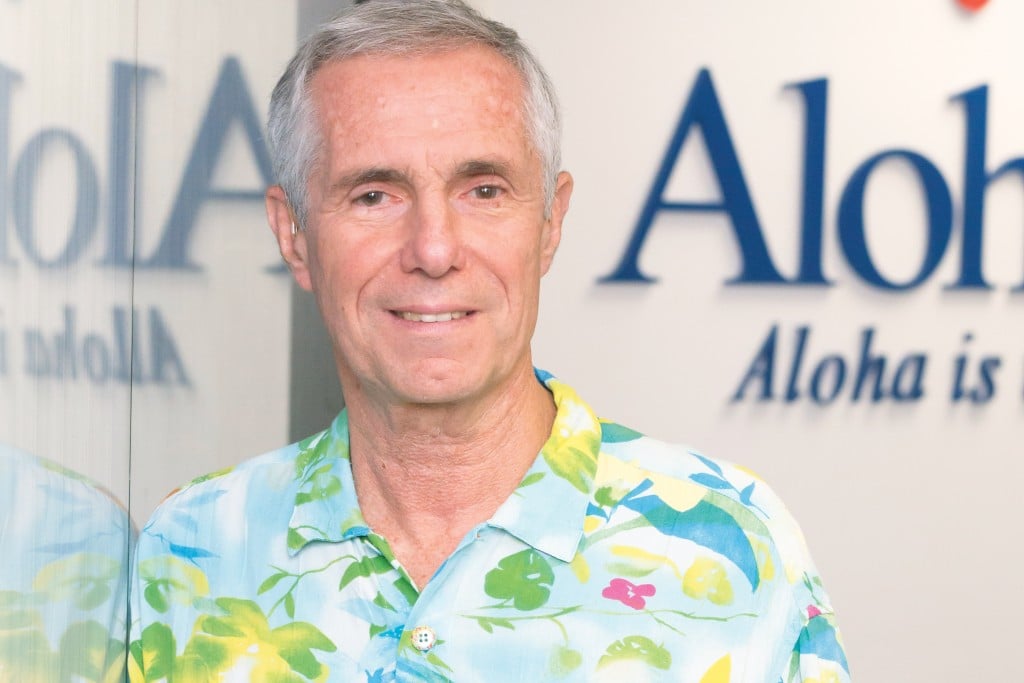 McComas has led AlohaCare since 1996. The medical insurer's largest group of clients are Medicaid/Quest beneficiaries in Hawaii, including families and individuals with incomes at or below 133 percent of the federal poverty guidelines. That's about 75,000 people.
Gov. Neil Abercrombie speaks of transforming healthcare – and health – in Hawaii. Tell me what that means to you in the context of AlohaCare and how it will be applied to your clients?
Very likely the Medicaid population will be his prototype audience and, as governor, he directly controls what happens to this group. The state writes the contracts and he can directly use his ideas to transform this area as well as the programs for state employees because that money is controlled by the state as well. On an annual basis, the state Quest program for low-income clients involves $650 million, about half federal and half state dollars.
In the Quest expanded program for the aged, blind and otherwise disabled, there is an additional $650 million. The total is somewhere around $1.3 billion and probably represents coverage for one-quarter of the state's population.
When your new contract with the state starts next July, what changes do you expect?
We're talking about using more technology, using electronic health records, and doing more in the way of care management and care coordination. And we'll have care navigators to help people use the system more effectively. We're already using navigators with our seniors in Medicare to help them do things like make appointments and get into appointments.
Also, the changes are making us think not just about the medical aspects of care but the social determinants of healthcare. We're already doing things like reminders – for instance, notifying people when it's time for a pap smear or mammogram or maybe a colonoscopy – but we'll emphasize that even more. At the heart of this is enrolling patients in something called Patient-Centered Healthcare Homes, where basically you have a provider (which could be a clinic or physicians in private practice) and, depending on your needs, other providers come into play. That's an important component for the Medicaid program.
What is driving these changes, such as giving patients a "healthcare home"?
We're looking at improving clinical outcomes, and doing it in a more efficient and more effective way, so we can also produce some sort of reasonable savings. We're targeting certain conditions such as diabetes, congenital heart failure, morbid obesity, trying to do more in prevention. The federal Affordable Care Act (Obamacare) is pushing the greater use of data and technology and we're actively engaged in doing those kinds of things. Now we're seeing a 4.5 percent annual increase in costs and our goal would be to try to cut that in half if we can.
What do you see as the most pressing healthcare needs in Hawaii?
Here, as in most places, cost is a key issue. Access to care is also a problem. As we bring more people into the system of care, it causes more pressure on the limited resources there are. For instance, even if you're rich and have the best healthcare available, it's hard to get services from a gastroenterologist. If you have a routine condition it may take several months to get in and be seen. I have a friend who moved back to Hilo and she couldn't find a primary care physician who had any availability to take her. Plus, a lot of our providers are approaching retirement age. The medical school is trying to produce more graduates, but getting a physician willing to practice, for instance, on a Neighbor Island in a rural community, is more difficult.
How will the coming health exchange system work in Hawaii?
It's being called the Health Connector in Hawaii and it's for everyone interested in obtaining healthcare. Even if you have care now, you can still go through the Connector and see if you can find something of better quality or at a better price. The Department of Human Servicesis setting up an eligibility system to see if people qualify for something they may not have known about. For instance, if it shows you qualify for Quest when you register, then it will steer you over to the Medicaid program. People may be eligible for something they didn't know about and that's a very good thing.
How do changes in the healthcare delivery system, especially involving Obamacare, impact the clients you serve, and what other changes should they expect, if any?
I feel a new sense of collaboration among those who historically competed with each other who are now talking about, "How can we make things better by working together." That's one of the greatest positive outcomes. There's a greater sense of, "We're all in this together," and no single entity is going to be successful without the cooperation of others. It's a very exciting time for healthcare in Hawaii.