Talk Story with Tyler Tokioka, Island Insurance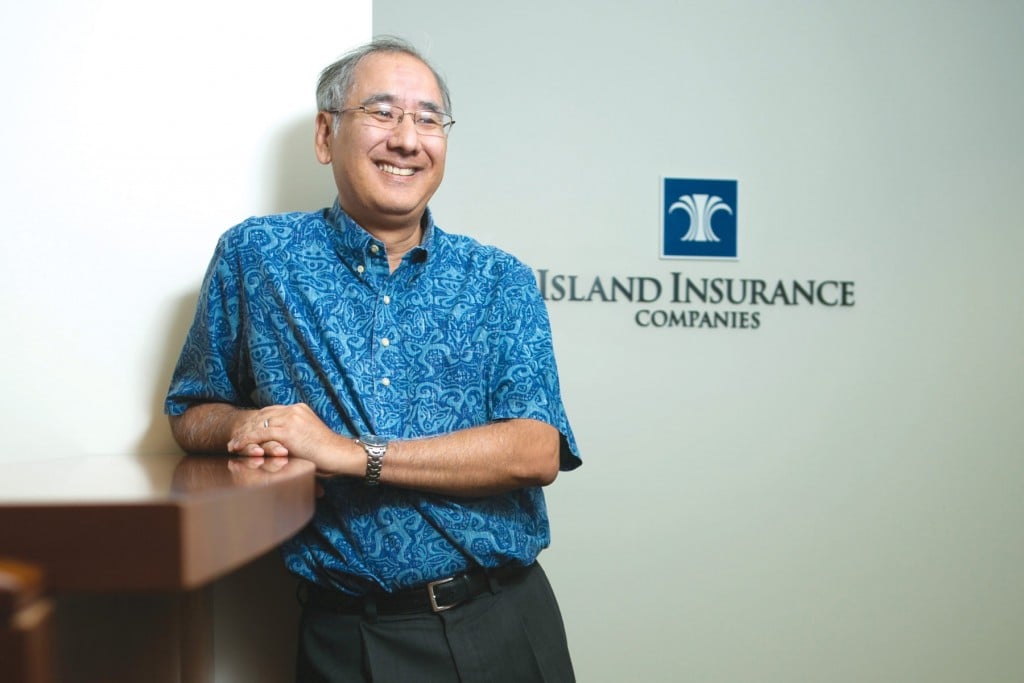 The president of one of the largest charitable foundations in the state talks about how and why corporations give the way they do.
Why would a company like
 

Island Insurance

 

create a foundation rather than just give directly to charity?

Before, a lot of our giving was done through our company, but I think we formed the foundation so it would allow us to be a lot more consistent in our giving. The nonprofit world could feel a little more comfortable that they could count on us to support them.

A foundation is required, as a 501(c)3, to give 5 percent of its corpus on an annual basis. Instead, if that money was coming out of the company, we would have to deal with the ebbs and flows of profitability: In good years, we could give a lot; in years that were more lean, we couldn't support as many charities as we would like to support. The foundation is just a vehicle to provide us a means to be more level in our giving.
Isn't a foundation more expensive to set up?
It is an expense, but I think it's something we look at with a long-term perspective. While the expense may be there today, from now into the foreseeable future, we're going to be able to give. And hopefully the corpus of the foundation continues to grow in excess of what we give. So, down the road, we'll be able to give more and more. If we give 5 percent and we earn 7 percent, that's 2 percent more that accrues to the foundation that we can draw on next year.
How big is the foundation now?
We started off modestly – I don't recall the exact size – but we had gotten fairly close to about $15 million. Then, the stock market crashed. That caused our foundation to drop to just over $10 million. So we lost about a third of our value. But we're actually on the rise now, through better financial management. The corpus is now just over $11 million, somewhere in that area. But, even when our corpus had dropped, that didn't curtail our giving to a comparable degree. We realized the community probably needed the funds more during that period of time, so we actually continued to give at or close to those pre-crash levels.
Does the foundation specialize in particular causes?
We're fairly general in our overall philosophy, although we do have areas of interest. Things like: education, youth sports activities and some of the ethnic-based organizations. We give to Shriners Hospital, Teach for America, Camp Hawaii, the Hawaii Council for Economic Education, the Red Cross and UH-West Oahu, just to name a few. But the core missions of all these organizations will resonate with the values of our company. That's one of the critical factors.
My grandfather, one of the co-founders of the company, felt that we had a duty to give back to the community. Our business was founded on providing a service to those that were underserved at the time. They gave us our start, so we need to return that support.
Our employees come from the same community. And you never know if or when the services that we help support will be used by family, friends or employees. So, it's almost like a duty.
How does the foundation select charities? Do organizations have to make formal presentations?
It depends on the ask. We try to look for some connection with our values or a personal connection with someone at the organization.
Whether it's one of our board or our officers, or whether we know someone in the organization, that makes the connection easier, so we don't necessarily need a formal proposal. For those that want to give us a formal proposal, that's fine, but it's not necessarily a requirement.
The foundation is probably best known for the Masayuki Tokioka Excellence in Education Award – the so-called "principal's award." What was the origin of that?
Island Insurance's chairman, Colbert Matsumoto, had toured, I think, Farrington High School. On that tour, he realized that the principal of the high school was extremely influential in the success of that school. This individual served almost as the CEO of the school and Colbert felt that, given the amount of work that went into organizing the school, the teachers, the staff and everything else, some recognition was probably due for that leader's efforts. That's when we created the principal award.
How does it work?
We created the criteria through the Public Schools of Hawaii Foundation and we evaluate nominees based on recommendations from the state Department of Education. Each complex area will nominate one principal, then there's a written application to cull that down to a smaller number. Normally, we get somewhere between 12 and 14 applications, about seven of whom will be interviewed with the selection committee. Then we select one finalist and two semifinalists.
To encourage everyone to submit an application, we give each of the applicants $1,000 as a cash award. The semifinalists each receive an additional $2,500 and the finalist receives a total of $25,000, which is broken into $15,000 for a school project that we fund and $10,000 as a personal cash award. We wanted to make sure that they used the money for themselves, not for the school, but we don't have much control over that. A lot of the principals give back to the school.
(This interview was edited for clarity and conciseness.)