Taste Table Offers a New Menu Every Day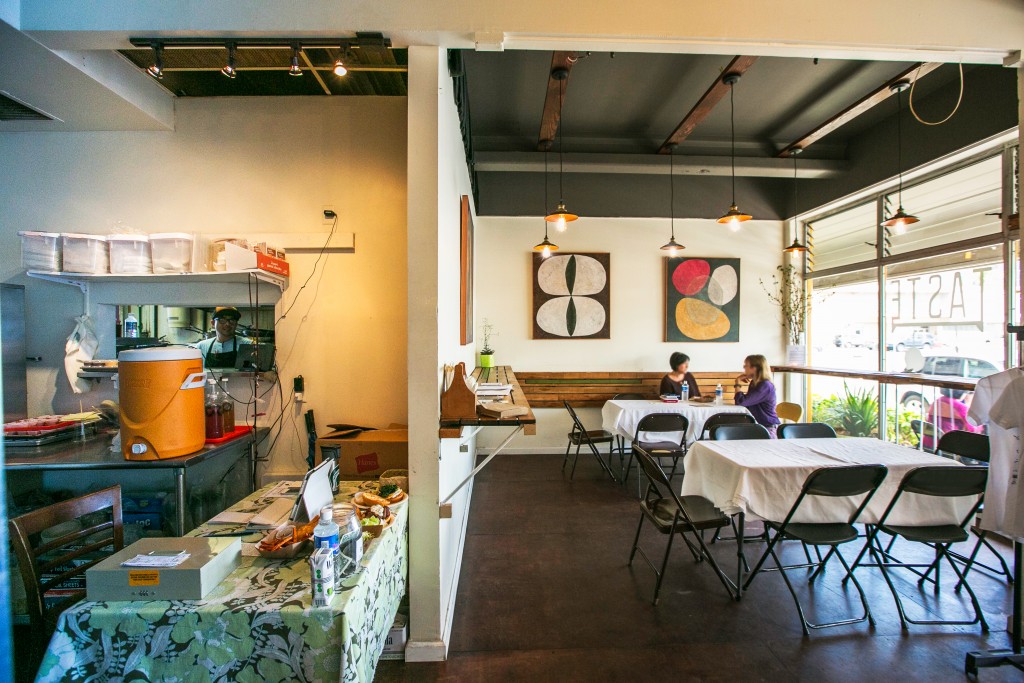 Taste Table is the only place on Oahu where you can get carnitas tacos one day and a pumpkin-pie waffle the next. The innovative food venture in Kakaako that opened in October is the brainchild of four people who want to shake up the local food scene.
Concept: Taste isn't a restaurant or a pop-up. It is where established chefs can test new recipes, entrepreneurs can try a new business model and food vendors can sell their creations without the commitment of a long-term lease. Everything, even the furniture, can change.
"We wanted to achieve a more diverse food scene that supports up-and-coming culinary talents," says one of the founders, Amanda Corby of Under My Umbrella and Pili Hawaii, a food business she started with a fellow Taste founder, chef Mark "Gooch" Noguchi.  "(Taste) serves as a launch pad for those just getting started and a playground for those looking to explore new possibilities."
"There's definitely a certain, 'What do we have to lose?' mentality here," Noguchi says. "It's young and alive."
Venue: It occupies a 533-square-foot space vacated by Aikane Café on Auahi Street. It seats up to 60 people during lunch and serves more than 200 on Saturday nights. The popular pop-up Pig and the Lady hosts a noodle bar on Saturday night that has people lining up.
"It's totally gaining cult status," says Noguchi, laughing. "It's crazy."
Menu: Taste has already hosted about a dozen chefs, restaurateurs and food vendors. "At any given time, you can enjoy street food, private caterers or celebrity chefs like Lee Anne Wong," says Poni Askew, another Taste founder and mastermind behind the Eat the Street food-truck rallies. "People love the choices that change daily."
To read upcoming menus, go to www.tastetable.com