Many Hands Make Tasty Work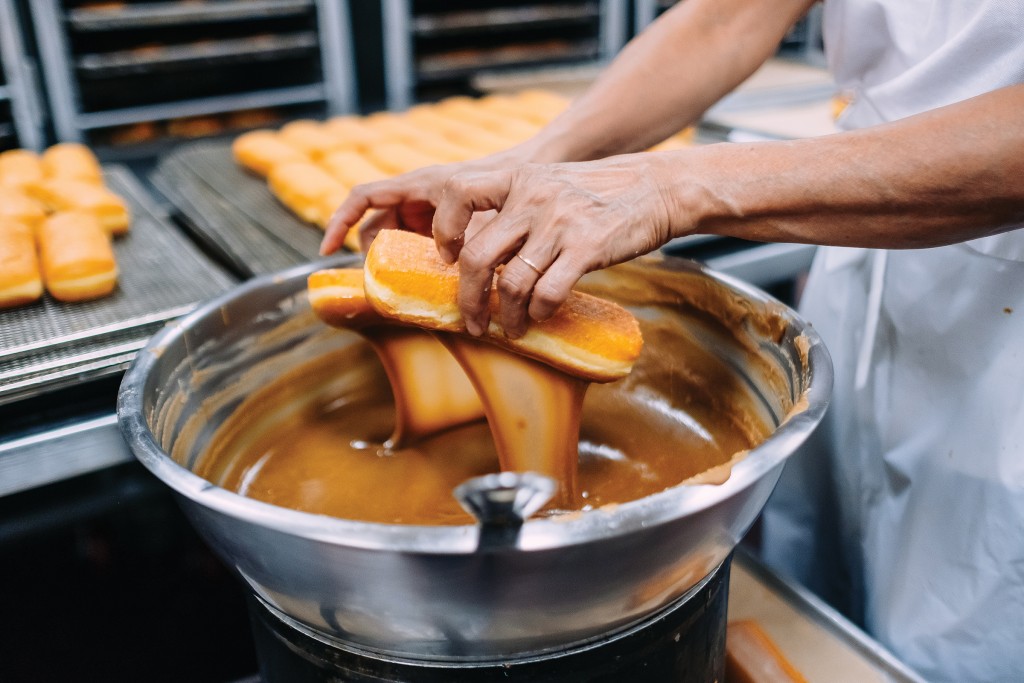 The day begins at 5 a.m. in Napoleon's Bakery Central Plant in Waipio, where bakers work in shifts until 12:30 a.m. to produce over 15,000 items daily. By 1 a.m., the baked goods are on their way to 22 Zippy's and Napoleon's Bakery locations on Oahu and stores in Kahului and Hilo.
"Foremost, it must taste great. We also value quality ingredients, consistency and eye appeal," says GM Jan Tsukazaki. Tsukazaki invented the top selling Napple in 1983 and now oversees the bakery plant's production.
"In any hand-crafted work, repetition will fine tune the artist's hand to result in a flawless finished product," Tsukazaki says. "When we notice someone is demonstrating a certain talent for a skill, we try to guide them in that direction. As they become experts, they feel a sense of pride in what they do and take ownership of that task."
The two longest-term employees of Napoleon's have both been there for 33 years. Thomas Lonzaga has been an inventory and receiving clerk for the past 19 years and Mathew Augustine has specialized in mixing batters and doughs for 20 years, says Kevin Yim, VP of marketing for Zippy's. He says the plant employs 89 people with 40 to 50 working on any given day and up to 75 during peak production over the holidays.
Time:

Thursday, 10:35 a.m.


Location:

Food Solutions International, Napoleon's Bakery
Photographer:
Aaron K. Yoshino