Tech (and Training) Helps People With Disabilities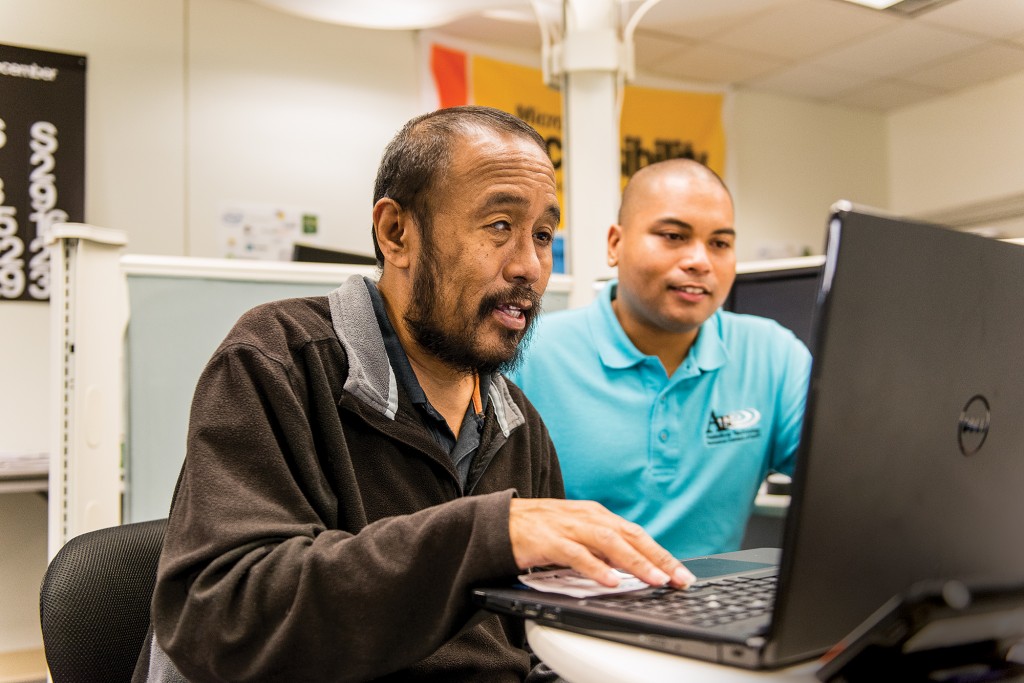 Greg Ventayen, 50, has renal failure and congestive heart failure, is blind in his right eye and visually impaired in his left.
About two years ago, the former industrial salesman was referred to the nonprofit Assistive Technology Resource Centers of Hawaii. "They help me with computers," says Ventayen, who's been disabled since 2006. "My instructor, who's also blind, teaches me the Job Access With Speech software program. This program speaks to me as I navigate my computer's desktop, telling me where I am and what any text says.
"I've been able to go on the internet and use applications. I can order products online and access the Social Security website, which is necessary since I'm on disability. The program also helps me to read and type Word documents. The next thing I'd like to learn using that program is email."
Ventayen says he would recommend the ATRC training to anyone with a disability. "It helps me stay in touch with others."
The state has designated ATRC as the agency to carry out the federal Assistive Technology Act. Groundwork for the nonprofit began in 1991 and it incorporated in 1996, says its founder and executive director, Barbara Fischlowitz-Leong.
"Computers nowadays are not really optional, especially for those individuals who need them as a communication device," Fischlowitz-Leong explains. "Would you call a pair of glasses or a hearing aid 'optional?' Yet insurance companies won't cover computers because they consider them as assistive technology, and not durable medical equipment."
The Kāhala resident, who has albinism (a disorder that causes light skin color and usually vision problems), says if technology had been available to her long ago to counteract her disorder, her life would've been much easier. "Technology allows people to become who they really are. Stephen Hawking would not have been able to communicate with the world if he didn't have the speech devices he had."
Fischlowitz-Leong says ATRC's goals are to educate individuals with disabilities about assistive technology and then find resources so they can purchase it. The nonprofit also distributes used computers to those in need.
"We're constantly holding classes or workshops so people can actually touch and hold the devices, and then borrow them to try out before making a purchase," she says.
"It's hard in Hawaii, because we don't really have any vendors for this sort of technology. And the integration of technology in the schools here is awful – it's a constant battle."
The agency's five full-time staff all teach classes, with some payments coming from insurance, private businesses and the Department of Veterans Affairs. Its annual budget is $900,000 – most of the money coming from the federal and state governments and about 10 percent from private grants.