Technology Makes Living at Home Safer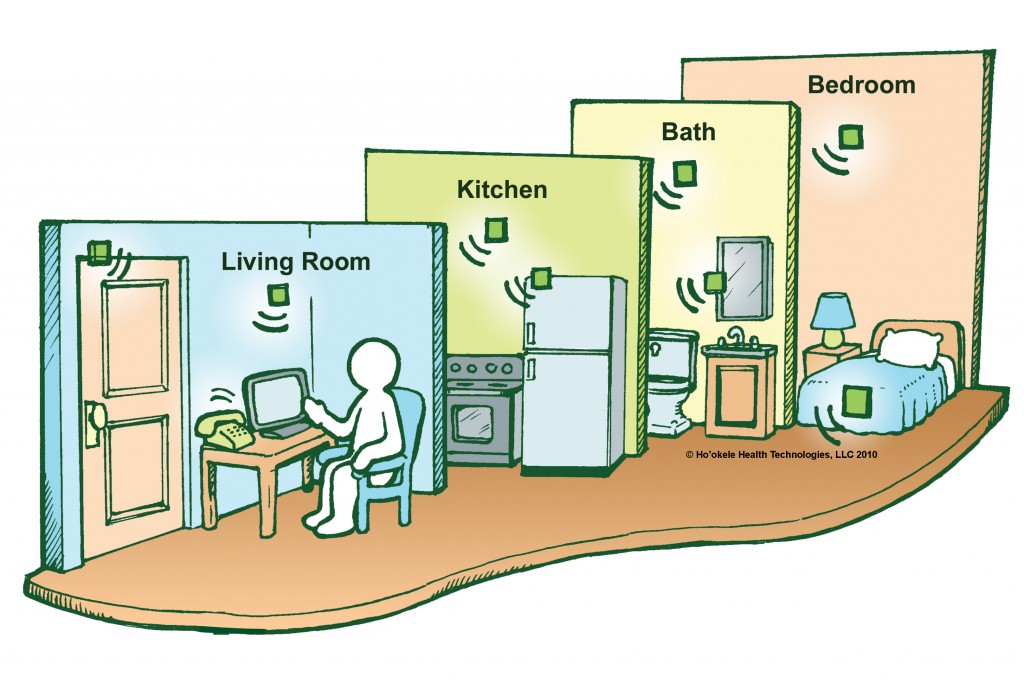 For families worried about parents or grandparents living alone, Hookele Health Navigators, LLC has introduced the iHealthHome monitoring system that pulls together existing wireless and computer technologies to keep seniors connected and safe.
"We can really bring assisted living to your home," says Ho'okele co-founder Dew-Anne Langcaon. "We've put it in a platform a senior can use." Several nursing homes are already using the system that was first introduced in July.
Components
1. Wireless and soundless motion sensors detect falls or if the front door opens, and check if seniors are eating, then notify you wherever you are via email or text alerts.
2. Tele-health system monitors weight and blood pressure when the senior uses a scale or blood-pressure cuff, sending results to you.
3. Touch-screen computer lets the elder play games, check e-mail, see reminders to take medication, order groceries or a taxi, and view downloaded pictures or video. The internal e-mail system blocks spam; appropriate websites are preloaded; and buttons are large and well labeled.
Price
The initial cost is $4,750 with a monthly charge of $145. Monitoring by company staff and other services are extra.
Outside opinion
Dr. Patricia Blanchette, professor of geriatric medicine at the John A. Burns School of Medicine at the University of Hawaii, calls the system a positive addition to the array of services for seniors. What's crucial, she says, is assessing the senior to make sure the services are appropriate and adequate.
"This extends the ability for appropriate people to remain in their own homes with a level of service that wasn't available previously.
"I like the fact that it can be set up to be passively monitoring rather than active. It's an intermediate step. It's something you would try before going to another level of intervention that would be more invasive."