Teddy's Bigger Burgers Keeps Growing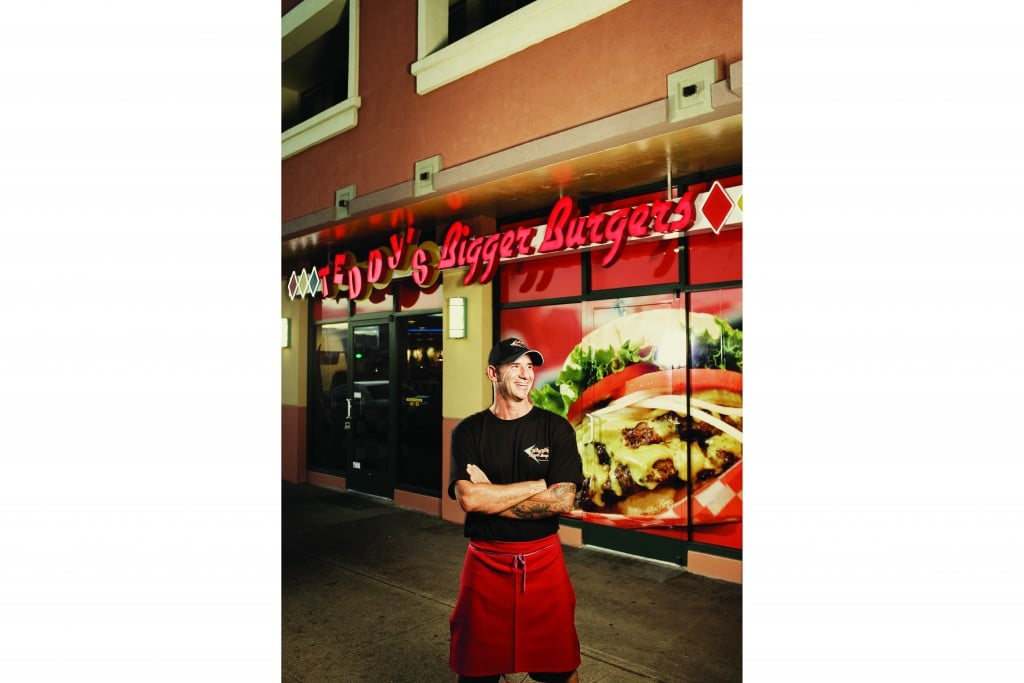 Teddy's Bigger Burgers does well in a good economy and better in a bad one, says co-CEO Ted Tsakiris. That's one reason Teddy's opened its fourth restaurant on Oahu in May, at 2424 S. Beretania St., near University Avenue.
In a good economy, Tsakiris explains, people are willing or able to pay for a high-quality burger. In a poor economy, he says, customers come to Teddy's instead of a more expensive, full-service restaurant.
Burgers start at $4.89, for a "Big" Original 5-ounce burger. Customers order at the counter, and either pick up their food or have it delivered to their tables.
Avoiding the costs of a full-service restaurant, he says, allows Teddy's to provide better value. "This is not the reason Teddy's Bigger Burgers is busy, but is one of the driving forces for our annualized growth during this economic contraction," Tsakiris says.
Teddy's first opened in Waikiki in 1998, and has since added other company-owned restaurants in Hawaii Kai and Kailua, a franchise in Woodinville, Wash., and a licensed-deal outlet in Tokyo. Next is a franchise in Lahaina, Maui, expected to open in six to eight months. Tsakiris is also pursuing three leads in California, and others in Austin, Texas, and Seattle.
Last year, the Hawaii restaurants saw average gross sales of $1.2 million, says Tsakiris, who runs the company with co-CEO Rich Stula.
Tsakiris says he pays attention not only to his guests but his employees. He cares about them and doesn't want them to have to work two or three jobs to make ends meet.
"Helping them to grow — that's the only way to grow our company," says Tsakiris, who sees himself more as a coach or mentor than a boss. "It's a people thing. Burgers have everything and nothing to do with our success."