ABC Stores Takes its Next Step into the Restaurant World with Lineage on Maui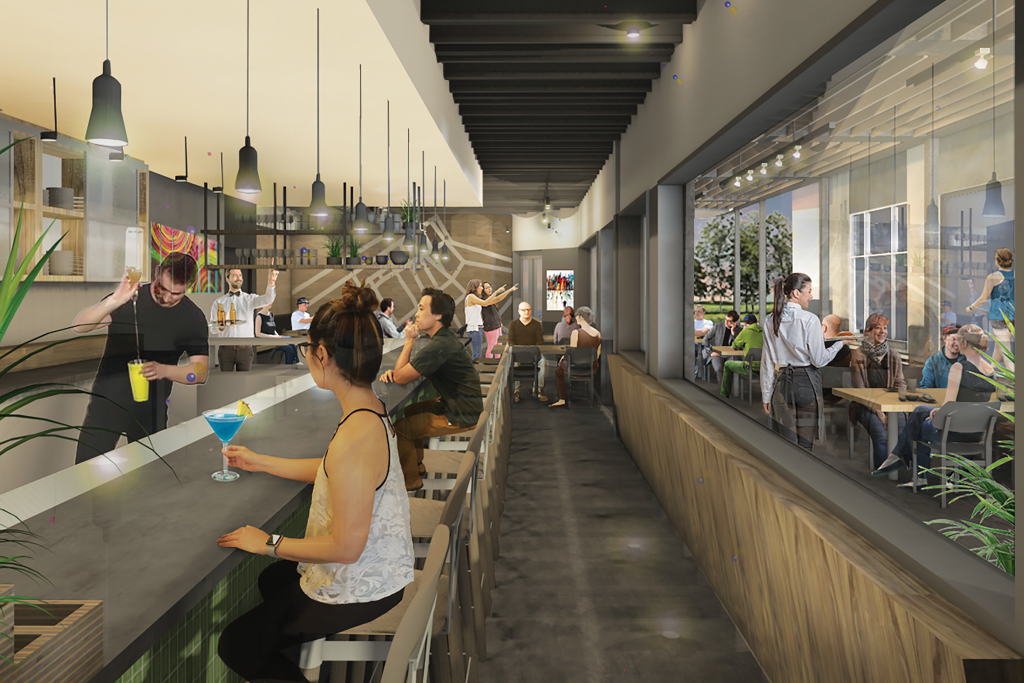 "Sorry, I have work," says Basalt chef Keith Kong, jokingly excusing himself from the conversation. He takes a thoughtful taste from a delicately plated cremeux-stuffed chocolate cake, adorned with artful smears of filling and drippings of raspberry coulis. It's a potential new dish from Basalt restaurant, which means Kong has testing duties.
One year after Basalt opened in Waikiki's Dukes Lane, Kong and his team still experiment. They constantly change the menu, watching how customers respond, and tweaking accordingly, from adding a happy hour, to extending brunch hours, to putting prime rib on the menu.
"We've tried to adjust a bit to find our niche, try to get a rhythm going with the food and operations," says Kong. It's a dynamic approach but a fitting one. After all, Basalt and the entire Dukes Lane food hall is a grand experiment: the first foray into restaurants by ABC Stores, the seemingly omnipresent Hawaii retail giant.
"As competition increases and there are limits in real estate and where we can open, we decided to venture into something different," says ABC Stores President and CEO Paul Kosasa. "With the advent of the Food Network and the publicity of all these programs on TV, when tourists come to a destination, I think one of the things they seek out are dining options."
The move to dining was a long time coming. Kosasa and his team noticed that while repeat visitors weren't rebuying the same souvenirs with each trip, they were continuing to buy ABC Stores' prepared foods, drinks, alcohol and baked goods. Kosasa started small, adding delis to his stores, stocking sushi, stepping up baked goods and expanding the freshly made plate lunch offerings. The next step was Dukes Lane, with its variety of eating options: lunch counters, burgers, poke, baked goods, a full bar and dine-in restaurant.
This year, ABC Stores adds a second dine-in restaurant, Lineage. Located in The Shops at Wailea on Maui, the new spot is headed by former "Top Chef" contestant Sheldon Simeon. It will sport a menu of modern local flavors, with an emphasis on storytelling, both around Simeon's personal life and background, and the community.
"We want people to taste a snapshot of Hawaii," says Simeon. "A lot of the sourcing will be local, a lot of the inspiration will come from a very personal story or series of backstories. We always try to have a backstory because it connects the food."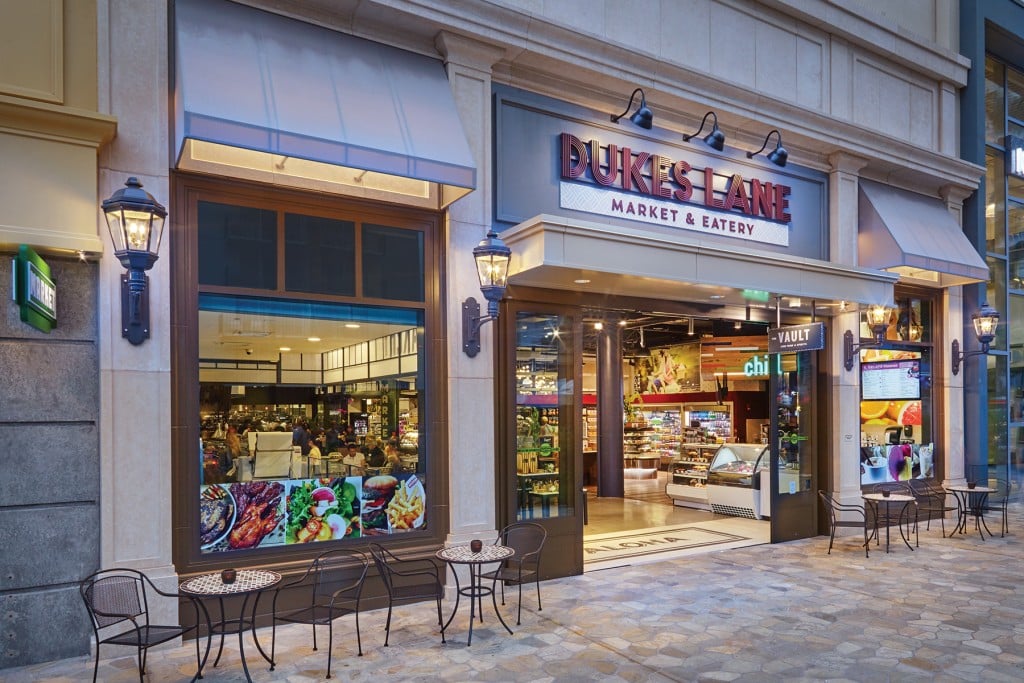 The result is uniquely Hawaii, with twists. One dish Simeon was toying with included a take on "flying saucers." Usually two slices of bread stuffed with ground beef and frozen mixed veggies, then toasted, it's a staple at the Maui County Fair, he says. His innovative version sports something such as Maui venison stew filling, or is a tuna-meltlike take using locally caught fish. Lineage will also feature roving food carts, dim sum service-style, stocked with pūpū and snacks for quick and easy munching as soon as you sit down. "It's like being invited to auntie's house," explains Simeon. "Even before she says hello or whatever, what is the first thing she says? 'Go eat!' For us, it's all about that experience of mimicking going in someone's home," he says with a laugh.
Simeon says he and his team bring that kind of creative thinking to the table, complementing ABC Stores' operations expertise while maintaining the values both sides share, such as taking care of employees and putting workplace culture first. He cites ABC Stores' system of tracking of inventory as being beyond that of any restaurant he's ever experienced, and how, as a family-run business, they treat employees like 'ohana. Instead of hiring the typical part-time workers, for instance, ABC Stores emphasizes full-time benefits and hours.
"It's been a great learning curve for both sides," says Simeon. "For us, creativity wise, as a restaurant, we like to bounce off … and kind of shoot from the hip, but what ABC has taught us with their very business aspect of retail is to be responsible, to know the numbers exactly, to have that background and that support."
Kosasa agrees. "Part of the experiment is to layer our knowledge and business practices onto the restaurant business to see if we can be successful. The reciprocal part of it is … we learn other things from the restaurant that we can apply to ABC Stores."
The company is still in the learning stages of its dining experiment. "It's been quite an adventure. It's tough. It's a struggle. There's no surprises there," Kosasa says of Basalt. "And I know failure rates are very high for restaurants. We're doing OK, but we should be doing better. I think we can do better."
That doesn't mean he's deterred. For him, perseverance and hard work, after all, are always part of the package.
"When my dad opened the first store, he struggled. A lot. And if he threw in the towel, (ABC Stores today) wouldn't exist. But he kept at it, and kept at it and eventually he earned his success," says Kosasa. "I think that's what we have to do too. We have to earn it – and we learn some things along the line, too."