Editor's Note: The Best for the 3rd Year
On June 25, 2020, Hawaii Business Magazine received nine national awards, including being named the country's best regional business magazine for the third year in a row.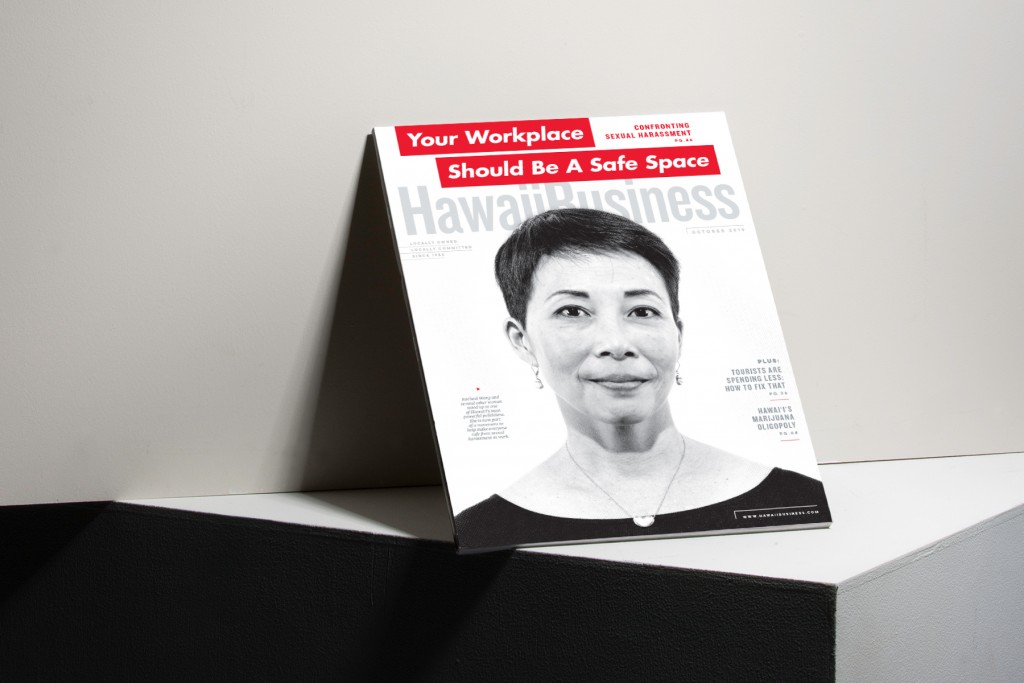 Change is exhilarating and exhausting

. Rewarding and frustrating. Above all, it is essential and unavoidable.

One of the meanings of "We're all in this together" is that we've all experienced change during the past four months and those changes are far from over.

During my 11 years at Hawaii Business Magazine, our team has often embraced change and other times been dragged into it. Often, change has been good to us, and a few times it has left us bleeding on the floor. But we've always gotten up and forged ahead – in print and digitally – in words, videos, podcasts and whatever it takes to keep you informed.

That's why I am grateful our efforts have again been recognized: On June 25, Hawaii Business Magazine received nine national awards, including being named the country's best regional business magazine for the third year in a row.

The honors were part of the annual awards from the Alliance of Area Business Publishers, the national association of business publications, based on work published in 2019.

In the best magazine category, the judges said this of the print editions of Hawaii Business Magazine: "Creative, eclectic design and serious features tackled with bravado make this entry a winner. Covers are diverse in subject matter and design. Fun front of book departments, such as '5 Steps' and 'My Job,' provide helpful service journalism. The 'CHANGE Reports' and 'Pushing Back Against Sexual Harassment' were brave, hard hitting and well-researched features, deserving of applause."

Of those words, I especially love "brave" and "bravado." Safe and timid rarely cut it, even in normal times, and they certainly won't do now.
Awards for CHANGE Reports
Hawaii Business also won two other first-place gold medals. One gold was for the CHANGE Report on Community & Economy by Contributing Writer LiAnne Yu, in the category of best explanatory journalism among the Alliance of Area Business Publishers' large circulation publications.
That report focused on the ALICE households – assets limited, income constrained, employed – the working people of Hawai'i, who often had two or three jobs each yet barely made enough to get by. The current recession has made most of their lives even harder – and has pushed thousands more local families out of financial security.
Along with essential reading, we like to supply useful and engaging information. That's why I am grateful we won first-place gold for "The Careerist," our column of career advice by Contributing Writer Kathryn Drury Wagner with hilarious illustrations by Rob Donnelly. The column, which will soon be back, won for best recurring feature among large circulation publications.
The judges said, "The quality of advice on workplace issues here is superb and refreshingly original. Whether it's about updating a resume or navigating a problem with wedding invitations, the writer offers solutions that are candid, thoughtful and altogether delightful."
Silver and Bronze
Other awards earned by Hawaii Business:
Second-place silver for best overall design by designers Kelsey Ige, Amy Ngo and Shana Yoshinaga.

Silver for best designed feature for "Making Koa Sustainable" by Art Director Amy Ngo and Photographers David Croxford and Jeff Hawe (October 2019).
Silver for best body of work by a single writer for Senior Writer Beverly Creamer for her CHANGE Report on Health & Wellness (April), plus articles on the Jones Act (September), koa forest sustainability and workplace sexual harassment (both in October). Creamer also won silver for best local coverage of a national business story for her Jones Act piece.
We also won bronze for best magazine cover for " 'Ōlelo Hawai'i" (June) and best overall use of photography/illustrations.
The best way to navigate change is with a smart, creative and agile team. That's what we have at Hawaii Business and that's why I am confident of our future. Please continue to read, listen and watch us. We'll keep you informed.