Hawaii Business: Best Regional Business Magazine for 3rd Straight Year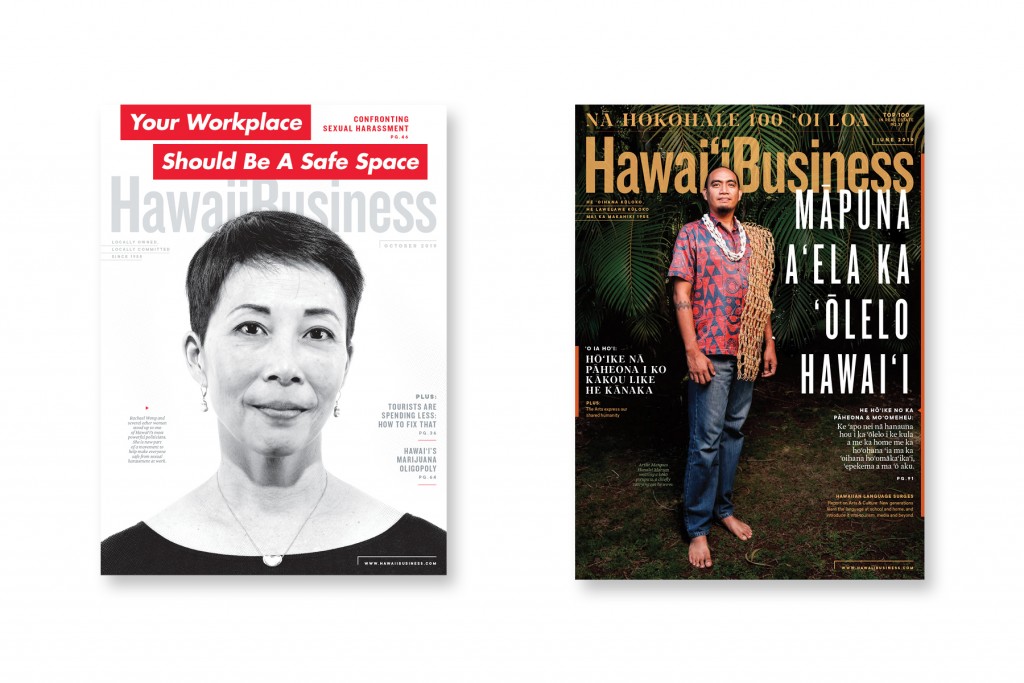 Hawaii Business Magazine received nine national awards Thursday, including being named the country's best regional business magazine for the third year in a row.
The honors were part of the annual awards from the Alliance of Area Business Publishers, the national association of business publications. For these awards, based on work published in 2019, Hawaii Business competes against publications from much larger markets across the country, including New York, Chicago, Dallas and the state of Florida.
In the best magazine category, the judges said this of Hawaii Business Magazine: "Creative, eclectic design and serious features tackled with bravado make this entry a winner. Covers are diverse in subject matter and design. Fun front of book departments, such as "5 Steps" and "My Job," provide helpful service journalism. The 'CHANGE Reports' and 'Pushing Back Against Sexual Harassment' were brave, hard hitting and well-researched features, deserving of applause."
Hawaii Business also won two other gold medals for
"The CHANGE Report: Community & Economy" by Contributing Writer LiAnne Yu, in the category of best explanatory journalism, large publications.
"The Careerist" by Contributing Writer Kathryn Drury Wagner and Illustrator Rob Donnelly for best recurring feature (large category).
Of the CHANGE Report, the judges said, "This package of stories shows how the state's middle-income residents have been left behind economically. The writer quickly zeros in on family challenges with narrative that is peppered with detail and telling statistics. Also, she delves into potential solutions for different parties."
Other awards earned by Hawaii Business:
Second place silver for Best Overall Design (Magazines) by designers Kelsey Ige, Amy Ngo and Shana Yoshinaga
Silver for Best Designed Feature for "Making Koa Sustainable" by Art Director Amy Ngo and Photographers David Croxford and Jeff Hawe (October 2019).
Silver for Best Body of Work by a Single Writer (large Category) for Senior Writer Beverly Creamer for the CHANGE Report on Health & Wellness, plus articles on the Jones Act, koa forest sustainability and workplace sexual harassment.
Beverly Creamer also won silver for Best Local Coverage of National Business/Economic Story (large category) for the story "Jones Act: Pro and Con" (September 2020).
Third place bronze for Best Magazine Cover: " 'Ōlelo Hawai'i" by Creative Director Kelsey Ige, Photographer Aaron Yoshino and Translator Larry Kimura (June 2019). For the first time, all the words on the Hawaii Business cover were in Hawaiian.
Bronze for Best Overall Use of Photography/Illustrations (Magazines) by Kelsey Ige, Amy Ngo, Shana Yoshinaga, David Croxford, Aaron Yoshino, Tommy Shih, Dino Morrow, Ryan Siphers, Mallory Roe, Megan Spelman, Elyse Butler, Bryson Luke, Drew Lytle and Claire Merchlinsky.