Your Workplace Should Be a Safe Space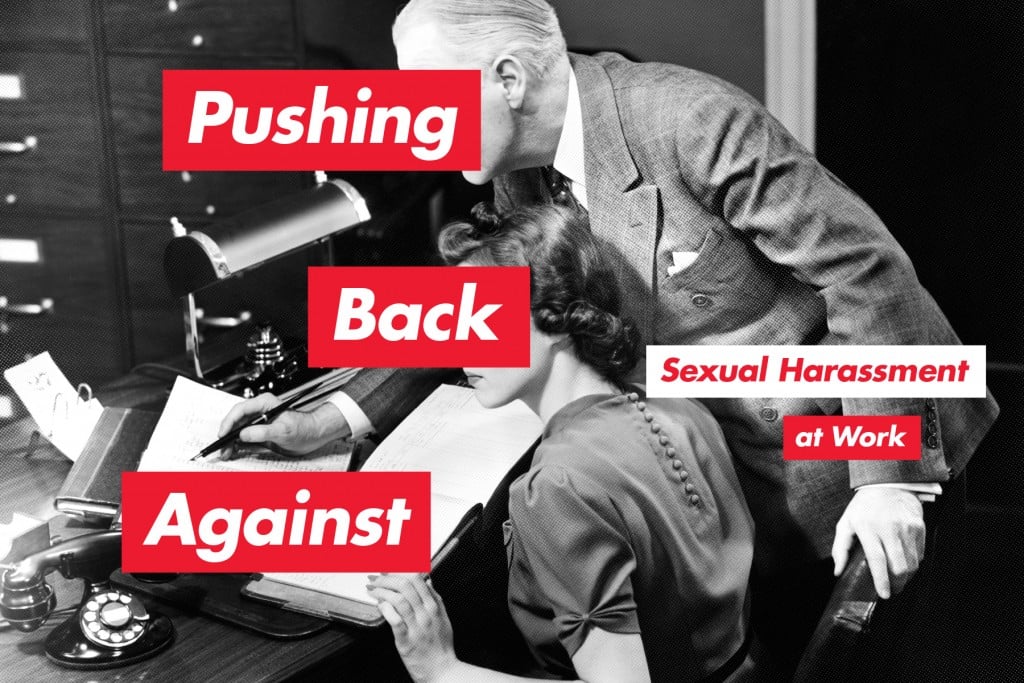 Two women tackling the issue say the solution is to include everyone in the process: women and men, managers and employees, victims and perpetrators.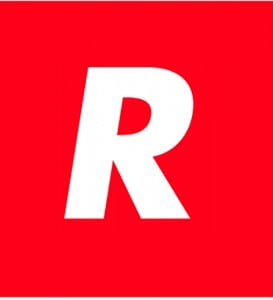 Rachael Wong's Voice is urgent, but her words are measured. She says sexual harassment in the workplace is not just a women's issue: it is an issue for all workers – women and men – who have suffered in silence throughout Hawaiʻi.

■ And she and others are offering a way forward for all organizations throughout the islands.
What led her there was sexual harassment by a powerful man with control over her state agency's multibillion-dollar budget.
State House Speaker Joe Souki's words come back to her, as does the way his eyes swept her body. And the way he reached down toward his pants, she says. During a budget meeting, he repeatedly spoke about her youth and beauty, and as she was leaving the meeting, she extended her arm for a handshake but he demanded a kiss.
Then, Wong says, Souki grabbed his belt buckle. "He shimmied it up and said, 'Don't you like how perky I am?'
"If that has happened to me, what has happened to others?
"The more we can talk about workplace sexual harassment, the more we can change social norms. Sexual harassment impacts everybody."
After Souki's actions, she says, she woke up one morning and knew she had to act – not just for herself, but for everyone who has suffered sexual harassment on the job. She says she feared, however, that if she spoke out as head of the state Department of Human Services, there might be repercussions for its budget and the 330,000 people who depend on its services.
So Wong resigned in 2016 and in 2017 took her case to the Hawai'i State Ethics Commission. After hearing her complaint and complaints from other women, the commission called for Souki's resignation. He stepped down in March 2018 and cannot run again or be appointed to office for two years.
Out of Wong's experience comes a new initiative to address sexual harassment called Safe Spaces and Workplaces. The goal is to create safe places for employees to share experiences, and arm employers with new tools to train their teams in appropriate behavior.
"What I think has been missing in the #MeToo movement is how do we invite everyone in?" she says. "If we only include women survivors, then we exclude men as part of the solution. If we only engage employees then that could exclude employers from becoming allies. How do we give people the tools to create the safe spaces for these conversations to happen? I know of men who are already meeting on their own to have these conversations, and this is a quiet beginning."
Wong began the program with Karen Tan, president and CEO of Child & Family Service, a nonprofit social service agency that for more than three decades has offered an employee assistance program called Worklife Hawai'i, which includes help with sexual harassment. Tan had already been helping a colleague from a previous job who suffered workplace sexual harassment when she too decided to take broader action.
As a new CEO, she brought together a dozen female leaders, including Wong, to share insights.
"All had experienced some type of sexual harassment," Tan says. "After some discussion we knew we had to do something."
After a second meeting, Tan and Wong launched an ambitious plan to raise awareness of workplace sexual harassment, reduce the fear of retribution and end the culture of silence. The launch included:
Securing funding for the nonprofit startup, Safe Spaces and Workplaces.
Paying for a research survey to identify the reality of sexual harassment in Hawai'i.
Creating a website to provide resources and support.
Providing further support through the CFS Worklife Hawai'i program.
"I think a lot of business leaders aren't quite sure how to deal with sexual harassment, even in companies where it is clearly a violation of policy," says Tan. "Work- life Hawai'i tries to help businesses (with whom they have contracts) manage this area when it comes to the social/emotional side of things, as well as policy."
Worklife Hawai'i provides counseling for victims and harassers, plus training and support services for its contracted companies, and helps those businesses develop policies for dealing with harassment. Safe Spaces and Workplaces will continue the public awareness campaign, as well as its outreach to businesses and their leaders, and look for additional ways to highlight this issue and make workplaces safe.
Adds Wong: "I've never met an employer who says they aren't against sexual harassment in the workplace. Our approach is to engage employers as champions, whether they're CEOs, executive directors, business owners, who say 'Absolutely this is the right thing to do.' Whether it's someone saying this is good for my bottom line or my reputation, or this is good for risk management, that doesn't matter. We don't care how people become part of the solution."
In this multi-pronged approach, Wong says, they hope to create a way "to take the next step to create spaces inclusive of everyone so we can talk about what is accepted behavior in the workplace and what are the responsibilities so we can all share in changing social norms."
In January, Wong brought together a group of prominent businesswomen who had reached out to her after her case became public. At an emotional gathering at her home one evening, they shared dinner and their stories.
DATA INDICATES SEXUAL HARASSMENT IS PERVASIVE IN THE WORKPLACE
Nationwide, 38% of women and 13% of men have experienced sexual harassment in their workplaces, according to a survey sponsored by the nonprofit Stop Street Harassment and the University of California San Diego's Center for Gender Equity and Health.
The Safe Spaces and Workplaces initiative is completing the first statewide survey on sexual harassment in Hawai'i; results are expected soon.
The organization Hawaii Women Lawyers surveyed its members last year and received responses from 76 of them.
55% of the respondents had experienced sexual harassment during their careers. Some had experienced multiple incidents.

13% had experienced sexual harassment just in the previous two years.

Of those recent incidences, 40% involved a partner, senior attorney or other supervisor in their own firm.
"When we started off, the first woman didn't say where she worked, but by the second or third, they told everything. This had created a safe space and each person had her own time to share her story. We discovered men who had abused multiple women there. There was an identification of individuals who had bounced around town, and this recognition that if we had shared with each other earlier maybe some of this could have been prevented."
Marti Townsend, executive director of the Hawai'i chapter of the Sierra Club, was one of those female leaders who had suffered sexual harassment. She says it has made her more aware of how to support employees, create a respectful environment at her nonprofit and ensure that people know there will be no repercussions if they come forward with complaints.
"We should all be able to go to work to do our jobs without having to 'suit up' for this kind of treatment," said Townsend. "The burden is still on the victim. That feeling of vulnerability sticks with you and follows you like a ghost or shadow, and undermines your confidence."
As part of this initiative, Wong has also created a business called One Shared Future, which offers professional development for groups, especially those in government and private business. "There is an Appreciating Change series and people come out more energized and resilient," says Wong. "They shift from a 'no can' to a 'can' attitude. It's transformative on both the personal and the professional side."
Five cohorts have already gone through the program and two more are underway.
Jessica Morikone, senior HR consultant for the Hawaii Employers Council, says HEC training has evolved to deal more effectively and specifically with workplace sexual harassment.
"We modified our training to not just explain what harassment is, but how to help train employees on how they should be acting and incorporate activities on what does respect look like in our workplace.
"And we're talking about how to develop a respectful workplace culture, remind- ing employers that it's not just punishing the bad, but remembering to reward the good – the behavior you want to see.
"#MeToo has spurred awareness … employers have to realize we're living in a new era and people have to step up their game in response to it."
Morikone says the movement has forced employers to be more proactive, bring in training and have their policies reviewed by professionals, including outside experts such as the Hawaii Employers Council.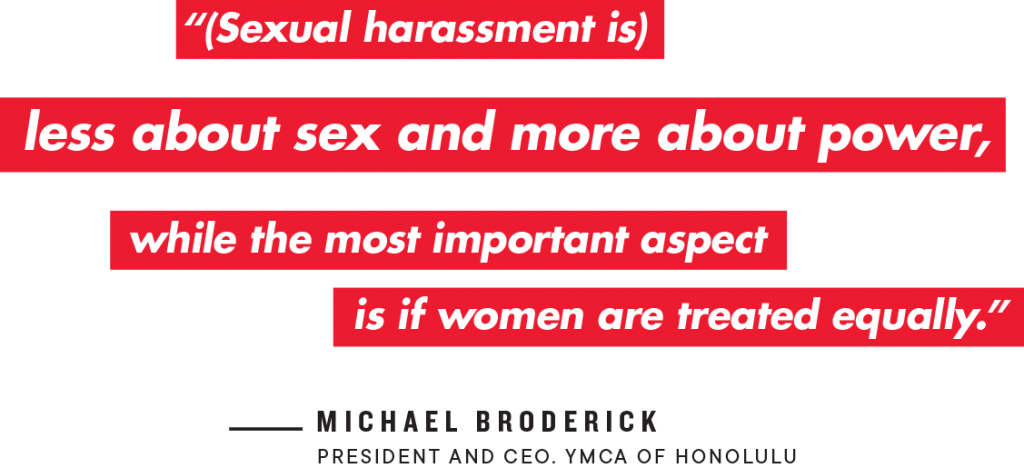 "What I tell employers is, 'I'm going to warn you: It's great to educate your employees, but you should expect an uptick in complaints. And that's a good thing, because you want to know what's going on. For some that might be a challenge. But a rock star employer is one who is going to have the foresight and wants to know what's going on rather than turning a blind eye to it."
Michael Broderick, president and CEO of the YMCA of Honolulu and a former Family Court judge, says that a respectful workplace atmosphere must start with top leadership. Here are some of the comments he gave at July's Hawaii Business Magazine Leadership Conference and in an interview afterward.
"The conduct of the CEO is especially important. Establish a culture from the top that such behavior will not be tolerated," he says. "The research says this will permeate throughout the organization.
"The most important way is to create a work culture of respect. (Harassment is) less about sex and more about power, while the most important aspect is if women are treated equally."
Broderick noted that companies with more women in management appear to have less sexual harassment than others.
He says that ensuring the Y is a safe place is especially critical because the organization serves 100,000 people, including 25,000 children and youth.
Broderick brings in outside consultants to conduct in-depth training for his full time staff of 200, half of whom are women, on how to prevent sexual harassment. The training is repeated every two years, and a policy addressing sexual harassment is distributed annually so new personnel understand the culture.
"Training should be ongoing and focused on changing behaviors and prevention," he says.
TRUTH-TELLING
Most companies stay mum about misconduct by ex-employees, but American Savings Bank says it will disclose such misconduct to companies that are considering hiring the offenders.
■ American Savings Bank has taken a rare step: It says it will disclose to future employers or prospective employers the wrongdoing of a terminated employee who has violated the bank's code of conduct.
"We made the decision, as of Jan. 1, 2019, that if you are terminated here for something that violates our code of conduct, we will disclose it to the next employer if they call us and ask," says Beth Whitehead, chief administrative officer and executive VP.
"We want to be a safe place so it isn't hard to speak up. Anytime something bad happens and you keep it secret, it's almost like you're a co-conspirator keeping it underground.
"What if someone does something that we believe is true and we investigated and we fired them? What about the next place? Are we going to let them go someplace else and do the same thing?"
Michael Broderick, the YMCA's CEO, has taken the Y in a similar direction. He says the board and senior executives carefully weighed options and legal considerations, including a concern that such action might steer violators away from rehabilitating themselves.
"After much thought, we have decided that we will tell prospective future employers whether the person is eligible for rehire at the Y. Because any Y employee terminated for sexual harassment will not be eligible for rehire at the Y, our policy will mean that prospective future employers will be on notice that we had a problem with the person."
He adds that because the Y is not specifically disclosing that the employee was terminated for sexual harassment, "if we are sued, we are not faced with the difficult task of proving in a court of law that the person sexually harassed another employee."
He says the Y team feels this approach "strikes the right balance of the various competing interests."
In Hawai'i and across America, non-disclosure is the norm. When a hiring company inquires about a former employee, the former workplace offers a succinct description of the employee's start and end date, and nothing else.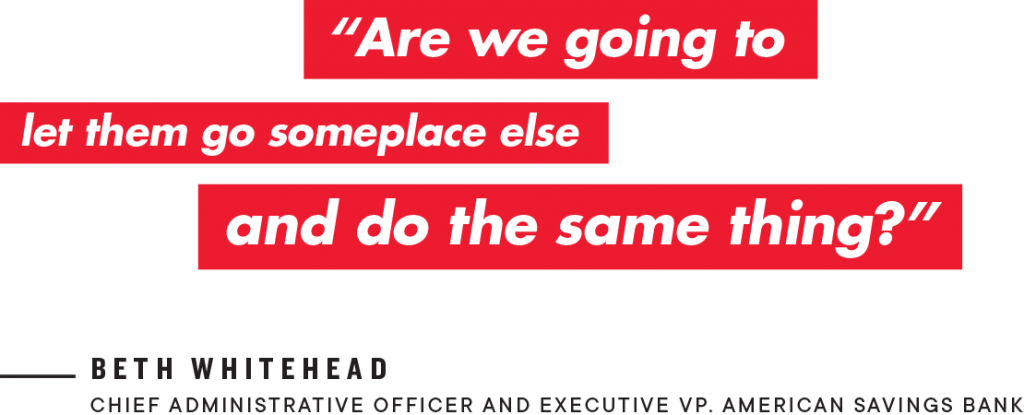 That made the decision by American Savings Bank a difficult one, says Whitehead – and one that the bank's HR and legal teams pondered carefully.
"We all feel this is the right thing to do, even if there's a little legal risk involved. We may be the only company doing that right now, but I've had conversations with other companies that are going to consider it. When you talk to labor lawyers they don't recommend it because you do have some liability. But which lawsuit would you rather defend? One day a future victim is going to sue someone for letting someone move on."
Broderick offers additional legal perspective. "My understanding is that truth is a defense. If, in fact, a person committed sexual harassment at the Y, and we shared that with a prospective employer, and he (the harasser) sues us, our defense is, 'It actually happened.' "
Broderick says there's an obvious benefit of switching to the tougher policy. "We ensure that someone who has sexually harassed people in the past doesn't have the opportunity to sexually harass someone in the future. … There's an argument to be made that the employer has a responsibility to the larger community to do that."
Broderick takes that responsibility seriously. When he was a Family Court judge, he says, he witnessed daily the struggles of sexual harassment victims.
Whitehead says ASB has taken major steps to raise awareness about sexual harassment, open better communication channels for all employees to discuss what is and is not respectful behavior, and assure employees they will be respected if they make a complaint.
If a complaint is filed, the bank says an internal investigation begins immediately. For more serious complaints, the bank brings in outside investigators.
"We are very focused on a very fair process. We never want to feel we were wrong. We don't want to jeopardize someone's future career," Whitehead says.
Both the YMCA and ASB have strengthened employee training and discussions on sexual harassment.
"These issues cannot be taboo in workplaces," Whitehead says. "We have spent a lot of time talking about, 'In speaking up you will never be retaliated against.' What we found is often they don't speak up because they like and care for the violator and they don't want that person to get fired. That's not something I was expecting."