The Chamber of Commerce of Hawaii to Introduce Pro-Business Bills at the Legislature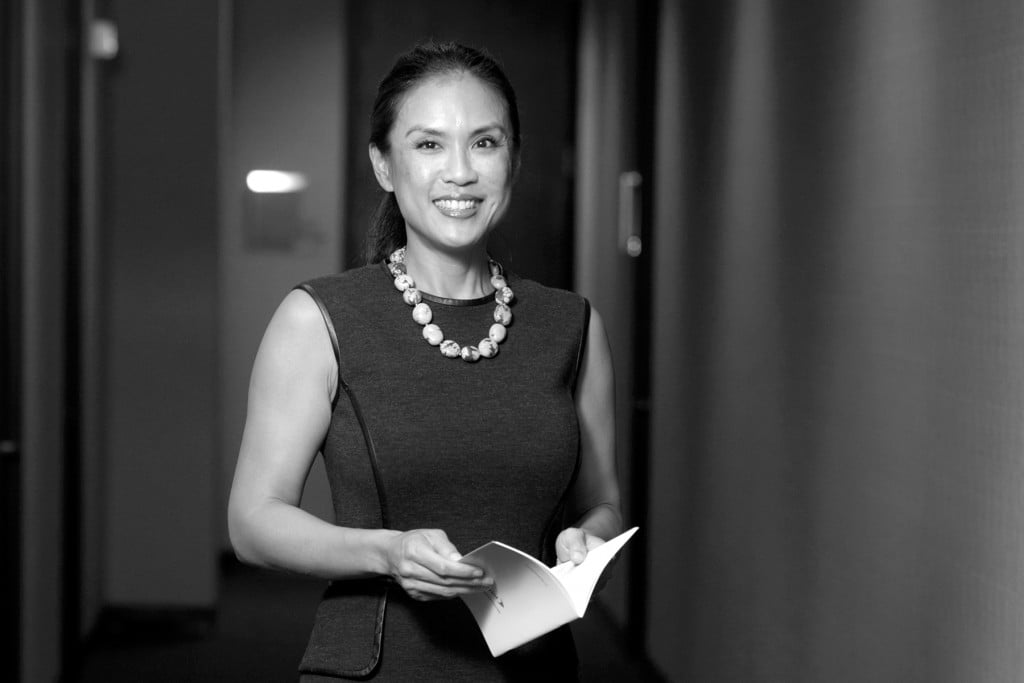 A lot of changes are happening at the Chamber of Commerce of Hawaii, but the most important is probably the chamber's proactive approach to its legislative agenda. This year, for the first time, the Chamber is drafting its own package of bills and seeking sponsors at the Legislature to champion them. "Previously," says the chamber's new CEO, Sherry Menor-McNamara, "what we would do was just go over all the bills once they had already been introduced and flag those that affect business in a positive or a negative way. What we're going to do with this business package is introduce a number of bills that support business."
Some of these bills are modest, including one that seeks to limit "drug repackaging."
"That's been a cost driver for business," says Menor-McNamara. "What 'repackaging' means is that some companies and physicians are buying drugs, repackaging them at a much higher rate, and selling them for a profit." Businesses end up paying for those higher costs through their health insurance premiums. While repackaging makes sense for rural Neighbor Island communities, which may not have easy access to a pharmacy, the chamber wants to limit its use in other places.
The chamber also wants to modify the state's historic preservation rules. According to Menor-McNamara, the current law requires "any property owner with a building, structure, object, district, area or site over 50 years old" to go through a special permitting process before any alteration or construction. As more of Hawaii's aging neighborhoods and infrastructure approach that threshold, those permitting costs could become a burden. "We want to amend the law to minimize the impact to homeowners and property owners," Menor-McNamara says.
One of the chamber's bills that Menor-McNamara is most excited about is a proposal to create temporary tax credits for the manufacturing industry. "Yes, manufacturing may be only 3 percent to 4 percent of our economy," she acknowledges, but she views these tax credits as a way to support a Made-in-Hawaii brand, both for new and existing businesses.
"As we did more research, we found there were a lot of manufacturers in Hawaii that we never knew. Just think of the obvious ones: Big Island Candies, Hawaiian Host, Diamond Head Cookies and the whole food industry. Now, we have the fashion industry coming up." In addition, she says, the tax credits would support training and equipment purchase for up-and-coming technology companies, as well as more industrial mainstays such as Pacific Allied Products, which makes plastic bottles.
"What we call that is 'import substitution,' " Menor-McNamara says. "Essentially, making goods here that otherwise would have been imported."
The most ambitious part of the chamber's legislative agenda is a bill asking for funding to support the work of the chamber's Military Affairs Council (MAC), which has served as the state's official liaison to the military since 1985.
"What that meant was that the chamber was supposed to establish and maintain relationships with all branches of the military," Menor-McNamara says. She points out the military is the second-biggest economic driver in the state, with $8.8 billion in direct expenditures and $14.7 billion in overall contribution to the local economy. It also accounts for more than 102,000 jobs. As liaison, the chamber is supposed to promote and enhance the military's presence in Hawaii.
"The MAC, which is comprised of retired military officials and business leaders, has done a good job of facilitating that relationship," Menor-McNamara says. "But, with the sequestration budget cuts in the post-Inouye era, we need to step up our efforts. I say that because other states are now competing for the military's presence – keeping bases or bringing bases to their state."
That competition not only includes lobbying and advocacy efforts at the Pentagon and Congress, but investing in infrastructure and taking steps to show support for military activities in the state. "Other states are doing that already," Menor-McNamara says, "so we need to step up our efforts. As a MAC, we need to expand our reach and collaborate with other stakeholders and the community to get them involved in these efforts."
She cites a public-opinion poll, commissioned by the chamber, Pacific Resource Partnership and Hawaii Business Roundtable, which showed more than 80 percent of the public understand the military is an important economic driver for the state, and more than 70 percent support military training in Hawaii. Given the legal and public relations challenges that often complicate the military's training programs here, Menor-McNamara views it as the MAC's job to find those supporters and get them engaged in the fight to maintain the military's presence in Hawaii.
"We'll be asking for funding from the state Legislature to support those efforts," she says.
Of course, all these bills may not make it through the legislative process. As Menor-McNamara likes to point out, the Legislature faces 2,000 to 3,000 bills at the beginning of each session, but only a couple of hundred finally reach a vote. Those aren't great odds. That's why it is so important to the chamber and its members to step up their lobbying, Menor-McNamara says.
"It means being a more proactive, engaged chamber. And it means inviting our members to be part of this effort, especially when there's an opportunity to really come together and implement change in a positive way."
Other Changes at the Chamber
New CEO Sherry Menor-McNamara is not the only new face at the Chamber of Commerce of Hawaii. Much of the rest of the executive team is also new, and policies at the chamber reflect those changes.
"It's an exciting time," Menor-McNamara says. "This is a prime opportunity to really shape Hawaii's future and lead the effort, not just at the chamber, but in the community in general. I can't stress enough the importance of being engaged."
In fact, if you're looking for a new byword at the chamber, it's "engagement."
A good example of this new focus is the first-ever Chamber Week, which will take place during the third week of January.
Every day, there will be different events and activities, Menor-McNamara says. On Monday, Jan. 13, CNBC reporter Scott Cohn will join a panel, via Skype, at 11:30 a.m. at the Plaza Club, to discuss why Hawaii has among the country's highest costs of doing business.
On Tuesday, Jan. 14, the chamber will launch its new "Manufacturing in Hawaii Initiative." Wednesday, Jan. 15 – the opening day of the state Legislature – will be Membership Appreciation Day at Tamarind Square. Thursday, the chamber will hold its traditional "Walk Around the State Capitol" and members and supporters are invited to participate. On Friday, the chamber will hold "Military Appreciation Day."
That week the chamber will also launch a major new membership drive. "We have ambitious goals: 2,000 members by 2016," says Menor-McNamara. "Right now we're just shy of 1,000. To reach that goal, we're going to have to be proactive in communicating to communities across the state – not only in Honolulu – about the importance and relevance of chambers of commerce." That outreach includes the new "e-Voice of Business" electronic newsletter; fewer, but more focused, networking opportunities for members; and a new, more interactive website that should also launch during Chamber Week.
Details at cochawaii.org.
---
Wish Lists
Here's what other business groups are hoping will happen at the 2014 Legislature, which convenes Jan. 15.
BY GINA GELBER
Retail Merchants of Hawaii
Sheri Sakamoto, newly appointed president at the retail association, wants legislators to take a careful look at loss prevention in her industry. Crimes such as fraud and theft cost retailers in Hawaii $3 billion a year, she says.
"We are victimized on the front end and on the back end," says Sakamoto. "We get it from shoplifters stealing from our stores, but we also get it from hackers trying to break into our computer systems to steal sensitive information." She believes both better enforcement and stiffer penalties will help to deter these crimes.
Another issue that Sakamoto hopes gets the attention of politicians is the Market Place Fairness Act, a bill passed by the U.S. Senate, though not the U.S. House. It would require online and catalog retailers to collect state taxes at the time of a sale, much like their brick-and-mortar counterparts already do. Many online retailers do not collect state taxes, which Sakamoto says gives them an unfair advantage over traditional retailers. The state Legislature passed HB 1694 in 2012 to require taxes from online retailers that have a physical presence in Hawaii, but broader online taxation will probably require federal enforcement.
Hawaii Lodging & Tourism Association
George Szigeti, president and CEO of the HLTA, would like to see legislators proceed with caution on tax increases. The association's  concern is well-founded: Proposals to raise the hotel room tax come up at just about every legislative session.
"They all want to be good policy makers," Szigeti says. "My responsibility is to give them good and reliable information to do their job."
Something legislators should keep in mind, he says, are the signs that Hawaii's tourism boom is flattening or declining. The number of tourists traveling to the Aloha State decreased in September and October 2013 versus the same months in 2012 – the first drop in two years.
Szigeti also says his organization will support any bill that helps to reduce energy costs. "Anything that is sustainable and transitions us away from expensive fossil fuel will help our industry because electricity power is cost-prohibitive in the state," he says.
Hawaii Solar Energy Association
Most trade associations have a wish list for new laws to be passed or proposed laws to be blocked. But the HSEA wants an existing rule to be retained: solar energy tax credits. "We want the discussion regarding solar tax credits to be behind us," says Leslie Cole-Brooks, the association's executive director. "Our goal is to have the Temporary Administrative Rules that were passed by the Tax Department become permanent."
Eight solar tax credit bills failed to pass during the 2013 legislative session, leaving the Temporary Administrative Rules as the de facto protocol in Hawaii. Cole-Brooks concedes that the temporary rules took some getting used to at first, but that ultimately they worked. "Taxpayers have learned to work with the existing rules and we want to see them stay in place without the need for a legislative bill to get passed through," she says.
Hawaii Tourism Authority
In October, HTA board members approved policy positions, including one that says it does not want increased taxes on visitors. In addition, the board believes that part of the taxes already collected from visitors should be reinvested into tourism initiatives, such as upgrading airports and other infrastructure.