The Taste of Authenticity [Sponsored]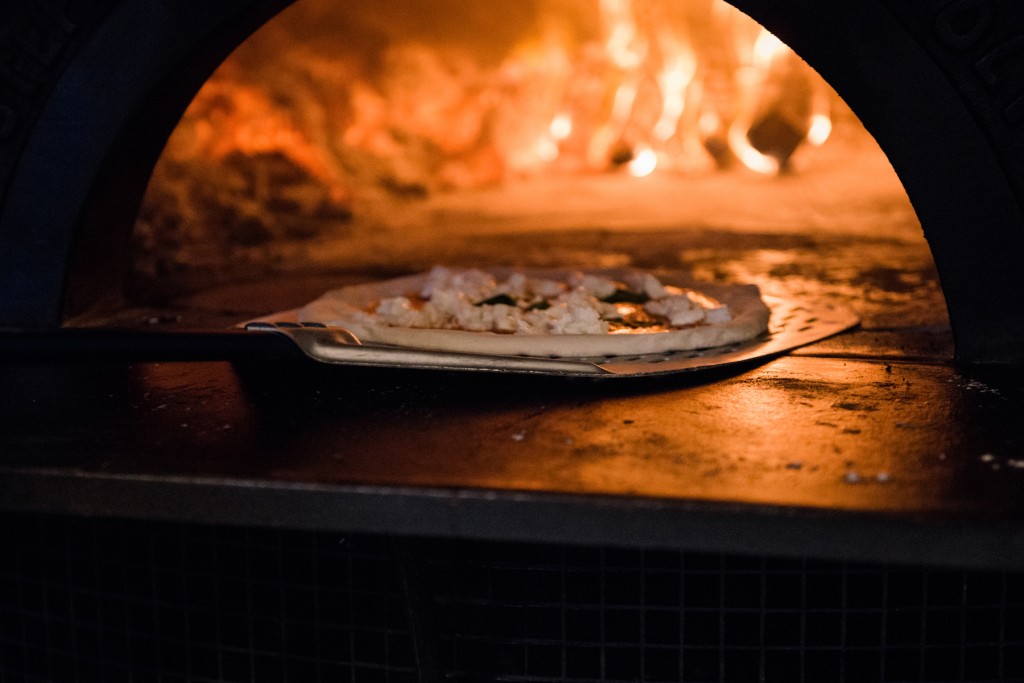 Brick Fire Tavern (BFT) is marking its one-year anniversary of certification from the Associazione Vera Pizza Napoletana (True Neapolitan Pizza Association, or VPN), an accolade that sets it apart from other pizzerias in Hawaii.
Though BFT is part of a worldwide network of more than 700 restaurants that have earned the distinction of preparing Neapolitan pizza in the authentic tradition of Naples, Italy, the birthplace of pizza, the Chinatown eatery is the only establishment on Oahu — and one of only two in the state — to be VPN-certified. This has proven to be a recipe for success when it comes to the restaurant's main goal: making mouthwatering pizza.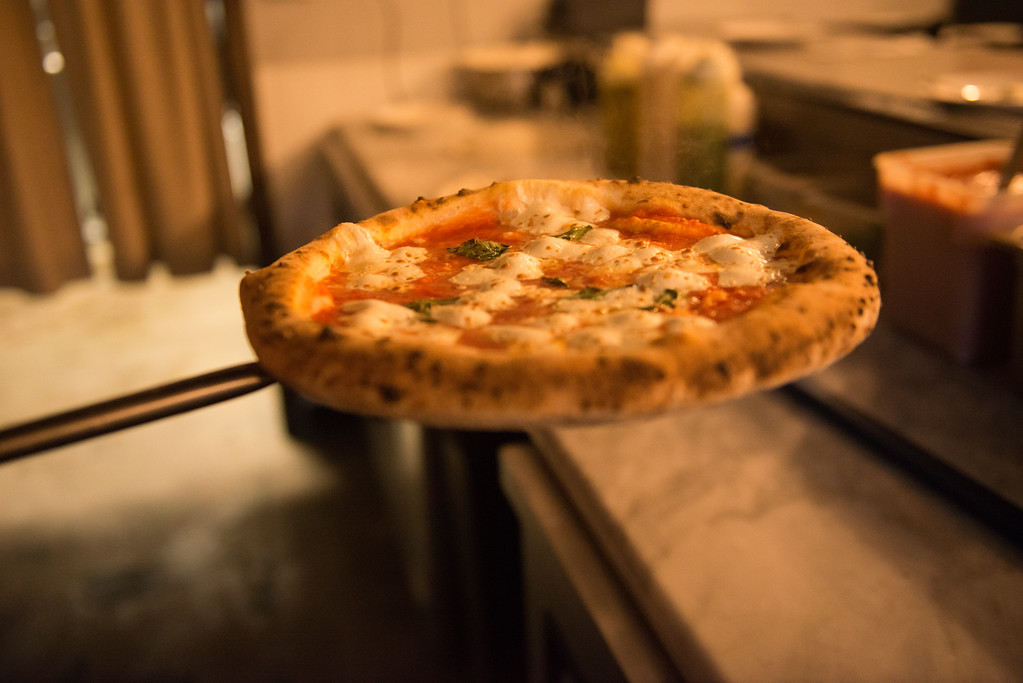 Getting certified was a natural fit for BFT, considering the cornerstone of Italian pizza-making is using fresh, local ingredients, something the restaurant has made part of its core mission since opening in October 2016. "Having a community-oriented approach, working with local farmers to put the freshest flavors on the plate, is very important to us," explained owner Matthew Resich. "We top our pizzas with pork sausage made for us by Pono Pork using Waianae pork, fresh herbs grown in Waianae, produce grown on Oahu, Maui, and even the Big Island, based on which area is giving us their seasonal best."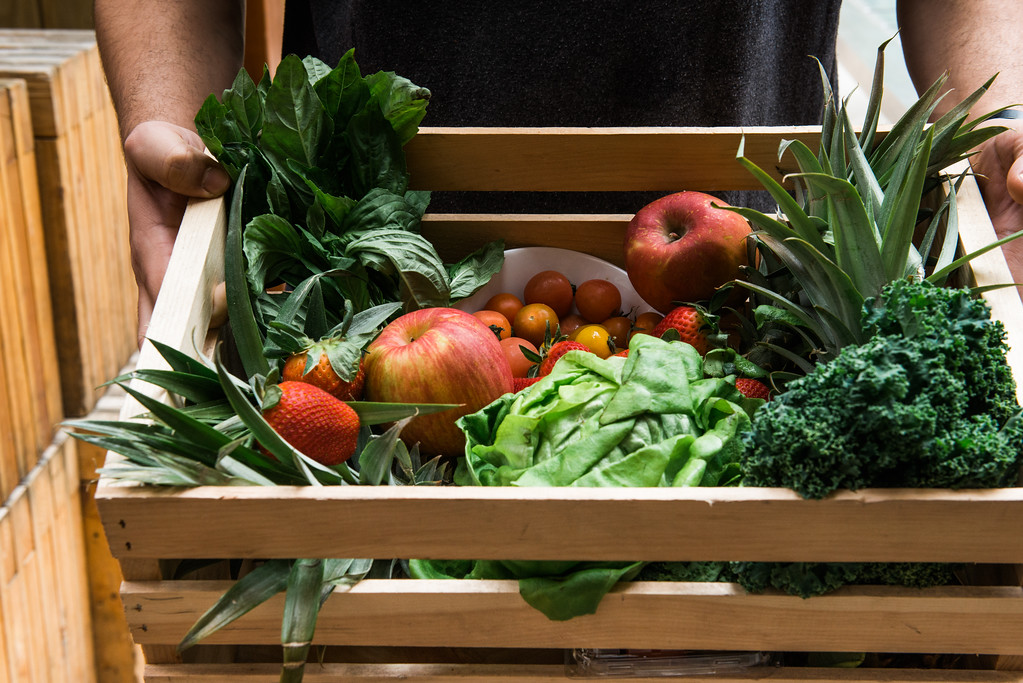 To earn the VPN distinction, however, BFT must follow strict protocols of authenticity, including utilizing imported Italian flour and tomatoes, following age-old recipes, and cooking each pizza in a 1,000 degree wood-burning oven — which, at BFT, also came straight from Italy. These details lay the foundation for Neapolitan pizza's distinctively rustic flavor profile, complete with crisp yet airy crusts and plenty of melted hand-pulled mozzarella on top.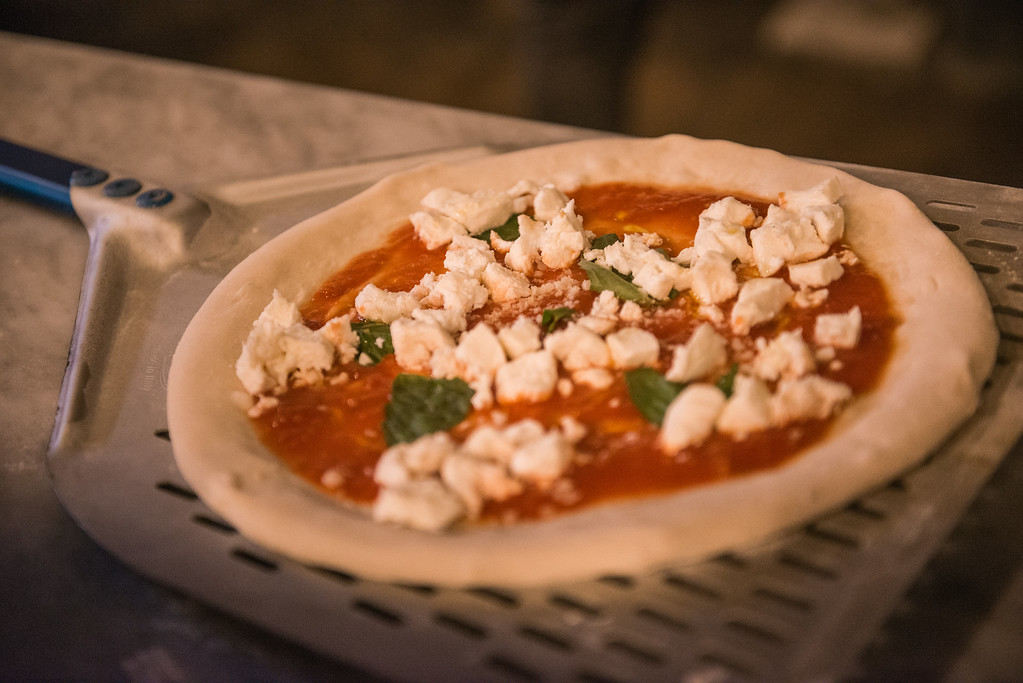 BFT's menu characteristics are in line with the latest pizza trends, as PMQ Magazine's 2019 Pizza Power Report noted that according to at Technomic study, 49 percent of today's consumers desire "more authentic" pizza, while an increasing 44 percent of diners noted "fresh, high-quality ingredients" and the "best crust" as deciding factors when choosing the right pie.
That means there's more where the fresh, handcrafted pizza came from, at least from this Honolulu pizzeria. "We will continue to offer an elevated dining experience for anyone craving an authentic slice of Neapolitan pizza, paired with Italian wine pairings, our original cocktail menu and a host of fresh pupus and salads," said Resich. "We recently added happy hour from 3 to 6 p.m. daily, and we're working on bringing more local flavors to the menu very soon."