Third Wave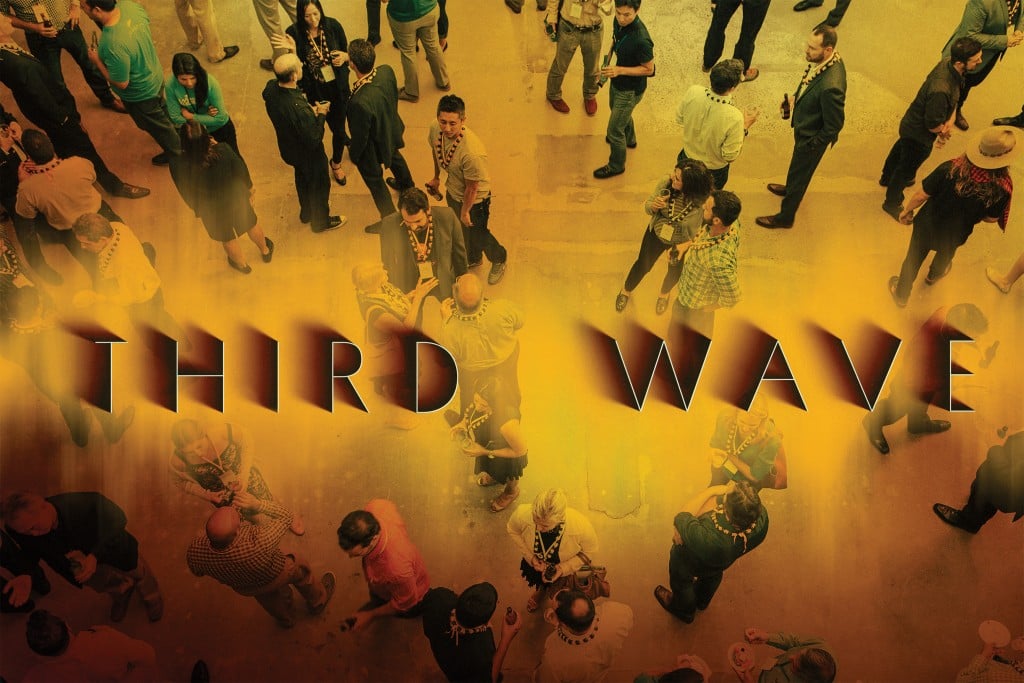 Hawaii is ground zero for energy innovation, and the leading incubator for that innovation is the Energy Excelerator.
Back in 2014, when Hawaii Business first reported on EEx, 50 startups applied to join its initial cohort. This year, there were more than 250 applicants from around the world, including startups, well-established companies and spinoffs from places like MIT labs; eight made the cut in the demonstration track and six in the go-to-market track.
EEx has broadened itself this year by taking a "systems approach" to solving problems, says Jill Sims, a co-founder of EEx and its demonstration-track manager. "This is the first year we are including a pure-water-efficiency play and cybersecurity," she says. "Every cohort expands the number and type of stakeholders in our community who are engaged in clean energy."
Despite the changes and rapid growth, EEx remains true to its core vision: "A startup program helping solve the world's energy challenges, starting in Hawaii," says Lauren Tonokawa, EEx's
communications director.
This report on EEx has three parts:
A look at this year's group of innovative companies;
An update on the many successful companies from previous EEx cohorts; and
A look at EEx itself and its partners.
The Class of 2016 Demonstration Track
Carbon Lighthouse: Win-Win Situation
Focusing on the biggest opportunity in energy, Carbon Lighthouse has helped 400+ commercial buildings improve their energy efficiency and save all stakeholders money. CEO Brenden Millstein says a typical 500,000-square-foot efficiency project saves tenants $20,000 a year and pays the landlord another $100,000. "By the end of next year, we expect to have several pilot projects completed," says Millstein, adding, "There's money available from the state for a subsidized pilot for commercial building operators." Carbon Lighthouse says its efficiency programs have saved enough energy to eliminate three power plants. "Three down, 50,000 to go," Millstein says.
T-Rex Group: Financing for Clean Energy
T-Rex's analytics platform provides financial infrastructure for the renewable energy industry and "facilitates the evolution of renewables into a mature asset class," according to Torie Runzel, director of operations. Working from the financial capital of the world, New York, T-Rex hopes to use its EEx cohort year to work on loan origination programs for lenders and developers for utility-scale solar, community solar and battery-storage projects in Hawaii.
PlotWatt: Simple solutions for restaurants
Saving energy and water is often as simple as switching off a light when no one is around. In the fast-food industry, however, these simple acts are often not done, due to inadequate employee training and incentives. North Carolina-based PlotWatt helps restaurants detect potential savings, boiled down to simple action tips that are sent directly to employees on site. PlotWatt is seeking local restaurant partners to conduct its EEx project.
Geli: Software support for installers
"Geli provides software that enables solar PV developers to design and install advanced energy-storage systems," says director of marketing and product Andrew Krulewitz. The San Francisco-based company is partnering with Gexpro, a local electrical-component supplier that works with over 100 solar PV installers across Hawaii. "Through Gexpro," Krulewitz says, "Geli can provide significant sales and technical support … to ensure systems are designed to support both host and grid needs."
Blue Pillar: Energy management for big buildings
This microgrid-enabling company connects "all types of distributed energy assets to increase energy efficiency, resiliency and self-sufficiency of mission-critical commercial buildings such as hospitals and military complexes," according to Kim Getgen, VP of marketing. Blue Pillar hopes to work with large multibuilding and multisite organizations in Hawaii to provide an integrated energy platform. The 10-year-old, Indianapolis-based company is ranked as the 15th fastest-growing energy-tech company on Deloitte's Fast 500.
WaterSmart Software: 
Teaching Water Users
WaterSmart's technology allows water utilities to educate consumers about how much water they are using and provides specific recommendations for conservation. WaterSmart says water-efficiency programs in Florida, California and elsewhere have saved billions of gallons of water, $15 million and over 26,000 tons of CO2 emissions.
Edisun Heliostat: 
Intensifying the sun
Edisun Heliostat's core vision is making concentrated solar power simpler, cheaper and more reliable. The company has developed a modular, concentrating system to capture heat, store it and convert it to electricity on demand. It has a small footprint and many applications, from behind the meter to utility scale. Pasadena-based Edisun is seeking development partners and hopes to build its first commercial demonstration project on Hawaii Island.
Pono Home: Energy 
Efficiency Made Easy
The author of this report, Scott Cooney, is both a freelance writer for Hawaii Business and a clean-energy innovator. His Honolulu-based company, Pono Home, was part of EEx's inaugural seed-stage cohort in 2014 and now is part of its demonstration track.
The company has made hundreds of homes, businesses and nonprofits more efficient by customizing solutions to each client. Now, it's poised for further growth: efficiency for government-subsidized, low-income housing.
"That project carries great benefits for low-income residents, taxpayers and the state," says Cooney. "We are grateful to Hawaii Energy and the Energy Excelerator for helping us serve this hard-to-reach market" by co-funding the project.
Cooney credits much of his company's success to EEx. "In the seed-stage program, we were introduced to a large military housing-management company (Forest City) and given funding to conduct a 10-home pilot project for them," he says. "The results of that pilot project were strong enough for the company to hire us to continue services across the rest of their properties."
The Forest City contract calls on Pono Home to bring energy- and water-saving technologies to about 7,000 Hawaii homes, help reduce energy and water consumption, educate military residents about conservation, and decrease costs through preventative maintenance and diagnostic analysis of major appliances.
Services include installing more-efficient hardware, such as LED lights, faucet aerators and high-efficiency showerheads. "People can expect 10 to 20 percent savings on their electric bills, and 20 to 25 percent savings on their water bills," Cooney says.
He expects to Pono Home franchise sites to open in a few other states by year's end. "We have over 100,000 homeowner leads from across the U.S. that have requested help with their energy bills and gather about 2,000 more each month just through Google search. We plan to use these leads, as well as direct sales, to help our franchisees succeed."
— Treena Shapiro
---
The Class of 2016 Go-to-Market Track
WaySine: Arrival Times 
for Transit Riders
One way to save energy is to get people out of their cars and onto public transit and bikes, and this Honolulu-based company is offering ways to make the transit experience a little more enticing and efficient. Its solar-powered arrival signs provide up-to-date arrival times for buses and trains at transit stops. CEO Ipolani Tano says Waysine has a working prototype, with pilot deployments in Honolulu and California. "We have proposed a Waikiki Loop project to provide real-time arrival signs for bus Route 8 that will pick up passengers from Ala Moana Center and take them to Waikiki," Tano says. The idea is to test the concept before the rail system is finished to determine how to effectively distribute riders from the rail station. The company will also work with BikeShare Hawaii vendors to identify nearby bike-share locations for transit riders.
SheerWind: 
Advanced wind power
Its patented Invelox wind-power technology, named for increased velocity, is designed to generate electricity, even in cities, while not endangering birds or humans. The Invelox tower harnesses wind and funnels it through tubes that get thinner, thus increasing the wind speed that drives the turbines. Carla Scholz, chief marketing and communications officer, says the Minnesota-based company is seeking Hawaii partners to license the technology and manufacture, market, sell, install and maintain it. "The technology is ready for installation," she says. A video at www.SheerWind.com shows how the clever technology works.
AutoWatts: 
Demystifying solar sales
Founder Alex Tiller was CEO of Sunetric from 2010 to 2014, and the residential solar sales experience convinced Tiller to develop an online platform that helps demystify the sales process for solar installation. Lorry Schneider, director of marketing, says AutoWatt's "Web-enabled solar sales tool will size, price, finance and e-contract a system with a local installer, allowing nonsolar professionals to easily offer solar to existing clients."
GoMeter: 
Monitoring water use
Founder Reed North left his job at Los Angeles City Hall to start GoMeter based on the need he saw to monitor water use in drought-stricken California. GoMeter says its water-meter technology is a low-cost, easy-to-use hardware installation with practical applications and rapid impacts. Earlier, GoMeter was a cohort company at the Los Angeles Clean Tech Incubator.
UtilityAPI: Collecting 
data more cheaply
This Oakland-based company aims to fill a need felt by renewable-energy and energy-efficiency providers by economically gathering utility-usage data. By driving down the cost of gathering such data, Utility API makes it easier for commercial and residential buildings to use more renewables.
LastWall: 
Protection from hackers
www.LastWall.com
The EEx's first foray into cybersecurity is this startup based in Mountain View, California. The company helps utility IT systems, commercial buildings and highly secure locations ensure their increasingly digitized energy-management systems remain secure against cyberattacks.
---
Where Are They Now?


Six success stories from EEx's first two years
EEx has funded 14 successful, large-scale demonstration projects, including 13 in Hawaii and one in Australia. Here are some of the highlights from the 2014 and 2015 cohorts. 
TerViva: This company signed contracts to plant 400 acres of its biofuel-producing pongamia tree in Hawaii and Florida, and closed $2 million in series B financing in the summer of 2015. TerViva says its project on Oahu's North Shore helped a local nursery expand operations by 20 percent and hire additional full-time employees. Kamehameha Schools pitched in financing for a state-of-the-art filter station to irrigate the company's 157 acres on the North Shore. TerViva is now testing crop rotation in its fields, which may help address some of Hawaii's agricultural challenges.
Stem: This energy-storage company partnered with HECO to deliver a $2.1 million, 1 megawatt pilot project with Honolulu-based Watanabe Floral. HECO expects such systems will help it manage the intermittency of renewables like wind and solar, potentially allowing their greater use.
Ibis Networks: This startup used EEx money to deploy its InteliSocket technology at three UH campuses, helping reduce plugload electricity demand by more than $40,000 a year.
FreeWire Technologies: EEx connections helped this mobile battery-charging technology land on the campuses of Stanford University and LinkedIn, allowing drivers of electric vehicles to recharge during the day, without the need for extensive rewiring or charging stations.
Amber Kinetics: The company obtained a 20-megawatt contract with Pacific Gas and Electric,
providing energy storage through
flywheel technology, a vastly different approach from traditional battery storage.
Bidgely: This software provider completed a pilot project with PG&E that reduced customer energy use by 7.7 percent in the San Francisco area. For instance, one of the things Bidgely's software does is analyze the energy consumption of appliances and help customers identify key areas of overuse.
---
Ink Stain Keeps Spreading
Luis Salaveria, the director of state Department of Business, Economic Development and Tourism, uses a colorful metaphor to describe Hawaii's clean-energy ecosystem. "It's kind of like an ink stain on your shirt: People can't help but look at it," he says. "And it's growing all the time."
This ink stain is drawing investment and collaborations from around the world as others study Hawaii's transition to a clean-energy future. Why is Hawaii the testing ground? High energy prices make renewables, efficiency and alternative fuels a better investment in Hawaii than in places where energy is relatively cheap.
The other main factor is Hawaii's strategic military position. Pacific Command based at Camp Smith oversees about half of the globe, more than any other regional command, and that requires vast resources, so the military is constantly looking for ways to increase efficiency, reduce costs and keep its personnel effectively supplied at all times. These factors prompted the Office of Naval Research to give $30 million in 2013 to help launch the Energy Excelerator, a 501(c)3 clean-tech incubator based in Downtown Honolulu.
EEx's task is to find, cultivate and incubate innovators who will help Hawaii achieve its goal of 100 percent electricity from renewable energy by 2045, and increase the energy resiliency of the U.S. military.
During the last year, EEx has brought in some additional partners in finance, energy, transportation and the built environment. GE Ventures signed on as part of the EEx advisory board, helping provide funding and expertise, in exchange for a sneak peek at EEx's new technologies.
New Zealand utility Vector signed on for a similar deal as EEx's first international partner and a company already familiar with the challenges of an island-based energy ecosystem. "Innovation is core to Vector's growth," says Simon McKenzie, CEO of Vector. "Energy Excelerator and its pipeline of innovation will help us test and scale new solutions."
Blackstone Charitable Foundation partnered with EEx last year to fund entrepreneurism, choosing EEx as one of 20 organizations worldwide to receive funding. "Blackstone is one of the world's biggest developers and many of our companies have the solutions for our built environment," says Melissa Uhl, EEx's director for policy and partnerships. "Blackstone has the ability to help technologies deployed and proven in Hawaii's commercial buildings scale to other markets."
The other addition to EEx's strategic partner list in the past year is Denso, a global auto parts manufacturer and a sign that EEx recognizes the importance of clean-energy innovation in transportation.