This House Offers Hope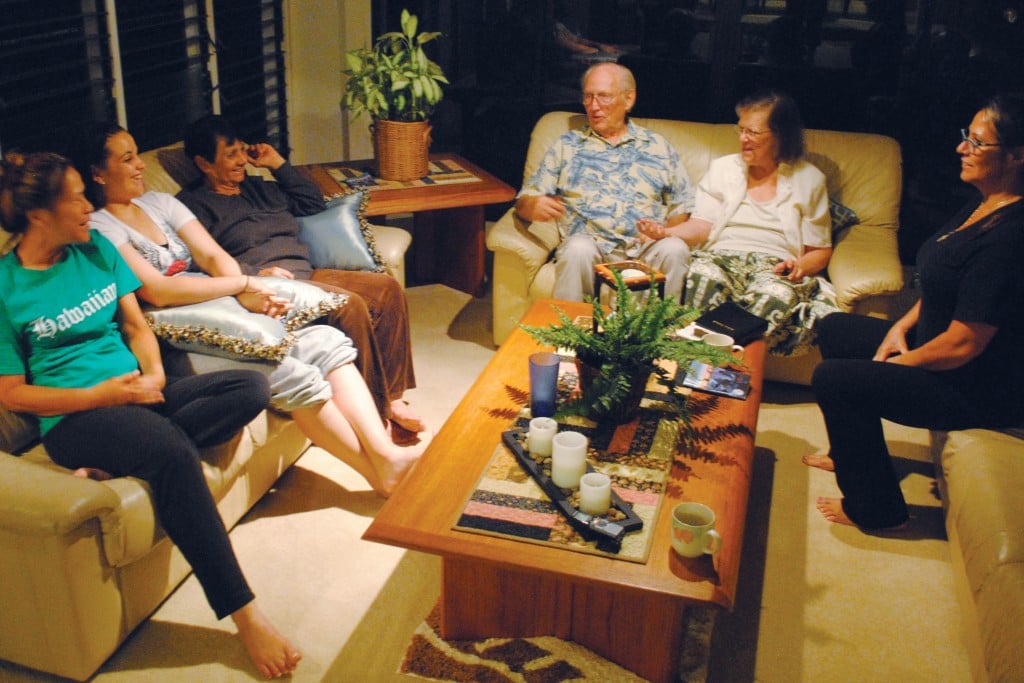 The Rev. Samuel Cox doesn't talk like a preacher when he speaks about the odds of a woman starting a new life after prison. He calls it like a gambler: "The dice are loaded," and not in the woman's favor.
He knows that without help, women parolees usually can't get housing or jobs, and most return to their old environments – the environments that may have led them to crime in the first place. So, two years ago, Cox donated his Kailua home to the church he serves – leased it for $1 a year in perpetuity – so it might provide transitional housing for women leaving the nearby Women's Community Correctional Center, the only women's prison in Hawaii.
That home is known as the Beacon of Hope, established partly in memory of Cox's late wife, Rima, who worked at the prison. Today, Beacon of Hope is a safe place for six parolees at a time to rebuild their lives after being released from prison.
Cox, visitation minister at Kailua United Methodist Church, was born in 1933, the son of a Pentecostal minister. During the Great Depression, he saw his father's parishioners bring food instead of money to the church; his dad, in turn, urged anyone hungry to help themselves to the food.
"So I knew from an early age that, if we share, we will always have enough," Cox says.
He has degrees in both theology and social work and, after traveling the world as social work missionaries, he and his Japan-born wife moved to Hawaii in 1965. They bought their Kailua home for the "outrageous" price of $23,000.
Cox was hired as a group social worker for the state and served as the executive director of the Moiliili Community Center for nine years. Then he helped start Hale Kipa, a nonprofit that helps troubled youth, and he led it for 26 years. By the time Cox retired, Hale Kipa had 12 home sites, so he has been through the approval process needed for a group home many times.
"This is the first home I have ever known in my life. It's my first 'safe place' — where I feel secure."

"There are two things that make the Beacon of Hope house work," Cox says. "First of all, the women have jobs or we help them find a job. We call employers and then they can each afford to pay a modest rent."
Tommy Johnson, the Hawaii Paroling Authority's administrator, agrees with Cox on the importance of those issues. Though he would not speak specifically about Beacon of Hope, Johnson says, "The three main factors that determine a parolee's success on parole are, one, safe and adequate housing, two, ability to earn a living wage and, three, being in a nurturing and caring positive relationship."
The six women residents at Beacon of Hope pool their money for food and work together to keep their new home clean and orderly – a wall chart lists chore assignments.
The women live at the house for about a year. When they are ready to transition out, Cox and the Beacon of Hope program sponsors write a letter of endorsement for each, stating that she is a good rental prospect, is no longer on parole and has a good employment record. Women released from prison are less prone to recidivism than men; nonetheless, one in three women do return to prison within three years.
"Together with partner churches, we aim to keep the house sustainable. We are finishing our second year. Our idea is maybe this can be replicated. Maybe other churches would like to do this. It would reduce the cost to the state – to house the women costs a lot of money."
To get the house ready for regular residents two years ago, volunteers from the church and other organizations stepped in. When a fence blew down in a storm, volunteers rebuilt it. With contributions and grants, the goal is to sustain the ministry for women leaving prison for many years to come.
Cox's grown children are totally supportive of the new purpose of the home in which they grew up. And Samuel Cox has remarried. His wife and co-founder of Beacon of Hope house is Babs Ripple, a minister whose career included working with women who had experienced trauma and sexual abuse.
Some women can't go back home ever. One told Ripple: "This is the first home I have ever known in my life. It's my first 'safe place' – where I feel secure."
"They love having a home and they work hard to take care of it," Ripple says.
Each Wednesday evening, the couple meets with residents and program director Daphne Hookano at the Beacon of Hope. Hookano recently earned her substance-abuse counseling certificate from Leeward Community College and is working toward a master's degree in social work at UH. She lives independently and, thanks to a three-year grant from the Castle Foundation, is Beacon of Hope's only paid employee, earning $24,000 a year plus health insurance and other benefits. Hookano also networks with women's prison programs and with churches in the community.
When I visited Beacon of Hope house one Wednesday night and inquired whether it was OK to ask personal questions or take photographs, Hookano said firmly, "You can ask us anything. We've turned our lives around!"
Ripple beams when she talks about the women: "They're preaching love and helping your neighbor. We're so pleased. Our church (Kailua United Methodist Church), too, has benefited. In fact, some of the women have come to our church. Daphne – she spent five years in prison – has told her story in church and now is part of our praise band. And she's talked in other churches and even theaters. Some people come up and say, 'Her story is just like my story. If I wasn't lucky, I'd be just like her.' "
One of the women currently living at Beacon of Hope is program monitor Sarah, sort of a house mother, and she works at Kualoa Ranch in its all-terrain-vehicle department. John Morgan, president of the family-owned business, says that, historically, Kualoa was a Hawaiian puu honua, a place of refuge.
Today, he says, among the company's more than 250 employees are some who have paid their debt to society and deserve a chance. He says they prove themselves by their actions.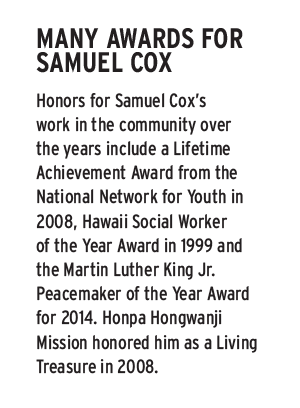 "First, they have to show they have the qualities we're looking for," Morgan says. Sarah, he adds, "has the right attitude, treating other people with respect and dignity."
Bob Pestana's Aloha Rentals in Kailua employs between 12 to 18 people, including another current resident of the Beacon of Hope.
"I do all the hiring and firing myself," Pestana says. "I won't hire anybody who has done anything like a sex assault," but, "I've always had my heart open to these people and I'm for giving anybody a second chance.
"I've had some awesome employees – and others just don't work out," he says. "As long as my employees give me a day's work and follow the rules of this company, that's what's important to me."