This is a Tourist Spot?!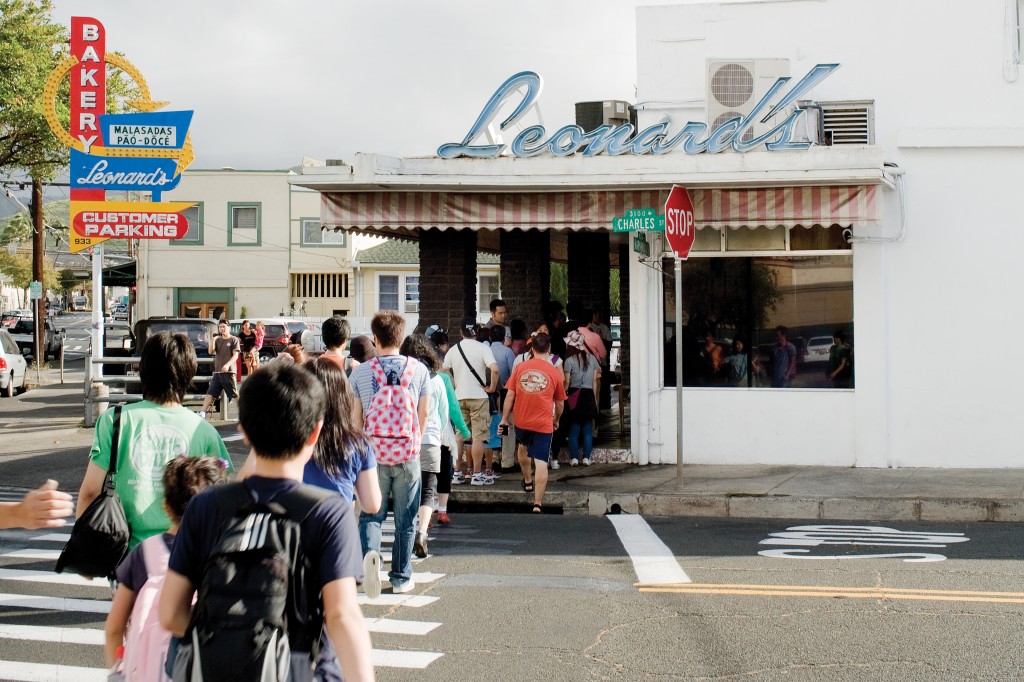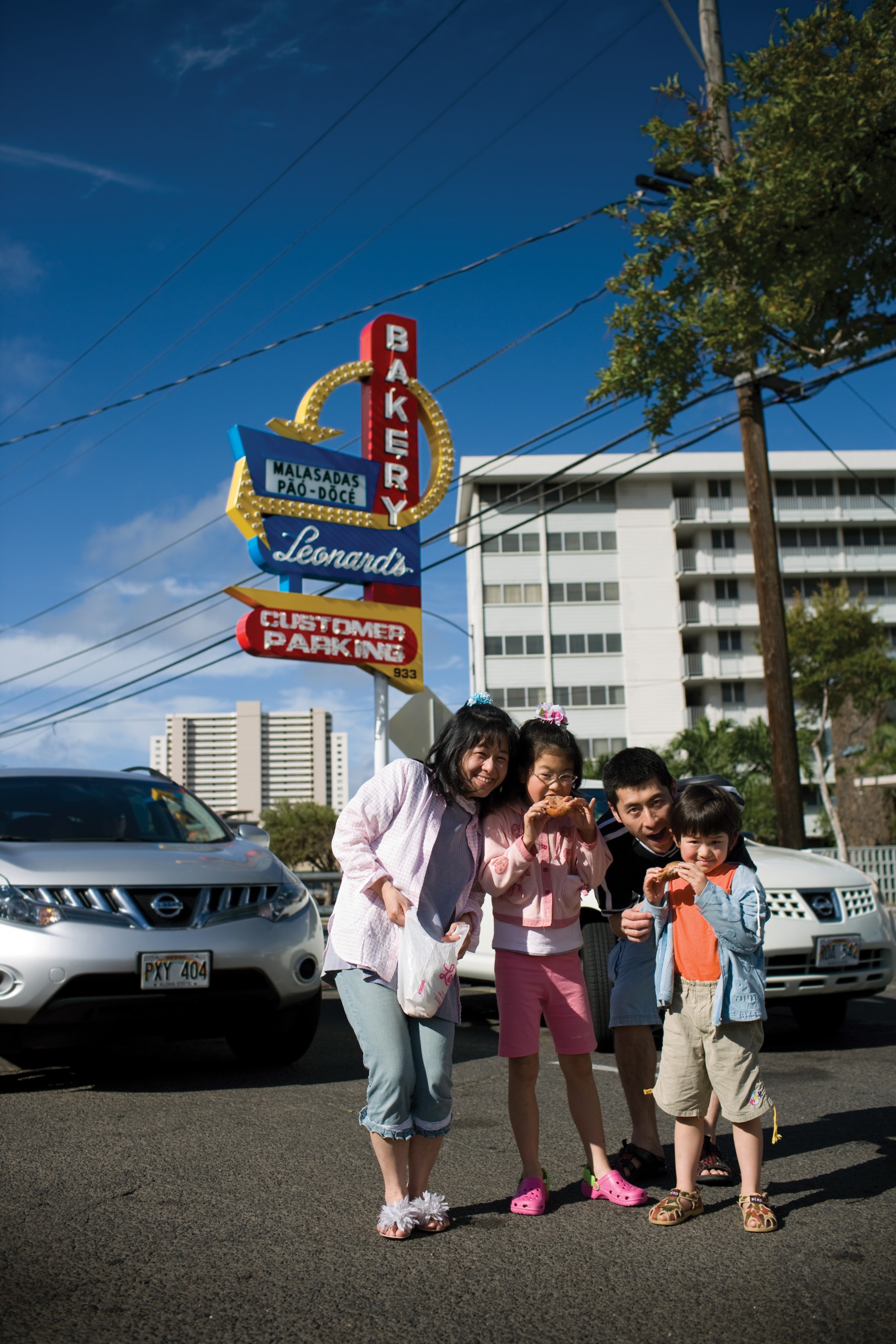 When Mitch D'Olier left Honolulu's Victoria Ward Co. to lead Kaneohe Ranch, the largest landowner in Kailua, on Windward Oahu, he thought he would see few tourists on the job.
"When I was at Victoria Ward, about 30 percent of our business was from tourists. (In Kailua,) I expected about 0 percent of our business to be from visitors," he says.
But on his second day on the job, he pulled into one of his company's parking lots in the middle of Kailua town and was startled to see two Mustang convertibles full of sunburned Japanese visitors, who then poured into the Starbucks and Jamba Juice outlets. No one is surprised to see Japanese tourists in Kailua anymore.
Across Hawaii, many tourists are showing up at stores, beaches and other sites that were once patronized almost exclusively by locals. The change is great for business, and many companies are encouraging these unexpected customers. But some regulars resent the longer lines that come with more adventuresome visitors.
D'Olier, president and CEO of Kaneohe Ranch, says he is acutely aware of the tension that develops as you try to make an enterprise or a destination more appealing to local residents.
"We are not building for the tourist market," he insists. "We are building for our residents and the tourist market just happens to be there. But you know, if you create a perfect place, people will want to go there."
"What the research shows is that people want authentic experiences," says Mike McCartney, head of the Hawaii Tourism Authority. In part, he says, this is a natural evolution of a "mature" visitor market – more than 60 percent of the 6.5 million tourists arriving in Hawaii annually are repeat visitors.
"They are looking to be a little more entrenched in our culture and way of life," agrees David Uchiyama, HTA's marketing manager. "There has been much more of an effort over the past decade or so to focus on who we are, from the host culture to the multicultural people we are."
Small businesses and communities who never thought of themselves as focused on the visitor market have discovered opportunities. The No. 1 example is the venerable Leonard's Bakery in Kapahulu.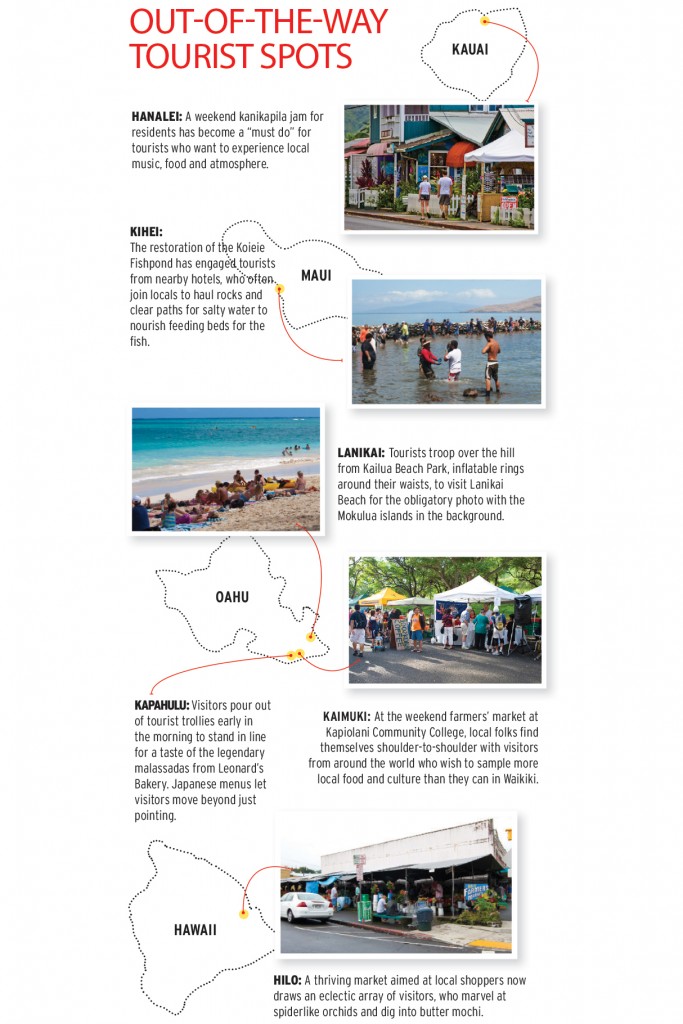 "They are coming in huge numbers," says manager Darlene Young, an 11-year veteran with the bakery. It always had a steady supply of out-of-state customers, primarily Japanese, who would stop for a malassada and coffee. But now, prompted by articles in visitor magazines and mentions in guide books, they come in droves, eager for a taste treat and a photo op in front of the iconic store.
"We try to get them in and out, but you know, some of the locals are complaining that 'Hey, your line is so long now,' " Young says. "We try to tell them, 'Don't come between 8 and 9 a.m. That's when the trolleys come.' "
Pablo Gonzalez, owner of Lanikai Juice, saw Kailua's potential as a tourist spot as far back as 1999. "I thought Kailua could be a place for the Japanese, but at that time, people were not ready for this," he says.
Today, Gonzalez says, as much as half of his business comes from visitors, and perhaps 30 percent of them are Japanese. In part, he says, this success is because he promotes his business in magazines aimed at the Japanese and other visitors.
He's not yet sure whether he is ready to expand, either to capture more of the local market or the visitors. But the folks at Leonard's have already smelled the coffee.
They recently opened a branch of their bakery, through a friend of the family, in Yokohama.
Tokyo might be next.