Top 100 in Real Estate: Neighbor Island Profiles 2019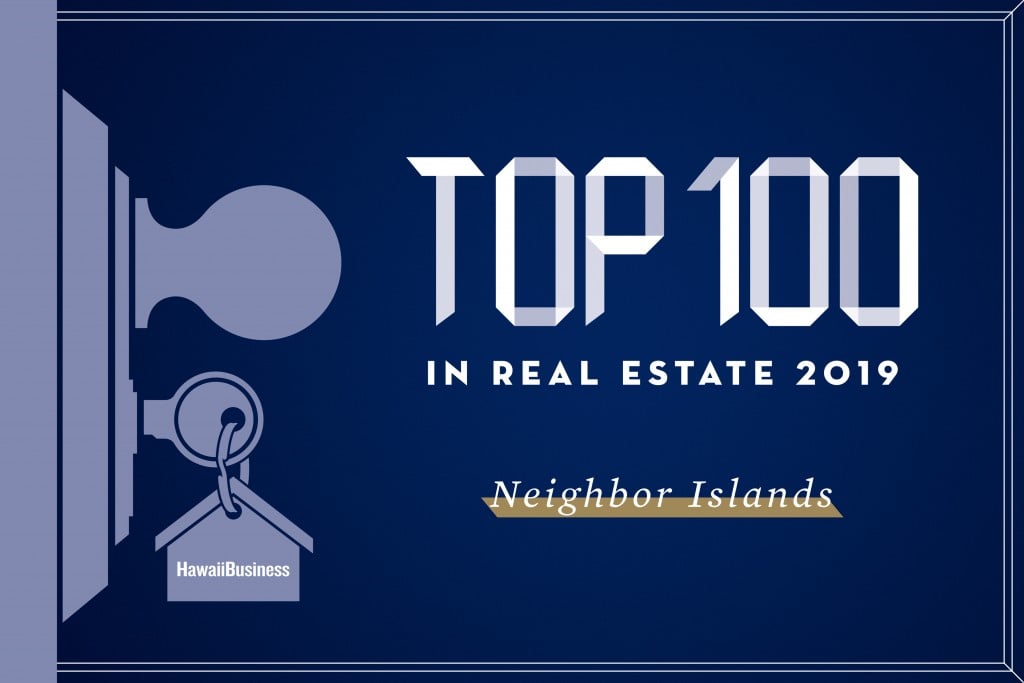 When it is time to buy or sell a Neighbor Island home, it makes sense to go with one of the best. The following section profiles outstanding Realtors who made this year's Top 100 in Real Estate.
Yvonne
Summerfield
Principal Broker/Owner R(PB), ABR, CLHMS, CIPS, CRS, CSP, ePRO, GRI, MCNE, RFS, RSPS, SFR, TRC, RB-20090
Yvonne Summerfield is honored to once again receive Hawaii Business' Top 100 Realtor 2019 Award for the ls-land of Kauai. She is consistently one of the top Realtors in the State of Hawaii and she has been Kauai's # l Sell-ing Realtor, Most Sold Transactions from 2015 to 2018.
For 15 years, Yvonne has used her extensive market knowledge and skills to help her clients achieve their real estate goals, and hos earned 15 real estate designations and certifications to better serve both buyers and sellers.

"Thank you to my loyal clients, I owe my success to you and appreciate your business. It was my privilege to help 26 buyers and 42 sellers in 2018. I value the trust you place in me and remain committed to continuing to provide exceptional representation with the highest levels of service, integrity and discretion."
– Yvonne
Kauai's Only 12 Time Top 100 Realtor In Hawaii 2018

Kauai's # 1 Selling Realtor, Most Sold Transactions

2015-2018

# 1 RE/MAX Agent In Hawaii 2006-2009, 2013-2018

#11 RE/MAX Agent Nationwide 2018

#31 RE/MAX Agent Worldwide 2018
"Yvonne is the best! We have bought and sold many properties during the past 50 years in many places, including Kauai. And she is the best real estate person we have ever dealt with. She is a real professional and is dedicated to her clients. If you are a buyer or seller, call Yvonne now and you cannot go wrong!
– Francis Parnell, Koloa
Lynda Gill
CRS, RENE, SRS, RS-63088
Lynda Gill is a respected and accomplished real estate professional specializing in residential and resort property sales on Kauai. For over 15 years she's worked as a full time Real Estate agent building long lasting relationships with her clients, colleagues and professionals throughout the industry. She has earned clients' loyalty and colleagues' respect for her integrity and service, and for ensuring that even the most complex transactions are satisfying experiences.
Lynda and her husband went from "just looking" at Kauai real estate in 1992 to buying a vacation rental condominium in 1998 and then leaving Orange County, California in 2004 for their Kauai home. She knows from personal experience that buying or selling real estate is not often done in a straight line.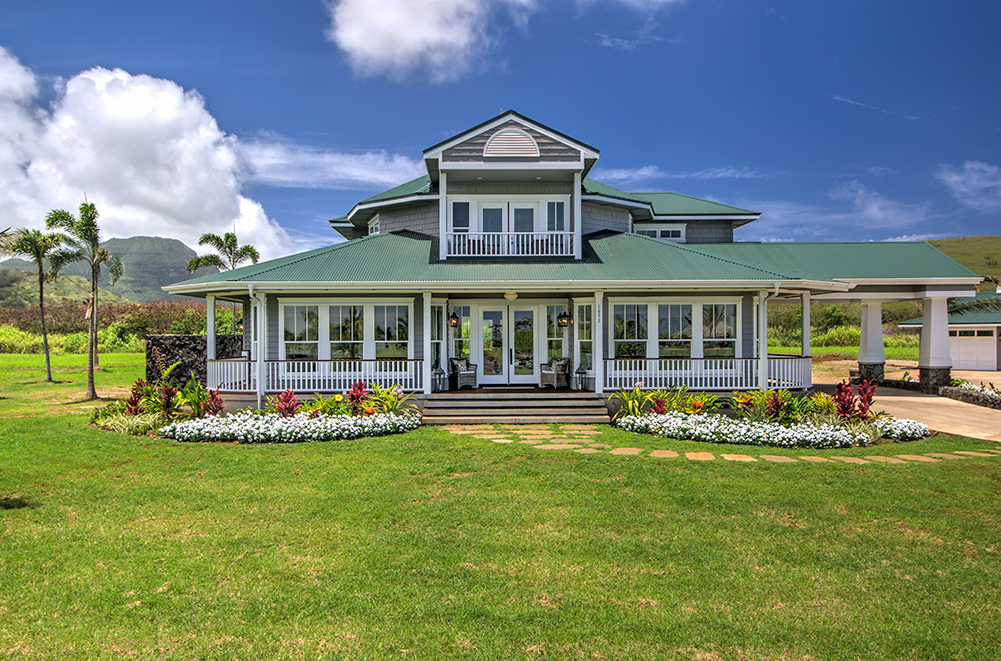 "Living on Kauai has been a dream come true. I'm fortunate that my career affords me the opportunity to develop life-long relationships while sharing the history and beauty of my island home. I'm honored and humbled to receive The Hawaii Top 100 award and want to acknowledge everyone who made it possible.
My clients: You hired me to represent you in your real estate transactions. I sincerely thank you for your loyalty and support
The incredible RE/MAX support team: You lift me up. Thank you for your exceptional skills, talents and 'can do' attitude.
My fellow Kauai Realtors: I appreciate your integrity and professionalism. It's gratifying to work with highly knowledgeable individuals with a willingness to help one another.
My supportive and wonderful husband: You've come to know when I say I'm going to leave the office in 'Just five minutes!!!' that I mean it when I say it. Thank you for your patience because it's never been just five minutes! Not once. But I'll keep trying."
-Lynda Gill
Tomoko Matsumoto
Realtor®, Principal Broker, RB-20042
Tomoko Matsumoto is well known throughout the Kohala Coast for her informed and experienced guidance — not only to buyers and sellers but to the development and investor communities as well. This combination of financial acumen and exhaustive market experience is more than a differentiating attribute; it is the driver behind an impressive client list and property portfolio.
A noteworthy example is the first offering from MaunaKeaLiving.com: a collection of real estate offerings at the esteemed Mauna Kea Resort. The centerpiece of the offering is what may be the most desirable beachfront condominiums in all of Hawaii. Set directly on the beach considered to be the best in the state, Hapuna, these residences enjoy an unrivalled location and amenity set. Prices range from $1.69 to $8 million. There is also a collection of spacious single-family homesites with long coastline views set high above the Mauna Kea Resort, and two larger development parcels of 17 acres and 10 acres.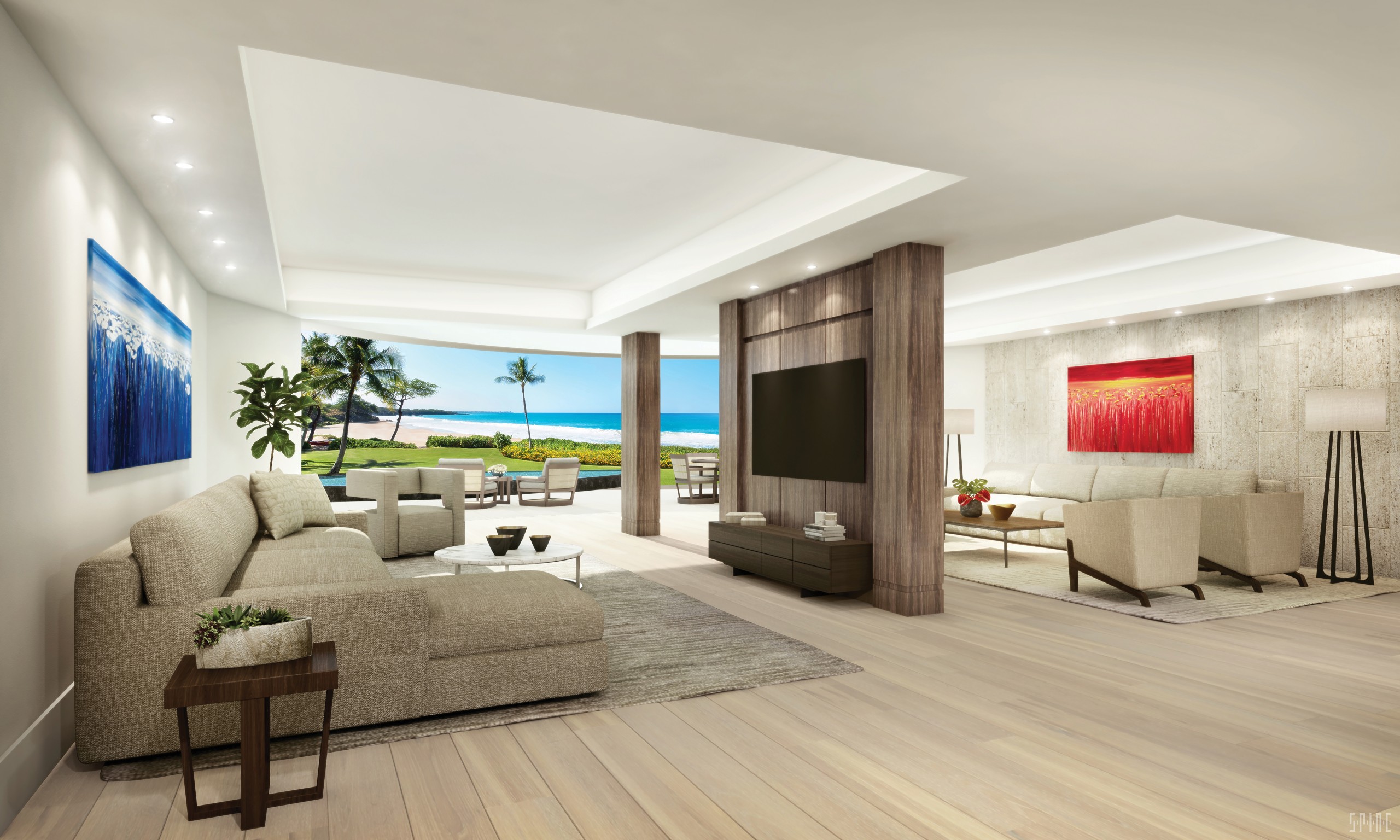 To learn more about these properties, along with a host of significant private offerings in the area, contact Tomo and her team at either MaunaKeaLiving.com or at Hapuna Realty.
Denise S.
Nakanishi
Realtor (B), RB-17031, ABR, CRS, GRI, SRES, ePRO
When it comes to moving property on the East side of Hawaii Island, the members of Team Nakanishi have their fingers firmly on the pulse of the market. Under the watchful eye of Denise Nakanishi, Team Nakanishi's sales numbers have surpassed 1,100 since Denise began her career in 1990. Denise attributes the genesis of her success to the discipline she learned as an active duty military officer. "The military taught me the value of hard work, but I also learned that you can accomplish a great deal more by working together, setting goals and taking "mission orders". I learned to discover ways to get things done instead of looking for reasons you can't succeed. I've learned to be mission-oriented. When I put a client in my car, I remind them that I'm on a mission…and to stop me if they get hungry or thirsty." One value "Major Mom" tries to instill in her team is never to "sell" anything. "I feel our job is to assist. We treat our clients like they are family".
With her oldest daughter, Mealoha Kraus, joining her in 2005, they shared the coveted REALTOR® of the Year award for Hawaii Island REALTORS® in 2009. Denise was awarded the Prudential Legend Award with her former affiliation. In addition, she won a national marketing contest for her innovative marketing. "Mealoha and I actively look for ways to make our listings stand out. Our marketing plan is always evolving. We know we must stay ahead of the pack if we are going to dominate our market. The digital platform has complimented exposure for my weekly real estate advice column which appears every other week in the Hawaii Tribune Herald.
Joining Team Nakanishi in success is also Denise's middle daughter, Kealohanui (Nui) Browning and Danny Krause. We are all fully involved in our community. Mealoha chairs the Hawaii Life Charitable Fund and is an avid Roller Derby girl. Nui is very involved with our local chamber. Denise devotes a great deal of time to Veteran's causes while Danny stays busy rehabbing homes. We all love being part of the team. We love what we do and where we are!
Gregory Harbottle
R(PB) #19615
When Kawika Kiapo sings "there's a place where I come from on the east side of paradise, where blue meets blue and the ocean and the sky become one…" he's talking about Gregory Harbottle's childhood home of Waimanalo. The eighth of ten siblings, Gregory spent his early years living that beautiful song, a life where kokua (helping others without expectation) and ho'ohau'oli (having fun) were simply the way things were done.
Nevertheless, after graduating from Kamehameha High School, this well-trained, proud son of veteran mechanic, decided it he'd had enough of Oahu, and it was time to explore the neighbor islands. He picked up his toolbox, took a chance and boarded a flight for Maui. Several years and many "learning experiences" later, Gregory found a niche that would later offer experience and opportunities that he could not have foreseen. Still in his early 20s, he began working as a bellman in the hospitality industry. But he didn't just "do the job." He watched. He observed. He learned. Uniform services, front desk, storeroom, food and beverage … all of it.
After two decades at the Kaanapali Alii, his natural curiosity led him to also understand the owner/operator relationship. And his upbringing served him well. Helping guests, owners and visitors was natural to him and, well, fun. He loved it.
Soon it became evident to those around him that Greg was ready to grow into a new career. A respected, veteran realtor urged him to study for a real estate license. Thanks to the academic discipline learned at Kamehameha Schools' ROTC program, Greg applied himself to the courses and became a licensed realtor.
But that was over 15 years ago. Today Gregory Harbottle is consistently one of the top performers in his industry. Ask him why and he says simply, "Trust. I like to make people happy. If I help them connect with their dream home, then they're happy, I'm happy, everyone is happy. And I've earned that trust." And that's the perfect place for one who learned early on to have fun by helping others, in the paradise where blue meets blue, and the ocean and the sky become one.
Marco A. Silva
REALTOR®, Broker, RB-20599,
Certified Luxury Home Marketing Specialist®, CLHMS
Certified Negotiation Expert, CNE
Certified Residential Specialist, CRS
Marco facilitates high end sales and acquisitions of luxury real estate on Hawaii Island.
Focusing his expertise on Kona's luxury real estate market, including Hualalai Resort and the resort communities of the Kohala Coast, Marco has extensive experience and knowledge of these affluent communities.
To put it simply, Marco SELLS high end real estate. He consistently ranks in the top percentages of Hawaii Island Realtors for sales volume production and number of closed transactions.
A highly trained resource for his clients, Marco is a Certified Luxury Home Marketing Specialist, Certified Residential Specialist and Certified Negotiation Expert.
As part of the Coldwell Banker Global Luxury network, Marco is able to utilize Coldwell Banker's unparalleled global reach for his clients. Exemplary properties require extraordinary marketing.
Marco has built a tremendous referral network from past clients, friends and family, who appreciate his work ethic, attention to detail and personable demeanor. His Big Island roots and connections in the local community allow him the honor of working with clients who currently call Hawaii home and those who join us from around the world.
Honesty and integrity are the two founding principles of Marco's business. His foremost concern is YOU and your family, and he works exceptionally hard to that end.
When you are ready to discuss high end real estate on Hawaii Island, make sure you speak with Marco.
Karen Ferrara
MBA, Realtor
With 25 years of experience in Global Finance, Construction & Real Estate and a Master's degree in Business- Karen is a local expert with a global network and committed to providing world class service. Karen considers it an honor to share the home buying and selling experience with each client. A Real Estate decision is an intimate (and confidential) moment of each person's life, and a very important financial decision for each client. Karen seeks to make this process as seamless as possible. Providing the finest research, intelligent analytics, strong negotiation, professional photography and a staging consultation (for seller clients), Karen excels beyond the competition to provide exceptional and professional service to each client, every time. With a focus on service, Karen takes pride in garnering exceptional results for her clients and welcomes the opportunity to assist you in the important decisions and the business of buying or selling your Hawaii Real Estate.
"We hired Karen Ferrara based on a recommendation from a friend. We had our home listed for a year with another realtor with no success. We did some research on Karen's sales and how she markets properties. We were most impressed and set up a meeting with her. Again, we were very impressed! Three weeks later our home sold with a very "clean" contract, cash purchase, and a 30 day close. The whole process was seamless. She told us at our initial meeting that she works very hard to sell everyone's home and we found that to be the case! The video and photo shoot took two full days and we couldn't believe the quality. If you are looking to hire a great realtor, you need to call Karen!"
– Doug and Debbie from Kohanaiki, Hawaii
Jenni Lee
R(S), RS-69239
The moment you meet Jenni Lee you immediately notice her tenacious energy that will unite you with the spirit, beauty and romance of the Big Island.
With over $21 million in sales in 2018, Jenni feels she is just getting started. "2017 was an important building year, and 2018 was just the first step in that continual growth". She has worked in the Kona real estate industry for over 12 years, which allows Jenni, in consort with her team, to provide her clients unparalleled professionalism and preeminent customer service with ALOHA.
After a decade of unprecedented success, Jenni Lee has brought her polished reputation to her exceptional representation of vacation homes, luxury estates, coffee farms, condos and vacant land.
Jenni attributes her success to having found a balance between her career and her passion for animals and supporting our Kona community through giving back to the Hawaii Island Humane Society. A portion of every sale goes to the shelter animals. She also donates her time in serving on the HIHS Board of Directors, and plays an integral part in the organization.
Speaking of animals, Jenni assists her clients in relocating their beloved pets to the island, and even arrives in her calvary blue Tacoma truck to pick up her clients and pets from the airport to allow for a stress-free arrival.
Jenni is also known for her compelling staging talents that help showcase any home or condo in the absolute best light. With classy island furnishings and accessories, she offers a complete staging package as a service exclusive to her clients. Escrows come about quickly once Jenni does her "magic".
Jenni has built an exceptional website as a wealth of information for her clients from searching for pet-friendly properties, to Hawaii county resources, to hosting your vacation rental property site. Check out Jenni's website at www.KonaLuxuryProperties.com.
The purchase or sale of a home is among the most important transactions anyone can make in their lifetime. Jenni stands ready to bring her expertise and enthusiasm to every aspect of the real estate process, and frequently becomes long time friends with clients through the relationship they build during a transaction.
Sean Ahearn
Realtor® (B), Partner
It's with great gratitude and good fortune to be selected as a Hawaii Business Magazine Top 100 in Real Estate designee for the third time.
I really appreciate the trust and confidence placed in Elite Pacific Properties and myself by our clients – it's a significant responsibility and one we take very seriously.
I'm very grateful to all the folks at Elite Pacific Properties for their continued support and to all of the Kauai real estate practitioners and the various ancillary real estate professionals that participated with me in this year's transactions as well.
Debbie Arakaki
R(B), Partner, CRS,
RB-20674

Debbie Arakaki, born and raised in Hawaii, has been an active member of the Maui business and real estate communities for over 35 years. She is a top producing residential broker since 2005, and Elite Pacific Properties Partner since 2013. Her well-rounded knowledge of real estate and understanding of the lifestyle and culture of Maui are assets to her clients. Specializing in West Maui and Launiupoko, she is passionate and excited to be helping her clients realize their real estate dreams and goals in Maui.
Donna Duryea
REALTOR(S), GRI, SFR, AHWD, CRS
Born and raised in Hawaii, Donna Duryea will tell you that every fiber of her being reflects the spirit of Hawaii. One of Hawaii's premier real estate professionals, on the Big Island as well as Oahu, Donna thrives on helping clients make the most of their buying and selling opportunities. With her true "aloha spirit" reflected in every client interaction, Donna has been named one of Hawaii's Top 100 Realtors for the past 7 years. Donna has a true passion for the island home and strives to deliver with positivity, kindness and enthusiasm.
Erik Jacobson
REALTOR®, RB-21678
"We LIVE here. We WORK here. We PLAY here. We KNOW West Hawaii real estate!" The Jacobson Team's tagline says it all. With over 20 years combined real estate experience, Erik & Romy Jacobson help clients find the perfect home, getaway, or investment property. Repeat clientele has been key to their success as they've helped multiple generations of families achieve their real estate dreams. Erik and Romy serve communities from Kamuela to Kona with an emphasis on the Kohala Coast Resort areas. LIVE, WORK, PLAY in Hawaii ~ Erik & Romy can help make it happen!
Riette Jenkins
Realtor-Broker, Partner
Riette Jenkins, Realtor, Partner, and Broker-In-Charge for Elite Pacific Properties in Wailea, Maui, represented Mainland buyers in the third highest sale of 2018 for all Hawaii: a spectacular $20,000,000 home on a half-acre of prime, beachfront property on the southern shore of Keawakapu Beach near Wailea.
Past President of the Realtors Association of Maui, past Director of the Hawaii Association of Realtors, and an award-winning Realtor, Riette has successfully represented developers on new project sales on Maui. A successful Broker-Realtor for more than 30 years, Riette Jenkins specializes in premium, high-end properties and consistently ranks among Hawaii's top agents in multi-million dollar sales. Her success is directly attributable to her experience, intimate knowledge of the Maui marketplace and her genuine affinity for working with people—buyers and sellers alike. Understanding all sides of a real estate transaction is a skill Riette has honed, earning her the trust of her clients.
Jim
Karlovsky
RB-21662
Professionalism, preparation, responsiveness, communication and accountability are the emphases of my business. Having worked as a licensed real estate Broker in 3 states over 13 years, with $6.7 Billion in real estate advised upon and with the experience of more than 150 completed transactions involving luxury residential, vacant land, retail, office and industrial property types, I bring a wealth of knowledge and experience to the real estate advisory and sales services I provide to my clients here on Kauai. I hold myself to the highest ethical standards and always place my clients' interests above my own. With an unwavering and unsurpassed work ethic, I work to advance the objectives of my clients with integrity and in a manner that fosters a sense of trust and respect.
Annie Mendoza
Realtor®, R(S)-71220
Annie Mendoza is honored to receive Hawaii Business' 2019 Top 100 in Real Estate award! She specializes in Real Estate on The Big Island's Kohala and Kona Coast; predominantly the resorts and surrounding areas, (Mauna Lani Resort, Mauna Kea Resort, Puako, Waikoloa Beach/Village, Waimea, Kailua-Kona). With over 38 years on the Big Island, Annie's connections, experiences and extensive knowledge give her clients an extra advantage. Going "above and beyond" the normal duties of a real estate professional is a common description from Annie's clients. They say her savvy and diligence are surpassed only by her spirit of 'Aloha'. Annie is proud to be associated with Elite Pacific Properties, the State's leading luxury brokerage and the #1 producing brokerage on the Big Island.
Elite Pacific Properties
Annie Mendoza
250 Waikoloa Beach Dr., Suite B14
Waikoloa Beach Resort, Hawaii 96738
Ph: (808) 557-5831 | annie@elitepacific.com
Robert R. Myers
Realtor (S), SRS, RS-58532
Robert's passion for Maui and real estate has helped him earn the title of one of the top-producing agents. Robert has earned a spot on the "Who's Who in Hawaii Real Estate" list and has also been named to the Hawaii Business Magazine Hall of Fame for his achievement of being one of the Top 100 Realtors in Hawaii for nine years. With over twenty years of experience in real estate and a deep appreciation and love for Maui, Robert is committed to fully understanding his clients' needs and dreams in home ownership and dedicating himself to providing exemplary service to all clients. Robert is a designated Sellers Representative Specialist (SRS) and uses his commitment and focus to help his clients, whether buyers or sellers, have their needs heard and achieve their dreams.
Dennis Rush
Realtor® Broker RB-16109
Dennis has successfully represented both Buyers and Sellers in the Maui Luxury Real Estate market since 1992. He has earned the elite status for the seventh year in the TOP 100 REALTORS HALL OF FAME in sales volume. Experience counts in selling exclusive Wailea Resort, Makena Resort and South Maui Estate properties. Dennis now represents Sellers for WAILEA POINT, WAILEA BEACH VILLAS, WAILEA HIGHLANDS, WAILEA GOLF VISTAS, PARADISE 808 MAUI and MAUI BEACH PLACE among many others. Contact Dennis for immediate service!
Kelly Shaw
GRI, ePro, ABR, CRS, CLHMS
Aloha Friends, I am humbled and blessed to be a part of Elite Pacific Properties, Hawaii's premier luxury real estate firm. The cutting edge technology and support offered by Elite Pacific allows me to focus my time on making sure my buyers and sellers receive the personal service they deserve.
As a local Hawai'i Realtor with over 15 years of real estate experience, I have my fingers on the pulse of the Kailua-Kona community and my attention on the needs of my clients. Guided by a deep love for Hawai'i, my approach to real estate is a woven mantle of energy, dedication, knowledge, and respect. Passion permeates my real estate practice, but ultimately it's about you, your needs, your dreams, your desires, and I'm grateful to be a vehicle to help you achieve them.
A sincere mahalo to my clients, family and friends who are the heart of my success.
Hannah Sirois
Realtor®, Broker,
RB-15263

"Over three decades I've delivered best-in-class properties to the Kaua'i market with the care and expertise required to undertake the most sophisticated transactions. Mahalo to my clients and to the exceptional team at Elite Pacific Properties for the privilege of being of service."
34 years of real estate experience
1,130 closed transactions
$790,000,000 in total sales volume
Licensed Broker in Hawai'i since 1990
Prior recipient Pacific Business News' 40 Under 40
Past President Kauai Board of Realtors
Director at Large Hawaii Association of Realtors
Partner Elite Pacific Properties
Robert D. Wilkinson
Broker, RB-21193
When it comes to buying or selling your property in Kailua-Kona, Robert Wilkinson has what it takes to guide you to successful results. With 32 years of real estate experience, top-notch marketing (both locally and on the mainland), and unsurpassed determination, he does whatever it takes to help you accomplish your goals. Robert's unique real estate marketing includes the Bay Area and Southern California beach areas of the West Coast. Without obligation, he offers free information-packed special reports that can help with any real estate transaction. As your guide to Kailua-Kona real estate, Robert will ensure that you get the most out of your Big Island investment. Give him a call today and discover the difference he can make for you.
Julie A. Black
Principal Broker, Realtor, RB-14203
Julie A. Black is the Principal Broker and owner of Kauai Dreams Realty. A resident of Kauai since 1976, she has more than 30 years of licensed real estate experience. Julie's extensive knowledge of the real estate industry and island community, enable her to provide exceptional value to her clients. Julie maintains an active presence in her community. She currently serves on the County of Kauai Board of Review and as president of the St. Catherine's School Advisory Board.
Julie has both the Certified Residential Specialist (CRS) and the GRI designation. Her most recent designation is the Certified Luxury Home Marketing Specialist (CLHMS) from the Institute of Luxury Home Marketing . Julie is a graduate of Santa Monica High School and the University of Hawaii at Manoa (BS). She is married to Milton "Jojo" Caspillo of Kapaa, and has two daughters, Kela and Leilani. Call her today!
Glenn M. Takase
Principal Broker
Born in Honolulu but raised on the Big Island of Hawaii, Glenn M. Takase started his Real Estate career back in 1991 after attending Willamette University in Oregon and eventually graduating from the University of Hawaii Hilo with a Bachelors of Business Administration.
What started as a temporary job to assist his Father, a prominent long time Hilo Physician and Real Estate developer with his real estate needs slowly but surely evolved into a full-time career which has now spanned the past 28 years.
3 years after first obtaining his Real Estate license, Glenn M. Takase opened up his own firm The Real Estate Connection in East Hawaii which was eventually bought out by Coldwell Banker Day Lum Properties in 1996.After 10 years as one of Coldwell Banker Day-Lum's top agents, Takase was named Principal Broker of the firm in 2006 overseeing 20+ agents serving the needs of their clients Island wide.

Coldwell Banker Day-Lum Properties
Cell: (808) 936-0692
Office: (808) 935-0399
gtakase@daylum.com
Wendy R. Peterson
Realtor® (S), RS-61995
There are few people on Maui that have as much history with the island as Wendy Rice Peterson. A sixth-generation Mauian whose roots go deep in the community, Peterson works passionately to encourage others to appreciate the island, its people and its history.
Peterson specializes in both residential and vacant land properties in the Upcountry area, and offers her clients a vast local knowledge of all regions on Maui and Lana'i. In addition to being Island Sotheby's International Realty's most productive agent in 2018, Peterson works to better the lives of Maui residents by actively serving on the boards of several of the island's nonprofit organizations.
"I'm honored and humbled to work on the beautiful island of Maui I love and call home," said Peterson. "I feel very fortunate to be working with Island Sotheby's International Realty, sharing my passion for the island, the spirit of aloha, the importance of community, and the commitment to go above and beyond for my clients."
Joni J. Metzler
Principal Broker, Owner
For more than 30 years Joni has specialized in resort project sales along the Kona-Kohala Coast, representing the most successful development projects while creating a strong and loyal client following along the way.
Prior to opening her own company, Joni was a top producer at Kohanaiki, where she was Director of Sales and Principal Broker, MacArthur and Company Sotheby's International Realty and the top agent at Hualalai Resort from its inception in 1995.
Devoting her time and energy to a variety of personal, civic and philanthropic causes and supporting the local community through various means rounds out Joni's very active life. She loves the outdoors and is an avid cyclist, both road and mountain biking, including several top medals in triathlon and Xterra events statewide. A key part of their modest family cattle ranch on the slopes of the Kohala Mountains, she enjoys horseback riding and handling the herd of black angus livestock, including breeding, birthing, roundups, branding and all that comes with the ever-changing challenge of raising beef cattle for market. Rounding out Joni's outdoor pursuits are fresh and salt water fishing, snow and water skiing, golf and the always evolving adventures with her husband John and their close-knit family.
Meghan Clair
Realtor (S), EcoBroker
Global Luxury Property Specialist
RS#69800
Meghan Clair has been an industry leader over the span of an 18 year career in Luxury Residential and Resort Real Estate on the island of Maui, HI. Meghan is an award winning realtor recognized Internationally since 2012 in the top 3% of agents Worldwide for Coldwell Banker. Contact Meghan for all your Maui Real Estate Needs!
2019/2014/2013 Top 100 Realtors State of Hawaii
2018

International

Presidents Premier Award Top 3% Worldwide

2017 International President's Circle Award Top 5% CB Worldwide

2016/2013/2012 Top Producing EcoBroker State of Hawaii
2016/2013/2012 International President's Elite Award Top 3%
CB Worldwide
Jordan Smith
Realtor®, RS-70830
Jordan Smith, the lead agent of the Kapono Group and his team, has built a strong reputation based on helping their clients achieve their real estate goals.
With well over $50 million in closed volume in 2018, the greatest satisfaction of their success is that the majority of the sales recorded with first time home buyers.
The Kapono Group's passion comes from working with the local community – the same community that each agent was born, raised and now resides.
What drives Jordan and his team is helping the next generation make Maui their home and to offer others the lifestyle that only Maui provides.