Tough Job But Some Woman's Got to Do It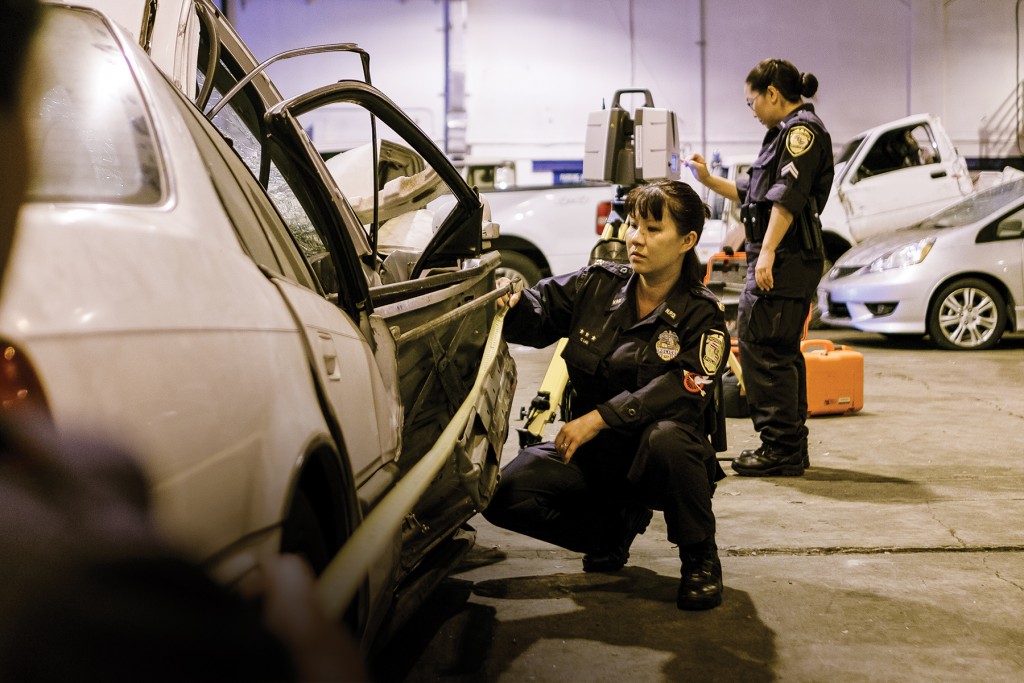 TRANSPLANT SURGEON
Dr. Linda Wong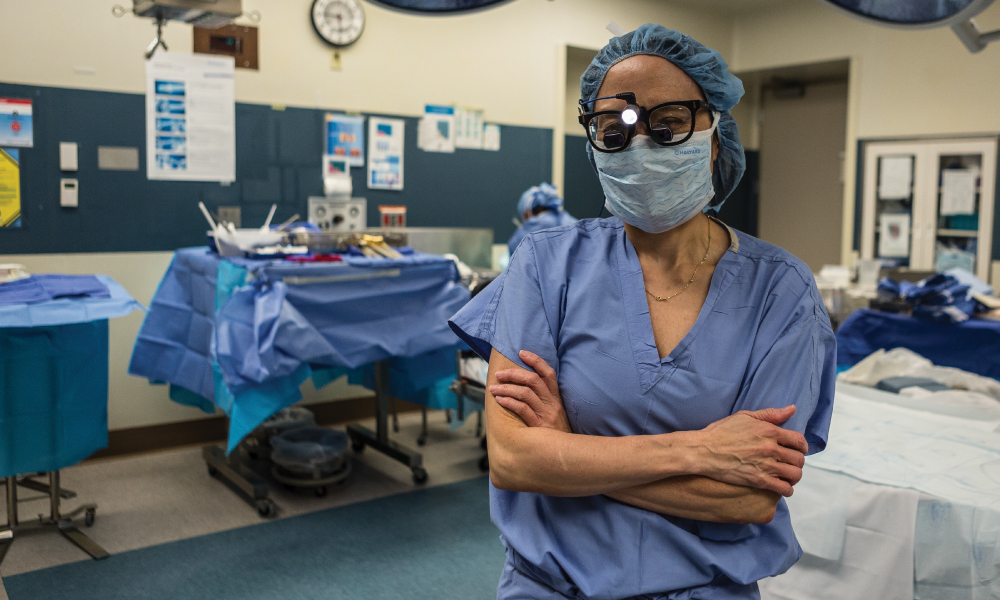 ➥Wong, Hawaii's only woman transplant surgeon and a specialist in liver transplants, does her work in the Transplant Center at The Queen's Medical Center. She performs all the liver transplants – about 12 to 18 each year – and performs some of the other transplants at the center, which include kidney and pancreas transplants.
Her job requires long hours of surgery, seeing patients, teaching residents, writing papers, going to meetings and collaborating on research projects, but Wong says she wouldn't do anything else. "I've given up everything in my life to do this – and I'd do it all again in a heartbeat."
---
PASTRY CHEF
Karen Verdadero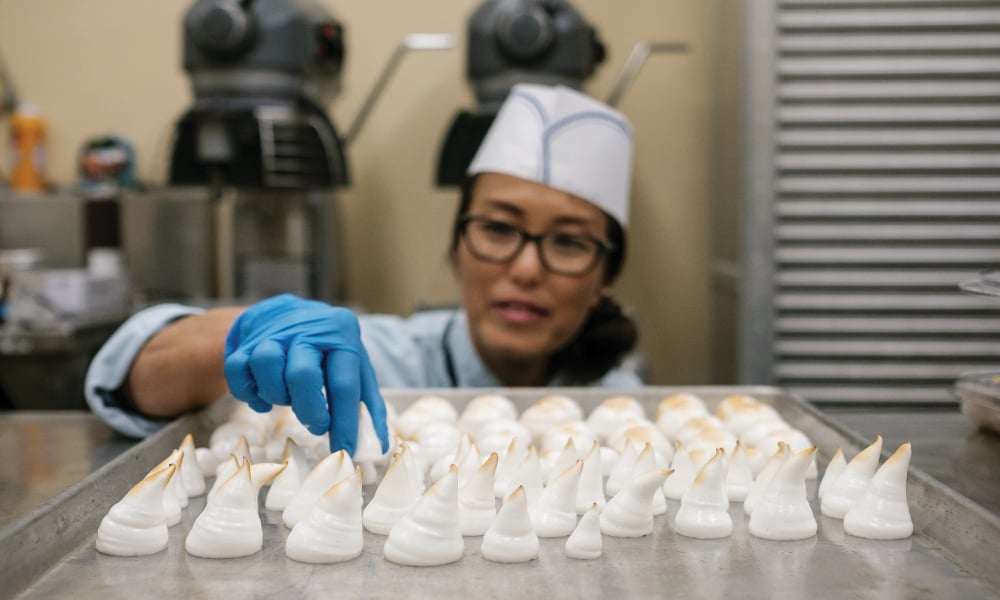 ➥After 25 years, Verdadero still loves her job at the Sheraton Waikiki, which means turning out more than 500 individual desserts in a day. On big days it could go up to 1,000.
"It's something I could do forever," she says. "I absolutely love it." As head pastry chef, her favorite thing is icing wedding cakes – she does three to six a day – and writing in chocolate. She learned it all on-the-job.
---
CABLE SPLICER
Ilona Crabbe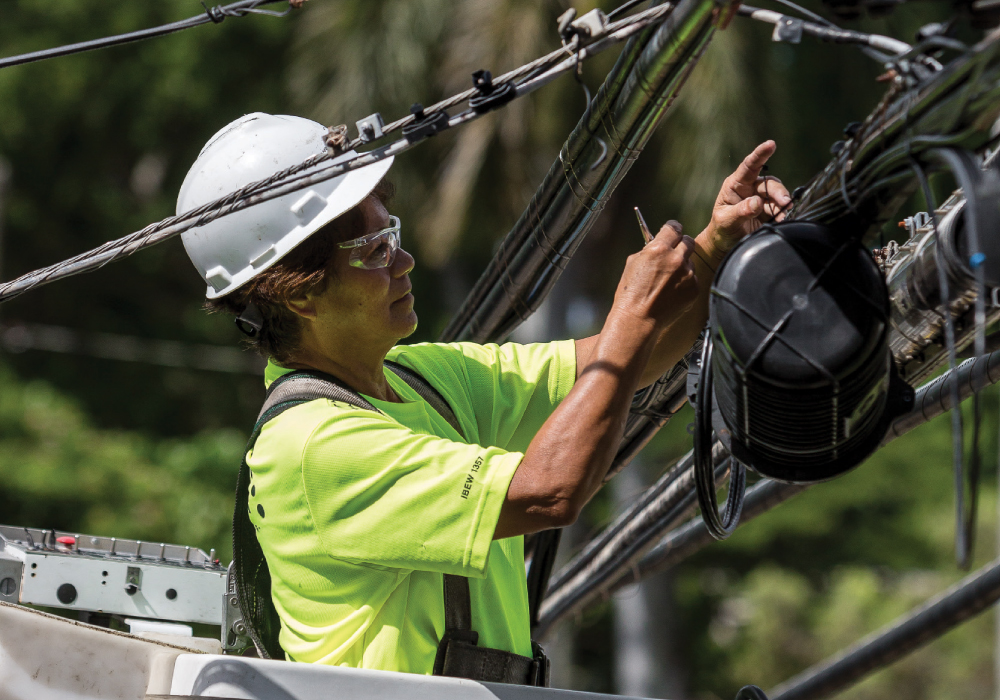 ➥ Balanced in a Hawaiian Telcom aerial basket 20 feet above ground, Crabbe deftly maneuvers the lines into place and attaches one to the other – after first making sure there isn't a "hot wire" nearby. Crabbe is equally comfortable going down a manhole and working on underground cable. Half the month she's in manholes; the other half in the air.
She's worked for Hawaiian Telcom for 39 years and been a splicer for more than 21 of them. "You have to know basic electricity," she says. But much was learned on the job, taught by men who took the time to mentor the handful of women coming into this field 30 years ago.
"You have to prove you can do it … Once you do, they're the best teachers," she says of the men she worked with. Telcom has 53 splicers; 44 are men and nine are women.
---
FAMILY SPECIALIST
Amber Leon Guerrero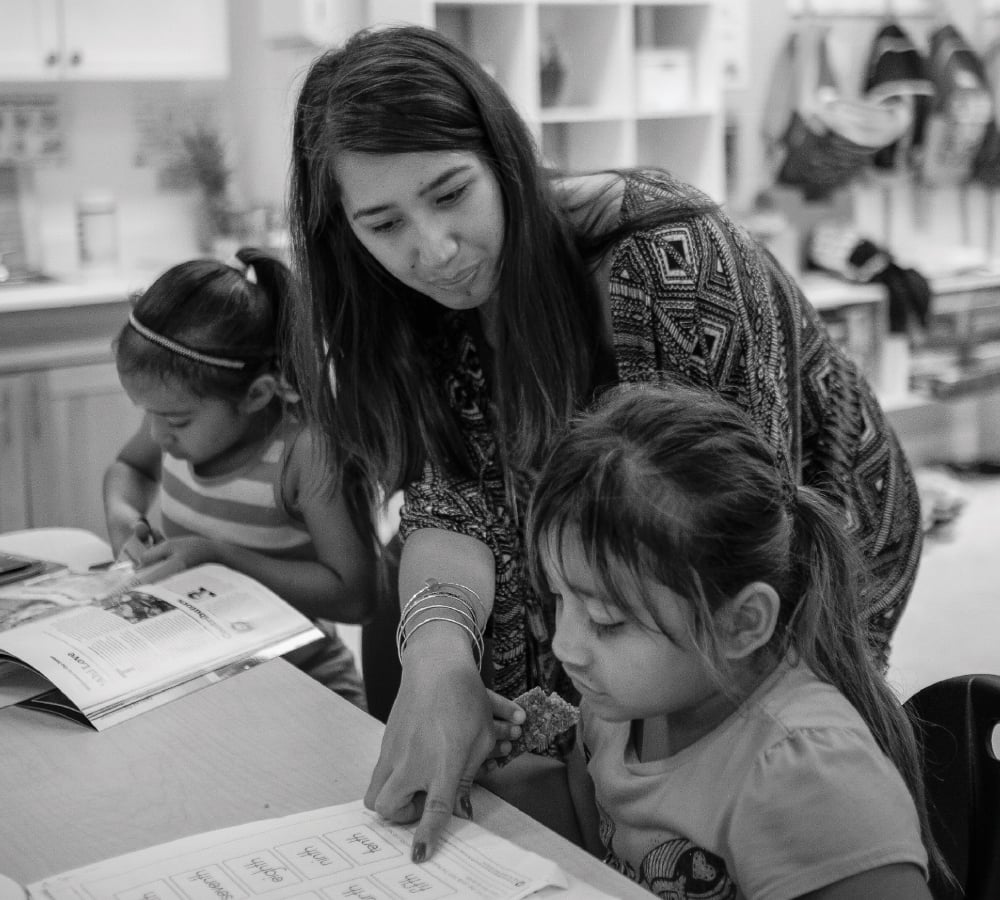 ➥ "The smiles and the joy keep me motivated," says Leon Guerrero. As the family specialist at the multiservice Women and Children's Center at the Institute for Human Services in Iwilei, Leon Guerrero cares each day for as many as 15 children – ranging in age from infants to 18-year-olds – from families who are homeless.
She specializes in understanding the emotional and social developmental needs of the youngsters in her care. But she also helps them with homework after school. Annually the center serves around 100 families; in the past year that included 224 children and 161 adults. The goal: to give the children and families a normal life.
---
BUS DRIVER
Stephanie Kainoa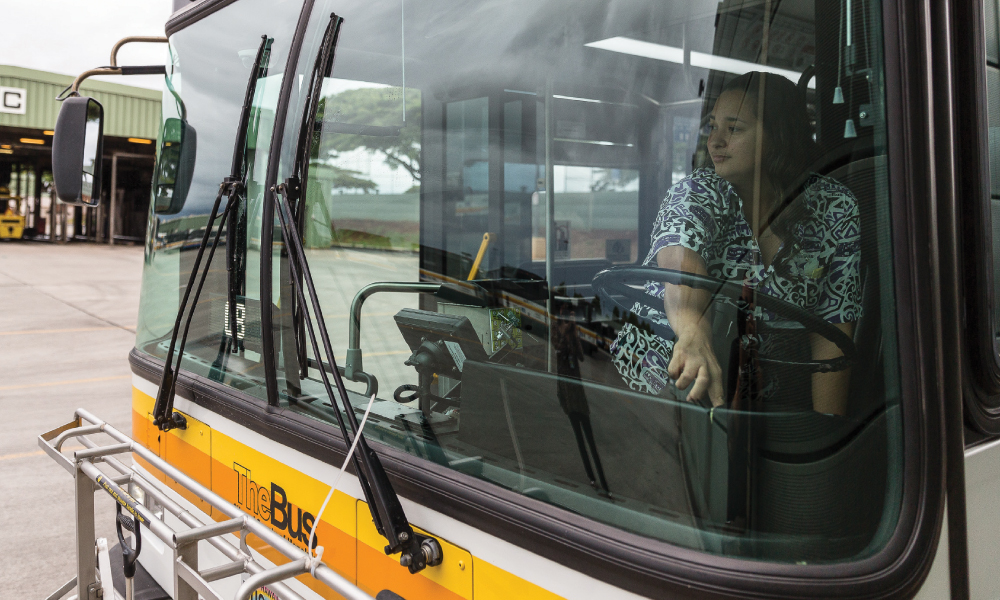 ➥ Every day before she takes her seat in a 40-foot, 10-ton City and County bus, Kainoa spends 15 minutes checking it. Then, as one of the 250 women among about 1,200 drivers for TheBus, she'll guide her monolith into traffic and head either to Pearl City or Kalihi, where she is an "Extra List driver" with a flexible schedule and a greeting that includes a smile.
Kainoa, 27, has been piloting a bus for two years and loves it. "The passengers are the easy part," she says. "It's not knowing what the other drivers are going to do. You can't control the people around you."
---
LIFEGUARD
Shannon Clancey Tuinei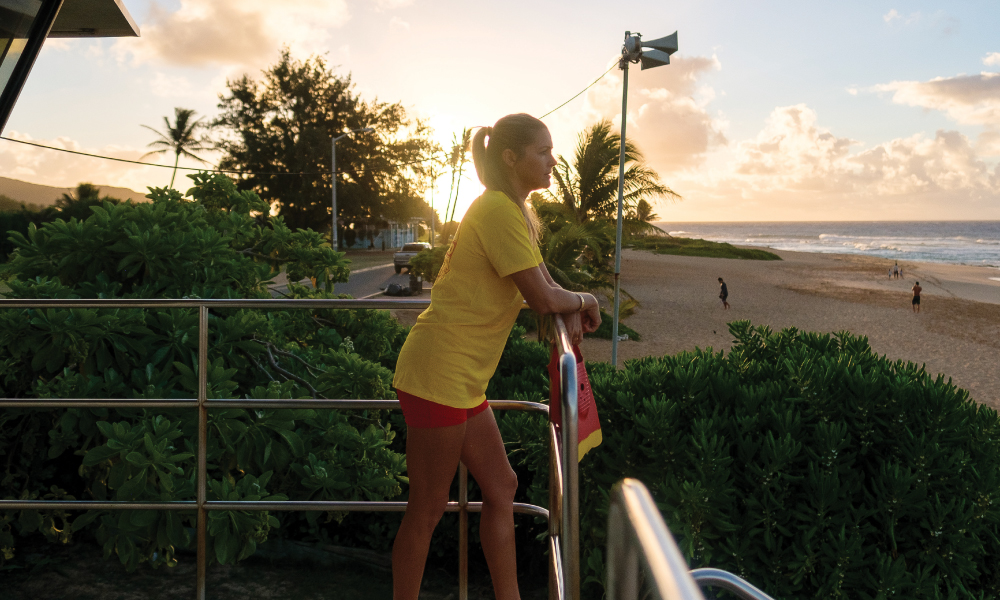 ➥ In 19 years as a lifeguard with the City and County of Honolulu's Ocean Safety office, Tuinei has rescued so many people she can no longer count them all. But she'll never forget one swimmer in an elderly group who visited her stretch of Waikiki Beach regularly early in her career. As he became unresponsive in the water, Tuinei raced through the surf to reach him, pulling him ashore and performing CPR that
saved his life.
"I love helping people, staying in shape and am always up for a challenge," she says.
Tuinei is one of 10 to 12 women among a force of 200 Honolulu County lifeguards. To make sure they're in top condition for rescues, all lifeguards must pass a rigorous physical and recertification exam
every year.
"You can never let up on your training," says Tuinei, "because the public depends on you to be there for them."
---
U.S. NAVY CHOPPER PILOT
Commander Hillary Darby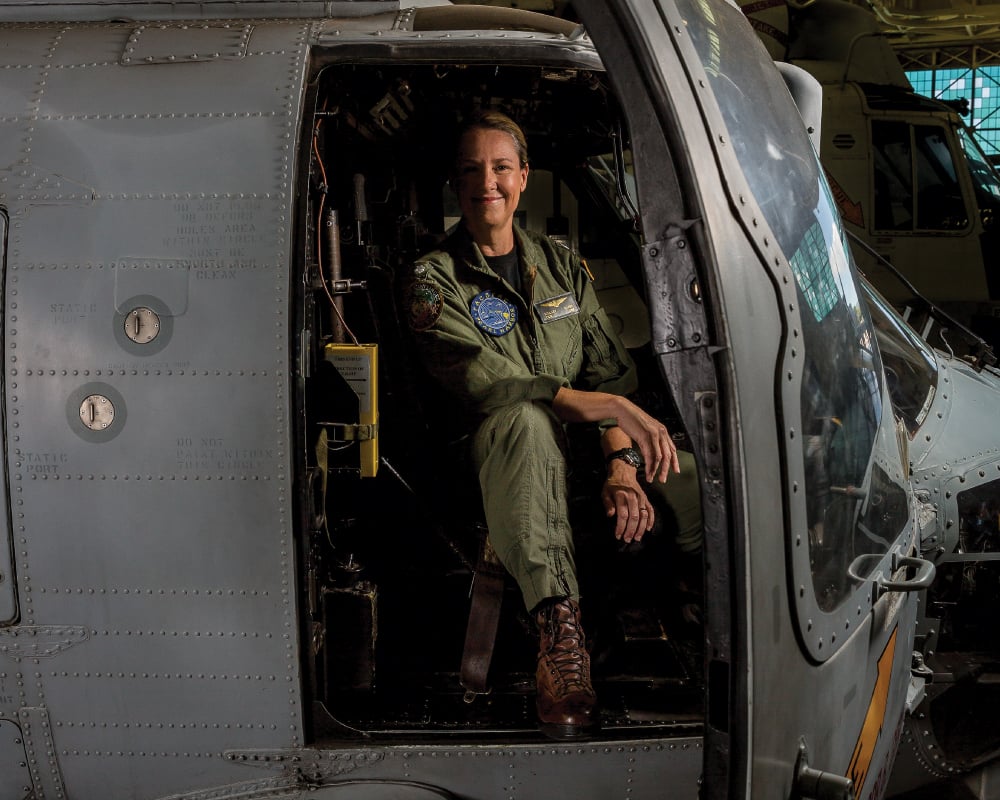 ➥ Darby joined the Naval Reserves at 17, planning to be a Navy doctor, but was inspired by a flight surgeon and chose a career as a pilot. When she was in flight school, the Navy opened up Combat Aviation to women. Drawn to helicopters because of the close-knit crew and community, she ultimately trained in the Seahawk helicopter and deployed on small warships (cruisers, destroyers and frigates) as an integral part of the ship air-team.
Wherever she's been stationed, Darby has often been the first or only woman of her rank and experience level. One of her tough assignments? "Serving as one of two women pilots on a combat ship with over 300 guys … It wasn't easy by far," she says, "but the ship's commanding officer went out of his way to ensure that we were treated fairly. When key leaders set a positive example, the impact is immediate and pervasive."
---
TAX PRINCIPAL
Kim Jones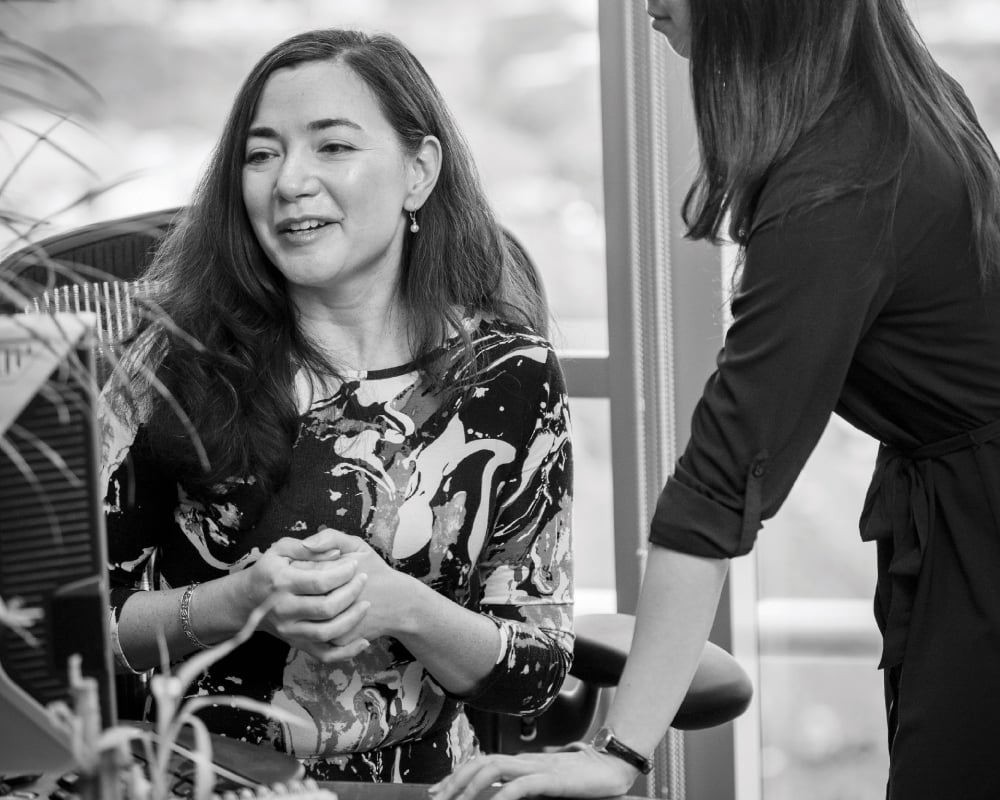 ➥ Jones has worked her way up from intern to tax principal at Accuity LLP, where spreadsheets and numbers are her daily bread. With a master's degree in accounting from the Shidler College of Business at UH Manoa, and a CPA, her clients nowadays are corporations, businesses, individuals and nonprofits. "After my first accounting class, I called my mom and said, 'I really like this,' and she said, 'Honey, no one likes accounting,' so I figured I was on to something!"
Jones loves being part of the business world, and says she feels completely at home in her firm. "You spend so much time at your workplace, it has to be your second family," she says. Increasingly in Hawaii, and across the country, women are running companies and taking leadership roles as they create lucrative and fulfilling business careers.
---
ZOOLOGICAL VETERINARIAN
Emma Kaiser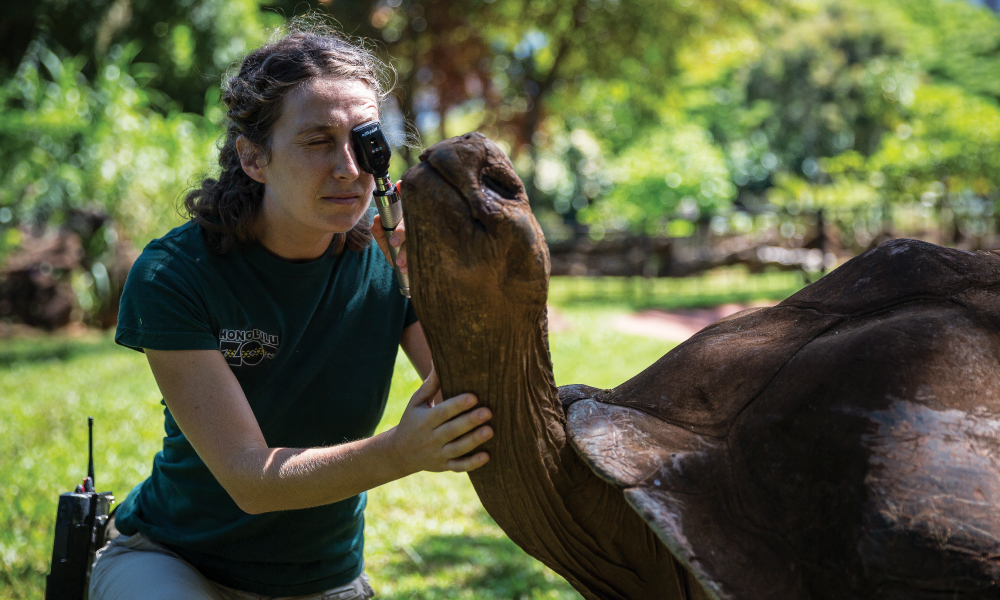 ➥ As the only woman veterinarian at the Honolulu Zoo, Kaiser is part of a team that provides medical care for more than 900 animals, from the largest African cats and an Asian elephant to the smallest birds – like the Hawaiian honey creeper – to this phenomenal tortoise named "Jaws," who is on the endangered species list.
Jaws arrived in Honolulu in 1928; the zoo now has Jaws and nine other Galapagos tortoises, and five Aldabra giant tortoises.
"We are one of the first places that successfully bred these animals in captivity," said Kaiser, who loves her job because it offers the opportunity to work with so many kinds of animals, as well as "being able to contribute in some way to the conservation of their wild counterparts." She's been with the zoo for a year.
---
POLICE LIUTENANT
Carlene Lau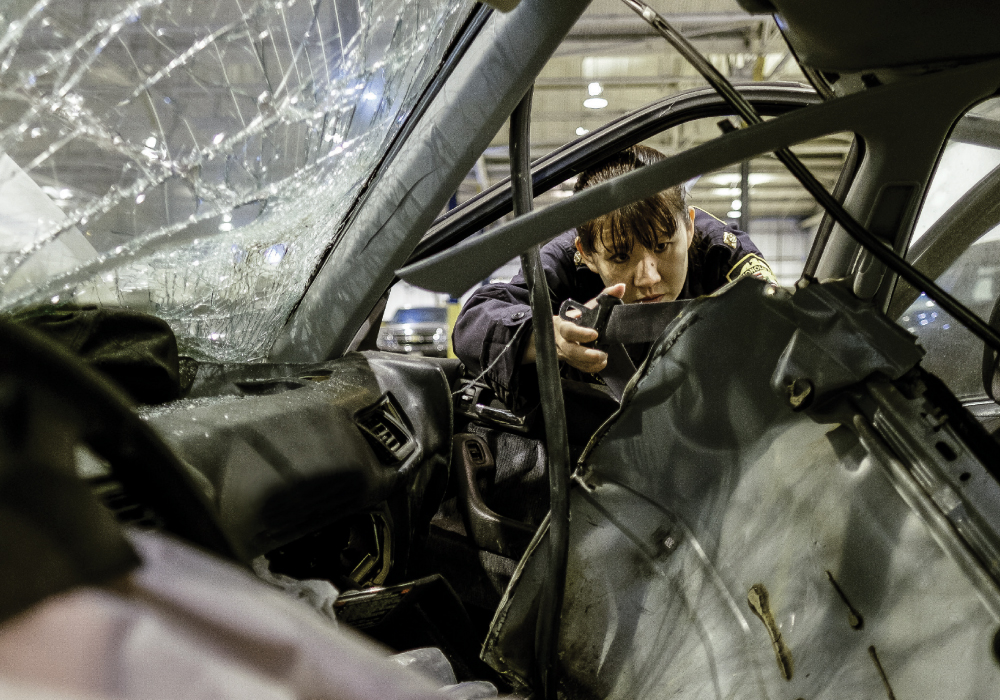 ➥ As the lieutenant in charge of the Vehicular Homicide Section of the Honolulu Police Department, Lau is often part of one of the three teams that respond to critical or fatal traffic accidents. A police officer for 15 years, Lau worked her way up from patrol, and has been head of Vehicular Homicide for two years, the first woman to hold the job. While she is responsible for making sure her teams collect all the measurements and other details of critical traffic accidents, the hardest part is seeing what happens to victims. "When a person ends up living with a severe challenge, that's when I have the hardest time," she says. "People's lives or families are changed in an instant." Of the approximately 2,000 HPD officers as of August 1, about 12 percent or around 240 are women.
---
OPERATING ROOM NURSES
Leovi Vizcarra & Tracey Barber-Holland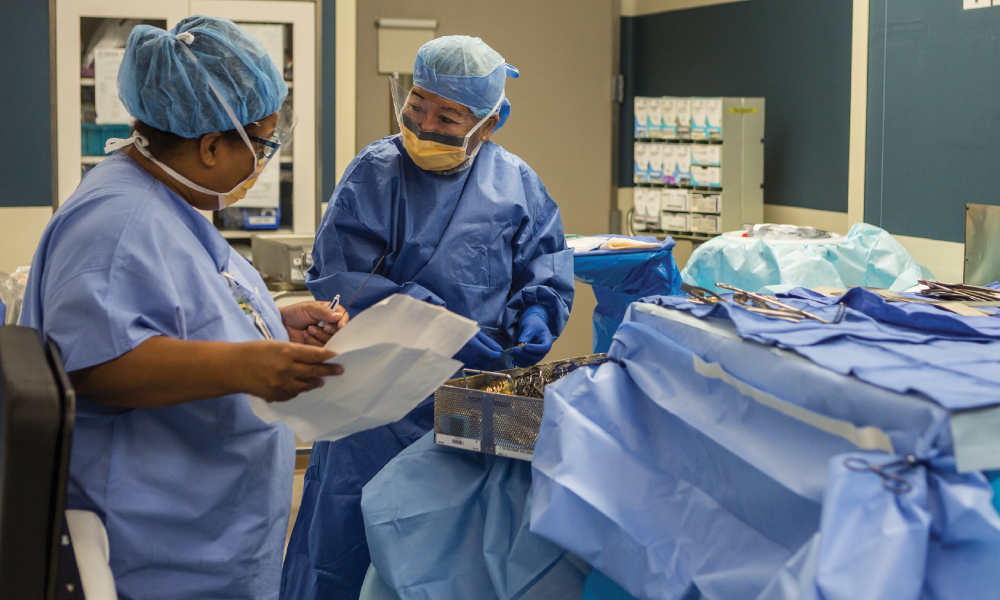 ➥ Elaborate preparation is required before a liver transplant at The Queen's Medical Center. Scrub nurse Vizcarra, RN, left, and circulating nurse Barber-Holland, RN, set up about 500 pieces of equipment, including instruments, needles, sponges, sutures and drapes that will be used during surgery. Everything must be done in a sterile fashion, and each item must be counted both before and after. As the circulating nurse, Barber-Holland continues to get additional equipment that may be needed during the operation.
With 11,000 people in its ranks, nursing has the highest number of people of any occupation in Hawaii.